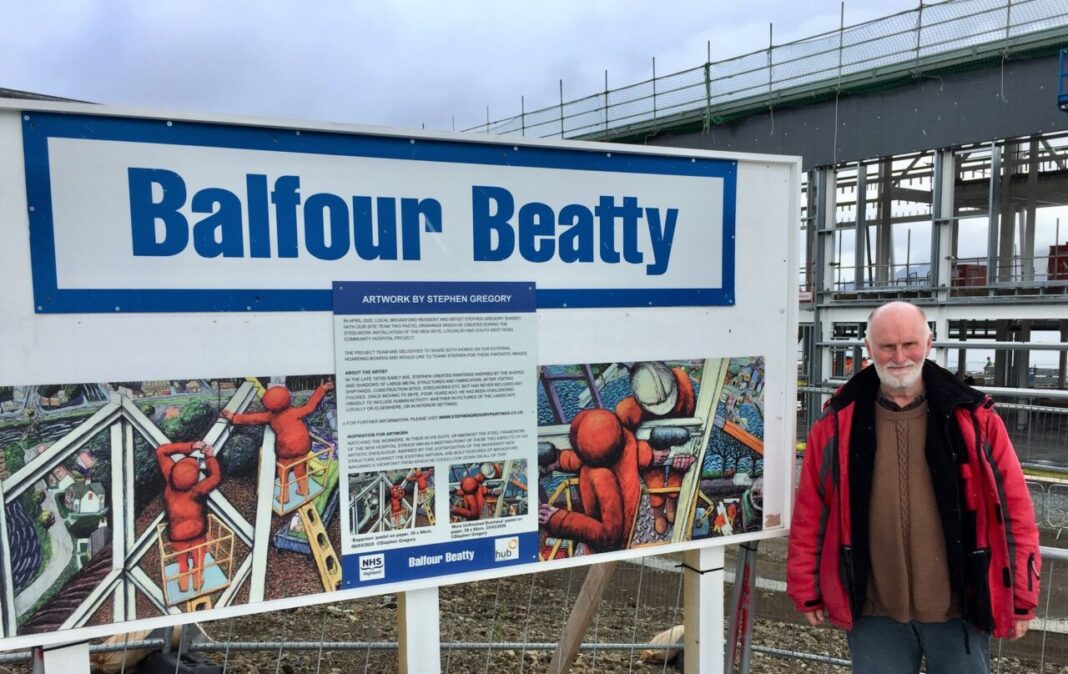 AN artist inspired by the construction of a hospital in Skye has produced a series of drawings which are now being displayed at the site's entrance.
Stephen Gregory, who lives near the site of the new Skye, Lochalsh and South West Ross Community Hospital, said he was so taken by the steel work installation during the early stages of the project that he produced three pastel drawings of it.
The 69-year-old is highly regarded for his paintings of large metal structures and construction sites. He was artist in residence in Milton Keynes during the late 1970s when it was undergoing development and expansion.
He said the build of the hospital, by Balfour Beatty and hub North Scotland, provided the 'perfect' opportunity to challenge himself to include human activity in his work, after watching the site operatives in their hi-vis suits working in the giant steel framework.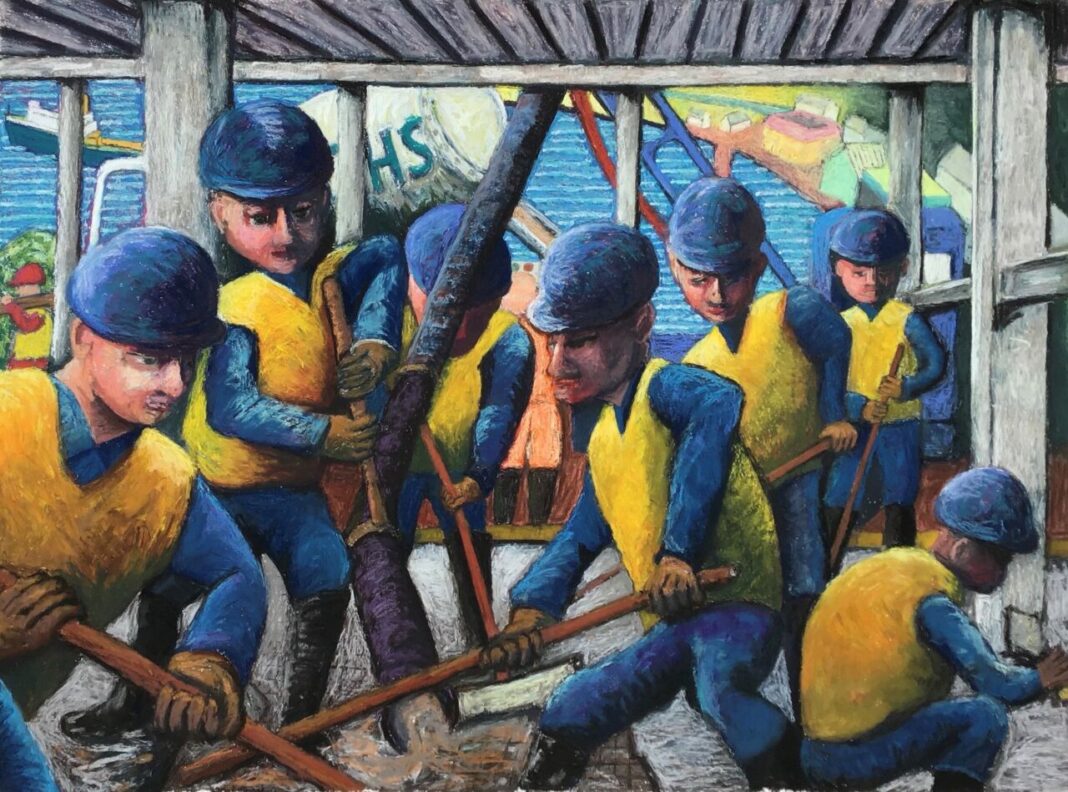 Mr Gregory said, "I was excited by this development and wanted to create something visualising it from an unusual viewpoint up above. I was inspired by how this huge, modern structure fits in with the surrounding natural environment of Broadford. I  am very pleased with my finished works and delighted that two of them are on show at the site for the public to enjoy. I think it is great to get a new hospital just down the road from where I live, and I think the building is going to enhance the landscape."
Hub North Scotland project director, Linda Shearer, added, "The new hospital will bring many benefits to the communities it will serve, and we are delighted the construction has inspired Stephen to create these remarkable works."