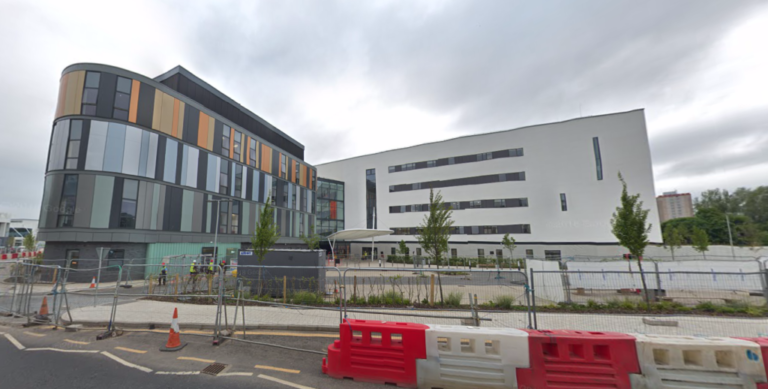 A mistake in documentation led to the delay of the opening of the £150 million Royal Hospital for Sick Children in Edinburgh, a report has revealed.
The copy and paste error was described as a 'human error' by Grant Thornton LLP, the firm behind the NHS Lothian commissioned review into the health board's role in the project.
Plans for the build of the new hospital were first muted in 2005, with 2017 earmarked as the opening year. A series of issues has caused the opening of the facility to be pushed back, with the latest opening date given as 22 November 2020.
The new report now states that the error in documentation led to a series of events that contributed to the delays. The 2012 spreadsheet contained an error in the specifications for airflow in critical care rooms – with the document stating airflow change should be made four times per hour, rather than ten times.
Grant Thornton described the error as a 'collective failure', with it not being picked up upon and later being 'cemented' contractually when in 2019 a contract discrepancy between NHS Lothian and Integrated Health Solutions Lothian (IHSL – Macquarie Capital Group Limited, Multiplex, HLMAD, and Bouygues E&S FM UK Limited) was settled, with the four air changes error written into the settlement.
The report read, "NHS capital projects by their nature are complex. The RHCYP project spanned twelve years and encountered a complex series of circumstances. Alongside ventilation there were other difficulties and layers of issues during the life of the project that together created unique challenges for NHS Lothian. By 2018/19 significant matters were being considered and resolution sought in parallel to each other, not just ventilation.
"Our review identified a collective failure from the parties involved. It is not possible to identify one single event which resulted in the errors as there were several contributing events.
"Additionally, there were a series of factors external to NHS Lothian which influenced and shaped the project which were not within the direct control of NHS Lothian. These factors contributed to the complexity.
"Ultimately the matters identified were of a very technical nature. The contract sets out that Project Co areresponsible for designing and constructing the RHCYP to meet NHS Lothian's Board ConstructionRequirements. NHS Lothian are contractually responsible for approving design and construction matters only to the extent that they relate to operational functionality.
"However, NHS Lothian and the technical advisers have a professional obligation where there is identified non-compliance to identify and highlight this for Project Co's attention. Significant dialogue between NHS Lothianand the technical advisers was identified with Project Co over reviewable design data. As many areas of non- compliance were identified, it is difficult to understand why the inconsistencies and lack of clarity set out within this report were not identified and/or acted upon. This includes critical care but also the differing interpretations which were unresolved."