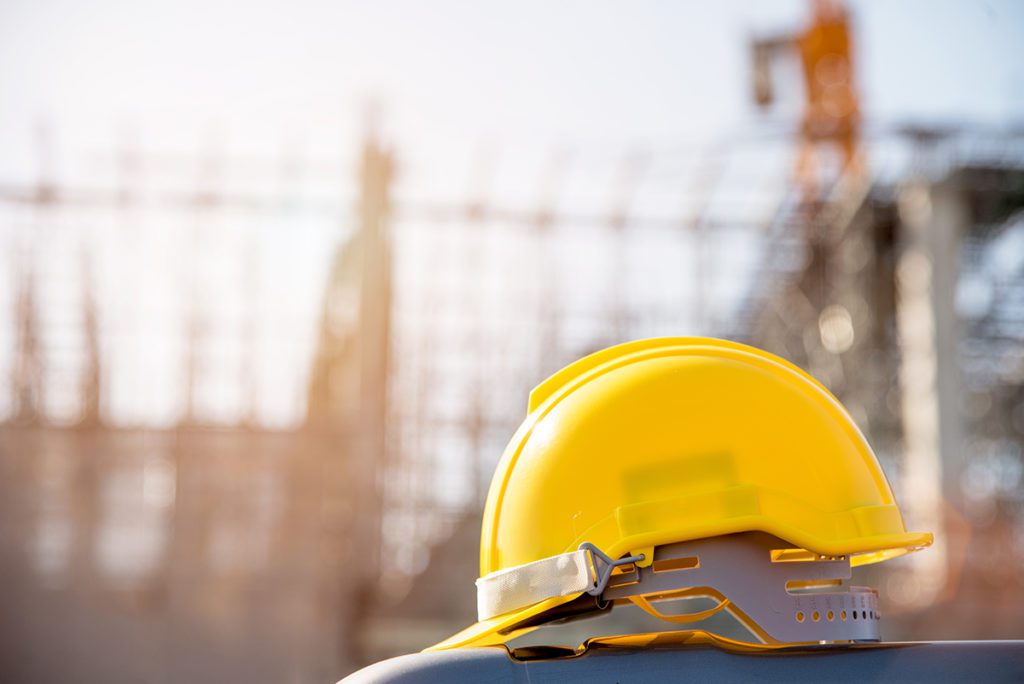 SCOTLAND'S construction workforce has been praised for its response to the challenges of operating in the 'new normal' as the sector adjusts to Covid-19-related guidelines and safety measures.
Since the resumption of construction activity following the lockdown period, workers have had to adapt to new ways of doing things in relation to a wide range of issues from distancing, hygiene and the use of specialist PPE through to enhanced cleaning regimes, the use of new technologies, and even the way they move around sites.
Despite having to get to grips with a glut of new working practices in such a short period of time, industry bosses have been quick to pay tribute to the way those operating in construction have risen to the challenge.
Stephen Good, CEO of the Construction Scotland Innovation Centre, told Project Scotland that the crisis has been a 'catalyst of change' in some ways.
He explained, "The coronavirus pandemic has forced industry to use new technology not only in day-to-day business to stay connected and communicate, but in developing new solutions for working on construction sites as we emerge from lockdown. The use of simple technologies such as proximity sensors, remote site inspection tools and digital workflow tracking is increasing every day.
"In some ways the crisis has been a catalyst of change, forcing industry to adopt more innovative ways of working. But we shouldn't just be thinking about quick-fix, immediate solutions to today's Covid-19-related challenges, although they are important. We need to be thinking long-term about integrating and scaling up the very best tried and tested digital, manufacturing and enabling technologies that already exist, whilst continuing to innovate where there are gaps in knowledge and new solutions still required, to create a digital ecosystem fit for the future."
Good said the response to the pandemic shows the industry is capable of coming together and collaborating effectively.
"The Construction Leadership Forum mobilised key industry representatives and the Scottish Government to develop and implement a safe Restart Plan for the construction sector and is now developing a joint Recovery Plan," he added. "If this is the progress we can make in 12 weeks through focused collaboration, imagine what we can do in 12 months?
"This crisis gives us a unique opportunity to re-imagine how we do things. We should engage with unusual partners to unleash new opportunities. Building a connected ecosystem of collaborators focused on driving positive change will underpin our recovery journey and enable us to achieve together, what would be impossible on our own. And we can start small. Little actions repeated regularly result in big changes."
Good believes we have an obligation to do things differently, citing the predicted 6-8% drop in global carbon emissions this year as something that will need to happen every year to achieve environmental aspirations. "And the reality is that it took a global health pandemic and a near shutdown of the economy to reach these levels, in a way that is clearly not sustainable," he said. "So how do we deliver the same reductions in CO2, year after year, without suffering the same level of impact on health and the economy? With construction in the UK accounting for approximately 60% of material use and generating almost 50% of carbon emissions, nearly 80% of which are from buildings in use, then transforming the built environment and how we design and deliver it might be a key part of the solution. We have an opportunity, indeed an obligation, to do things differently as we restart and rebuild."
Kevin Reid, chief executive of Cruden Group, said the firm's workforce, including direct labour and sub-contractors, 'clearly understands' that everyone's health, safety and wellbeing is of paramount importance.
"They have adapted remarkably well to changes in site operating procedures and protocols, including physical distancing measures, enhanced hygiene regimes and staggered shift patterns," he revealed. "They have also shown greater understanding from a whole site perspective, in terms of the challenges each trade or profession faces whilst working within the new guidelines.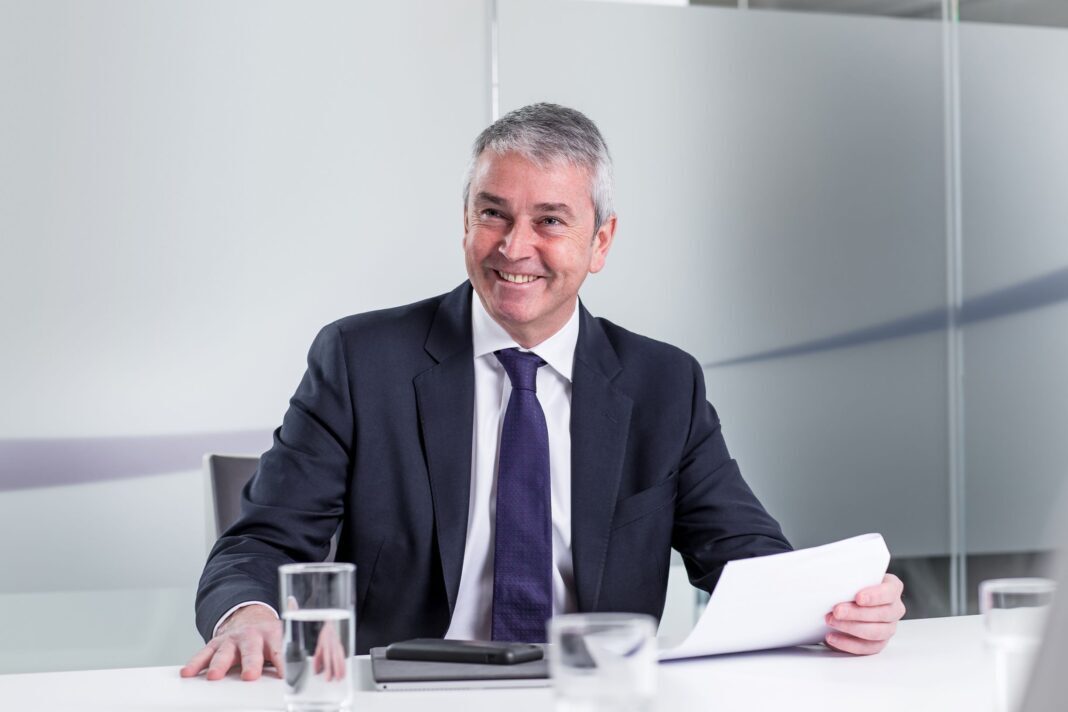 "Key to this has been, and continues to be, clear communication, briefings and thorough inductions to ensure the workforce and sub-contractors are fully informed and understand what they are required to do, and why."
Cruden engaged with Unite, the Scottish Building Federation, Scottish Futures Trust and Construction Scotland to demonstrate best practice on site. The business also hosted visits to inform partners about new operating procedures. Reid added that feedback from its workforce is continually reviewed.
He described the 'most significant' challenge faced by the workforce initially was to ensure they were familiar with and understood the changes. "In depth inductions and regular briefings helped them to quickly adapt and be fully aware of the changes in their working environment," he added. "There are many other challenges surrounding site access and egress, the use of mechanical equipment to mitigate close working and the careful planning and management of resources and tasks to make physical distancing easier.
"Key changes have included staggered induction sessions and toolbox talks, along with number limited canteen access. We are pleased to say the measures we have put in place have been fully adopted by our team and we are grateful to them all for playing their part in ensuring that health, safety and welfare guidance is adhered to."
Reid has been encouraged with the way the workforce has demonstrated greater appreciation of wider site roles and a willingness to coordinate and collaborate as a site team. "Improved communications and ongoing dialogue between parties on site has brought about a positive culture of sharing ideas," he said. "I'm confident that this, combined with the greater awareness of one another's roles, will lead to the adoption of more collaborative and innovative solutions on site. This situation has also generated a greater depth of dialogue amongst senior management teams on working practices, methodology and technological innovation, which is a really positive outcome for the sector."
Phil McDowell, regional director for Kier Regional Building Scotland, said he was 'extremely proud' of how quickly and diligently the company's teams have adapted to new ways of working. 
"The innovation and resilience demonstrated throughout the pandemic has been outstanding," he commented. "Throughout all of this, communication has been key and our teams have embraced new forms of technology, including the use of Microsoft Teams for video conferencing and we've continued to work collaboratively with our clients and updated them on progress through remote site tours. 
"I firmly believe that the communication and collaboration between the teams as well as clients and wider stakeholders is as good as it has ever been."
McDowell cited one of the biggest challenges as being able to accommodate distancing on the more constrained sites. He explained, "It has required careful planning with some of the measures we have implemented, including; introducing one-way systems, installing convex mirrors on stairs, putting up screens to segregate areas, providing additional site accommodation, phased break times to name a few."
McDowell believes the industry must learn from this pandemic and embrace change. 
"Over the last few months, we have shown agile working is effective and we have the technology and infrastructure to be able to work on site or at home," he added. "I've received positive responses to the new ways of working from colleagues across our business, with benefits including reduced travel time and a lower carbon footprint. 
"We were proud to have been a part of the team who helped to deliver NHS Louisa Jordan where collaboration was at the heart of the project – from contractors, clients, architects and more – we were united in our efforts, sharing best practice and problem solving as one. 
"Covid-19 is likely to expedite change within the construction industry, not just how we do things but what we are building, with a greater focus on building resilience. This means there is likely to be a firmer focus on delivering sustainable, quality and innovative buildings of tomorrow." 
Andrew Dallas, projects director for Paisley-based The JR Group, commended the way the firm's workforce and sub-contractors have adapted and believes the prospect of another lockdown is enough to help encourage everyone to realise that some adaptations could help prevent such an event.
"There is a lot of responsibility put upon our site-based managers and assistant managers to make sure they are being vigilant on the site with normal health and safety requirements along with the new Covid-19 Working Guideline, whilst maintaining a high level of service to our clients and still delivering a first class product on time and within budget," he stated. "This can't be achieved alone and we have said from day one that we need the help and support from our sub-contracting and supplier partners, which I am happy to say we are getting."
On the subject of social distancing, Dallas highlighted that, pre-Covid,  it wasn't uncommon to have several key trades in the same property at one time and on occasion working side by side. 
"With the new guidance in place this is not possible so puts greater pressure on the programme and sequence of works being correct and met on a daily basis," he revealed. "Any slip in the programme creates a domino effect, meaning a new schedule has to be produced. 
"One of the protocols we have put in place is a team meeting at the end of each working day to allow the site team to monitor any slippage or acceleration in the day's activity thus allowing the plan of action for the following day to be altered if required. This prevents any down time the following morning when the operatives arrive on site."
Dallas is confident that some of the new measures will become the norm and bring about positive long-term change. 
"No one knows what is round the corner but given the events that have taken place over the last four to five months, there is every chance that we will be living with this pandemic for some time to come," he said. "The improvement in personal hygiene and cleanliness on our sites and also within our external offices has greatly improved; it is becoming second nature that when you leave or enter your office or car you put a mask on and sanitise/wash your hands. This has to be seen as a positive for peoples' general wellbeing.
"There is absolutely no doubt that the construction sector has been hit very hard by this pandemic and that a lot of people are losing their jobs with companies struggling to survive. In order to keep the economy moving and to try and work through this extremely difficult time we need as much support and collaborative working as possible from the statutory bodies within the UK to ensure we can continue to move forward."
The CMS Group, which comprises CMS Façades, CMS Window Systems and CMS Trade, has had to adapt working practices across all three divisions.
All personnel have been receiving a Covid-19 induction on returning to work and everyone is required to follow new working practices including staggered start times, health questionnaires and temperature checks. Signage has been created to remind people of the importance of social distancing and one-way traffic routes have been implemented for office corridors. 
Other measures introduced by CMS include bins which don't require hand touch to open, hand sanitiser stations, and enhanced cleaning arrangements. Car sharing for occupants outside the same household is only permitted if both driver and passenger declare themselves symptom-free at point of travel and both wear hand and respiratory protection. Drivers must also clean their vehicle at the end of each day and windows must be kept open to ensure good ventilation is maintained.
David Ritchie, CEO of CMS Group said, "The coronavirus pandemic has had an unprecedented impact on our business with demand for our Window Systems products and services (PVCu windows and doors) being reduced. At this point we are still not allowed into tenants' homes to install our windows and doors and have, therefore, had to reorganise and reshape our business to respond to the decrease in demand in our Window Systems division. We are, however, seeing strong growth in our Facades and Trade divisions as these markets had a less protracted slowdown, and client demand for high quality products and services is relatively strong."
Ritchie believes suppliers and contractors who have invested in setting up businesses in the right way to deal with the 'new normal' may be a more attractive proposition to clients seeking supply chain reliability. That could influence future tendering and contract awards, while financial integrity of suppliers also looks set to gain new importance to help clients avoid problems during contract delivery.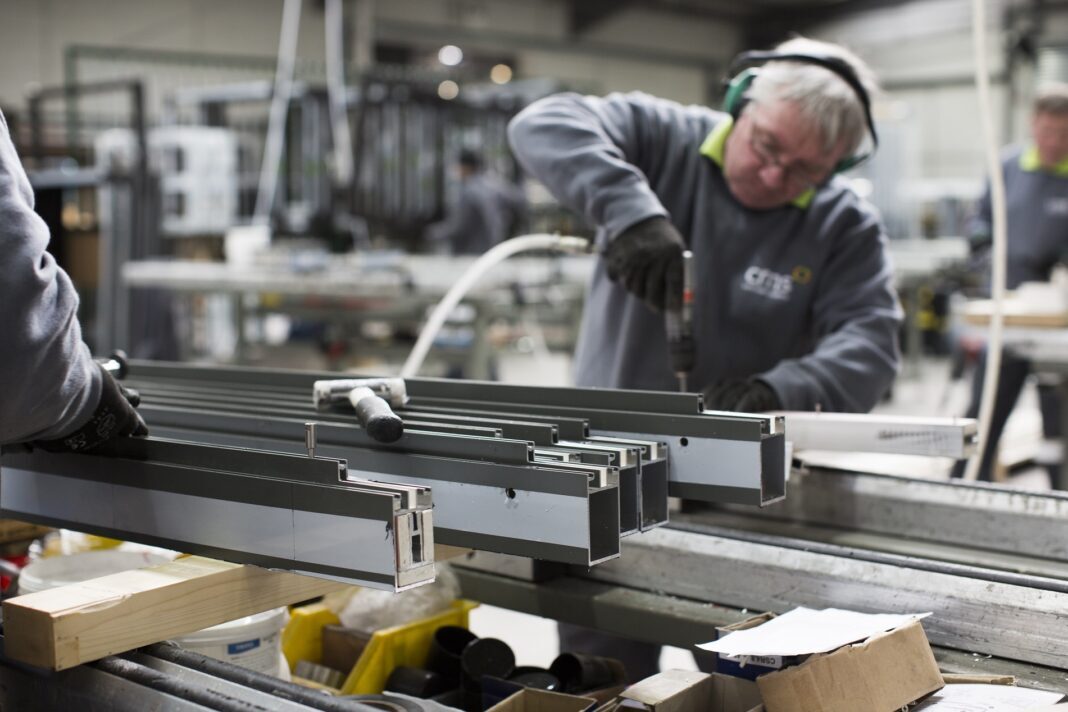 "Those businesses who went into the Covid-19 crisis as well-managed, financially stable organisations working to internationally recognised ISO quality and environmental standards, are amongst those who have shown the greatest resilience and been able to adapt well to new ways of working," Ritchie added. "Business continuity planning has always been a priority at CMS which has been fundamental to our strong growth over the past 14 years and now puts us in good stead during these more challenging times. For example, having a robust IT infrastructure that benefits from continuous investment has enabled our office-based staff to be able to work from home easily during the lockdown and maintain a service where this was possible."
Archie Meikle, managing director of Bathgate-headquartered contractor Ashwood Scotland, said the firm's workforce has adapted 'extremely well' to new ways of working. The company's staff were issued with detailed operational procedures prior to returning from lockdown, which Meikle said have been 'accepted as essential and implemented without fuss'. Daily briefings, additional PPE and enhanced cleaning regimes are now part of the normal working routine.
"Specific training programmes to manage something so completely new will obviously be challenging," Meikle added. "Not being at work for such a long period and then returning to 'hit the ground running' is challenging too, but we have talented, professional people and they have coped admirably."
Meikle believes Covid-19 is here for the foreseeable future and will have to be managed appropriately. 
"Any increase in health, safety and welfare measures in any circumstances must be seen as an improvement and built upon," he commented. "Unfortunately, some businesses will not survive lockdown or recover sufficiently through 2020/2021 and skilled, experienced people will accordingly find themselves, through no fault of their own, out of work. The prospect of perhaps losing them forever cannot possibly be for the good of the construction industry.
"Real focus, therefore, on the need to provide work and retain jobs is urgently required. Addressing longer term (and pre-existing) skills shortages now, as part of our industry's overall Covid-19 recovery measures, through apprenticeships, graduate programmes and existing staff upskilling should bring lasting benefit, however."
East Kilbride-based contractor akp revealed it has taken a 'belt and braces' approach to the situation, including enhanced PPE and regular medical grade disinfections. The firm believes it is important to highlight the focus on adapting engagement and basic acts of human decency and common courtesy that can get lost in today's busy world. 
akp said social distancing on site has been the largest challenge the business has faced. To counter this, new technologies have been utilised to reduce footfall, allowing traditionally on-site activities to become completed remotely. The company has worked with documentation specialist Multivista, who capture all aspects of construction projects from fit-out to large-scale new build, using reality capture technology to meet visual construction documentation needs. The digital capture technologies compliment social distancing and eliminate situations that previously required numerous members of a project team to gather on site for.
akp added that some of the Covid-19-related changes have brought about within the industry have, in many ways, forced what may have traditionally been viewed as a 'habitual and old fashioned' trade, to one that is now embracing new technologies and working methods. 
Carluke-based Complete Weed Control carries out a host of weed control services on construction sites. The company's Keith Gallacher said its operatives have taken to the new way of working 'like a duck to water' as most of them are working outdoors with a vehicle each.
"I would say it has been more of an adjustment for us in the office, working from home where possible," he added. "It is too easy to forget and go back to normal and we need to constantly remind ourselves of the Covid-19 procedures.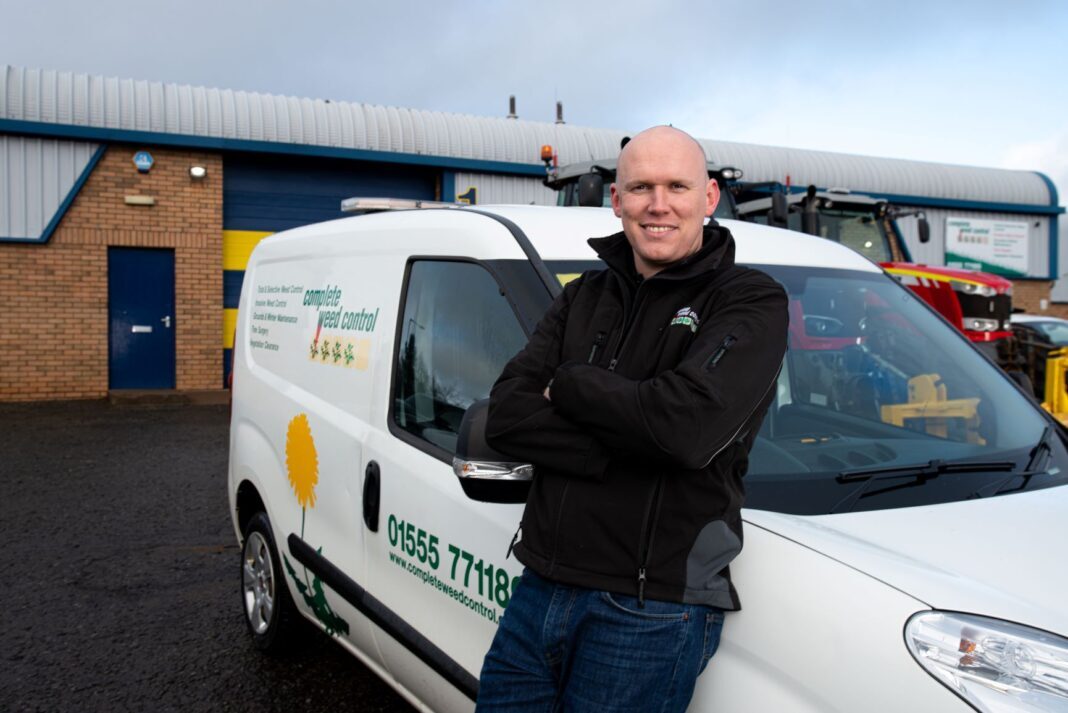 "At the beginning of the pandemic (the biggest challenge) was cash flow; we always run a 6-month cash flow and our concerns were going to be no work invoice in late March and April could prove costly. Fortunately, the measures put in place by the government meant that this wasn't just as big a burden to bear. 
"Another large challenge was getting the clients to commit to the work, probably due to the uncertainty that has been about. This was overcome by rigorous procedures being put in place that evidenced that we were able to carry out our work safely."