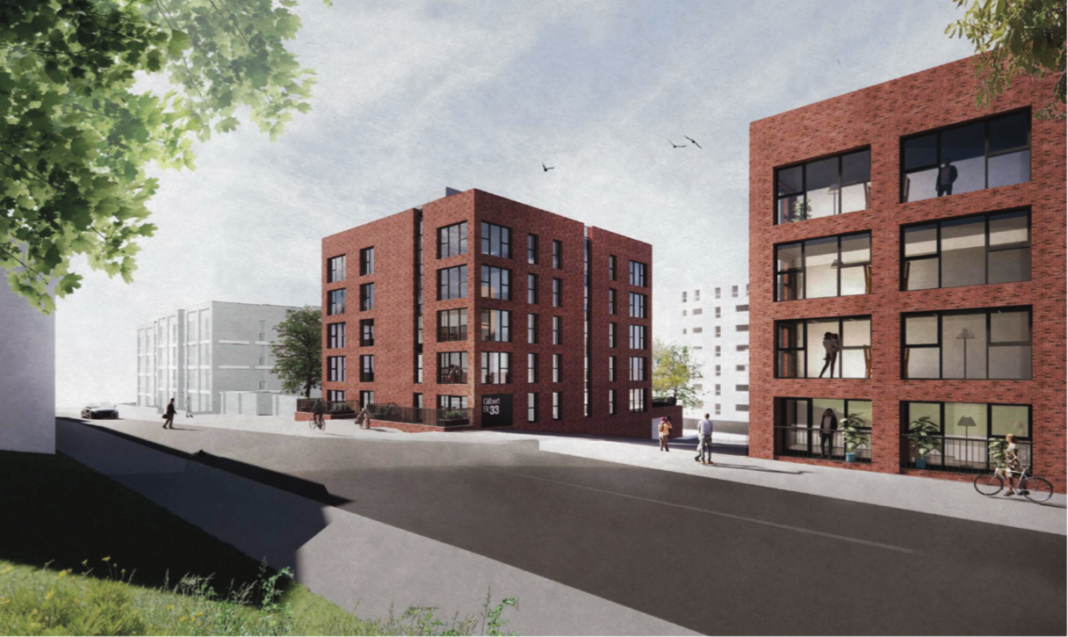 PLANS have been lodged for the build of an apartment building in the Yoker area of Glasgow which developers say will look to complement the existing urban grain of the area.
The plans, lodged by Ryden Architects Limited on behalf of Surplus Property Investments, propose the construction of an apartment building comprising of 20 two-bedroom flats at 33 Gilbert Street.
Ryden said that a typology study was carried out to establish which features are characteristic of the area. This was done, the firm said, to not only ensure the proposal provides a contextual response but one which communicates the residential nature of the building using language found in the area.
The plans show that the building will be constructed in a red/brown brick with matching mortar to reinforce the 'solid, sculptural' form of the building. Charcoal composite timber/aluminium windows will be coloured to compliment the brickworks set within the brick recesses.
Ryden wrote in the plans, "Whilst contemporary in its detailing, the building references the qualities of the finer local precedents which maintain the character of the Kelvinhaugh neighbourhood. The limited material palette defines the careful contextual consideration and modest approach of the building."
Amenity space at rooftop level has also been proposed, with internal sun rooms offering views south of the nearby river as well as a rooftop garden that would be filled with 'robust species' to minimise the maintenance required and provide tenants with durable plants.