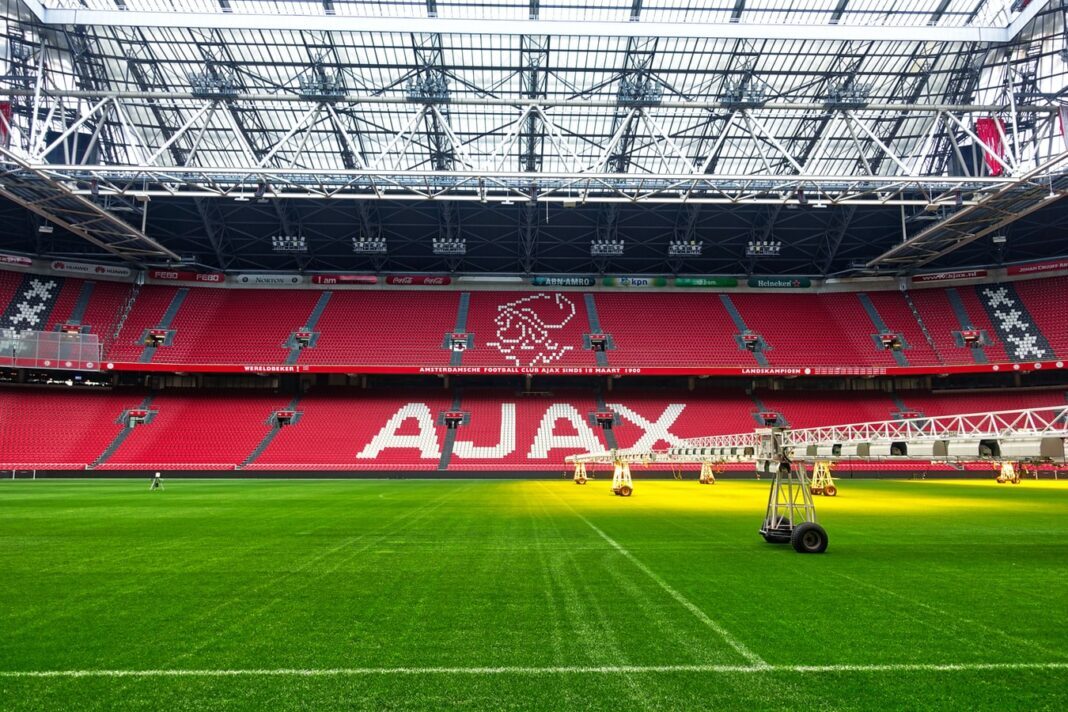 A leading member of a UEFA-led group aiming to get football fans back into stadiums has said that the Covid-19 pandemic could lead to future arenas being designed with outbreaks in mind.
Sander van Stiphout, director international of AFC Ajax's Johan Cruijff ArenA, told Project Scotland about the Reimagine Football initiative, which is a collaborative effort by UEFA, The Royal Netherlands Football Association (KNVB), the Johan Cruijff ArenA, AFC Ajax, and Manchester City Football Club's parent company, City Football Group.
The Reimagine Football group is inviting companies and individuals to submit concepts of how spectators, players and staff can remain safe in stadiums amidst the pandemic. The successful entrants will pitch their ideas to the group, before contracts are issued to roll out the concepts in stadiums from September.
"There are short-term solutions, with regards to operational excellence," Sander said. "From the fan experience side of things, there's a lot of digital solutions, and that definitely has an implication on the design of venues and eventually construction." The Johan Cruijff ArenA has utilised Wi-Fi tracking and hi-tech cameras that can count people. Sander explained how such technology can help pinpoint where safe points are and allow for the eventual design of more space.
He added, "We all have our stadiums right now, and in the short run to allow people back in the stands it doesn't give us the time to make structural changes – it will be interesting, given the circumstances, what learnings can be taken in future stadiums. Would you allow wider concourses? Create more space so that it will be easier to allow people back in quicker? This is assuming a crisis like this happens again. 
"I think right now we are extinguishing the fire, but when things hopefully normalise in the next six months we have to look at the learnings and talk with the architects – as we're continuously doing – and see what the learnings are and how we can create the ideal design for stadiums."  
The Johan Cruijff ArenA is currently undergoing a four-phase upgrade, which is already two parts complete. Sander revealed that, unintentionally, the phases already completed allow for physical distancing due to a modern design which allows fans to enjoy a drink at half-time with plenty of space. Sander said a dream of his – since long before the pandemic – has been to make stadiums more accessible. He likened a football stadium to a prison – just the other way around, in that it is difficult to get in, while easy to get out. He conceded that the idea 'doesn't land well' with architects yet but said such a concept would enhance relationships between clubs and fans as law-abiding supporters wouldn't be subjected to tight, awkward turnstiles.
He admitted that looking past all the potential designs and technology, there is a 'societal pressure' in getting fans back into stadiums – both in the sense that football is a massive industry and in how much the game means to people. He said, "There is huge emotion involved in football, and football is a huge industry. People find it very important to come together, to meet each other, to join to watch a football match and enjoy a win and suffer a loss together."