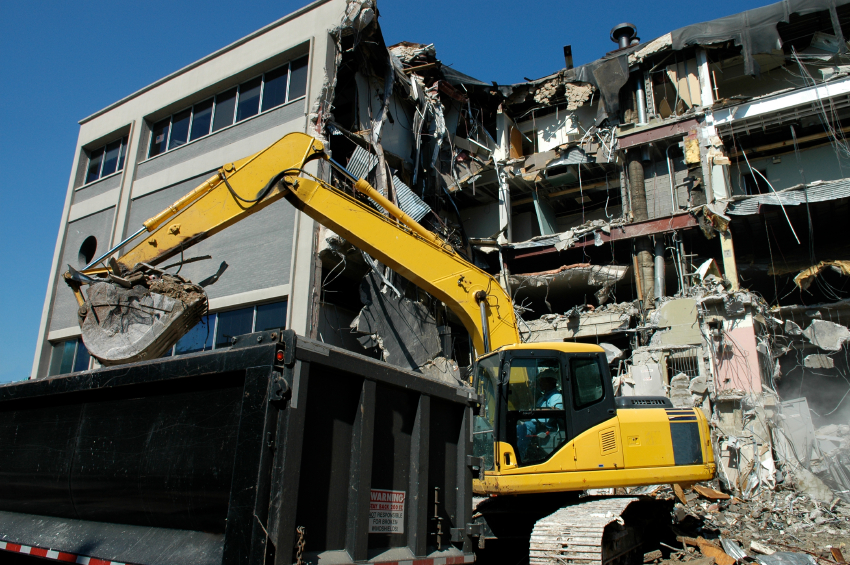 23 Scottish SMEs are in line to benefit from an £18 million a year contract to offer demolition and deconstruction services to local authorities and housing associations.
The Scotland Excel framework is the second-generation framework for demolition. The framework is designed to help councils deliver planned demolitions and deconstruction as part of regeneration and improvement work. The framework has been redesigned to include deconstruction, which is viewed as more environmentally focused, with materials more likely to be reused in future projects.
Quick response to dangerous structures, including bridges or monuments with emergency demolitions, has also been built into the framework.
Scotland Excel revealed that every supplier on the framework pays the Real Living Wage.
The framework will help councils source planned demolitions via mini competitions that has been tipped to help drive competitive pricing and tailored work packages through the framework. 24 of the 25 suppliers on the framework are SMEs, with 23 of the 25 based in Scotland.
Councillor John Shaw, convener of Scotland Excel said, "The renewal of our demolition and deconstruction works contract comes at an important time for Scotland's construction sector. Several of our members have indicated that affordable house building will be one of their priorities as we move out of Covid-19 lockdown and this framework will support them to clear vital land to build new vibrant communities. Our demolition contract is the only national framework of its kind to offer demolition and deconstruction services to all 32 councils. It will give them the tools to quickly and efficiently source work from specialist contractors that have gone through a detailed tender process.
"As well as securing the competitive rates – additional value can be driven through mini competitions for planned works that will ensure councils get competitive prices, quick turnaround, and tailored work packages to meet the specific needs of each scheduled demolition programme."
Lot 1 is work up to £50,000; Lot 2 is work on or over £50,000; Lot 3 is emergency work.
The 25 framework suppliers are as follows:
Bardem Limited (Lots 1 & 2)
Burnfield Builders & Demolishers (1, 2 & 3)
Caskie (1, 2 & 3)
Central Demolition (1, 2 & 3)
Chris Wright & Sons (1, 2 & 3)
Coleman Group (2)
Daltons Demolition (1, 2 & 3)
Damada (Asbestos Removals) (1, 2)
David Morton (1, 2 & 3)
David Smith Contractors (1, 2)
Dem-Master Demolition (1, 2 & 3)
Dundee Plant Company (2)
GCM Services Scotland (1, 2)
George Beattie & Sons (1, 2 & 3)
Gowrie Contracts (1, 2)
JCH Plant Hire (1, 2)
JCJ (Demolition & Construction) (1, 2 & 3)
John Graham (Metals) (1)
MacWilliam Demolition (1, 2)
MGR Industrial Services (1, 2)
Reigart Contracts (1, 2 & 3)
Safedem (1, 2 & 3)
Technical Demolition Services (2)
William Goodfellow (Contractors) (1, 2)
William Munro Construction (3)