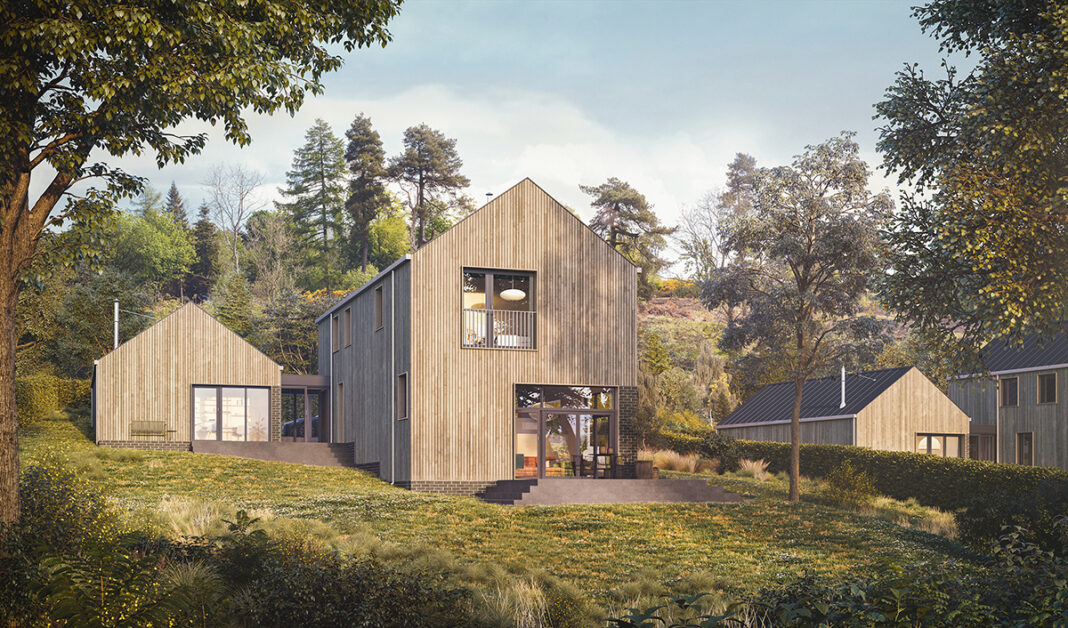 MARSHALL Construction has landed a contract to build luxury housing for Athron Hill Development Company, near Milnathort.
The site is located in wooded grounds, which was originally the location of the late Victorian Ochil Hills convalescence hospital, which has now been demolished.
This is the first phase, comprising 11 homes, of a 35-house development. Many of the plots boast panoramic views including a picturesque outlook over Loch Leven. The homes, designed by Fraser/Livingstone Architects, are said to be sympathetic to the rural landscape, blending modern contemporary living with a country lifestyle.
Gareth Bland, Marshall Construction development & bid manager said, "We're excited and proud to be working on delivering this prestigious project for Daniel Multon and Athron Hill Development Company. Marshall Construction has extensive experience in the residential sector, and it's great to be a part of a team delivering high-quality homes in this part of Scotland. Our can-do attitude has enabled us to mobilise quickly to get on site to build this fantastic new development."
Dan Multon, Athron Hill Development Company director added, "We are very pleased to be able to appoint Marshall Construction to build out this unique development which combines the complexity of bespoke architecture and complex engineering due to the existing site conditions. This will be our third negotiated Contract with Marshall Construction and we look forward to future opportunities."
Robin Livingstone, director at Fraser/Livingstone Architects commented, "Working in collaboration with the Athron Hill Development Company and Marshall Construction, Fraser/Livingstone Architects are delighted to be breaking ground on this new rural community of homes. Inspired by the placemaking patterns of historic clachan settlements, the houses will be sensitively stitched into the sheltering mature woodland, whilst simultaneously opening up to the sunny south-facing slopes to enjoy majestic views out over Loch Leven, the Lomond's and the Pentland Hills beyond."