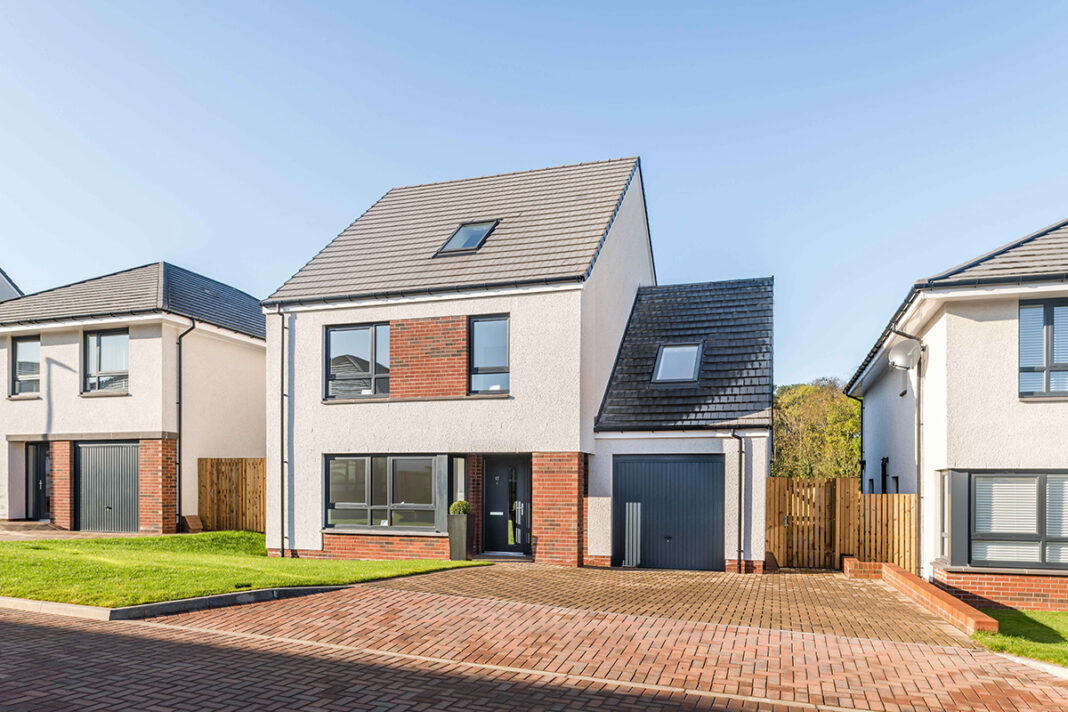 HOUSEBUILDER Mactaggart & Mickel has announced the firm is braced for a 'boom in demand' for new homes from people looking for more space as they adapt to life in the 'new normal'.
The company revealed its sales teams have seen a 'surge' in interest for properties in rural and suburban settings as homebuyers search for more spacious surroundings.
Professor Michael White, an expert in real estate economics at Nottingham Trent University, recently predicted that many homebuyers will look for more suburban and rural properties when they have the freedom to work from home. Rightmove and Zoopla have also reported a change in the search terms used to find a new home, with a 'significant rise' in users searching for homes further from towns and city centres, seeking super-fast broadband, a larger garden and space.
Joanne Casey, director at Mactaggart & Mickel said, "We know from listening to our customers that they have been dreaming of being able to enjoy a little more space throughout the coronavirus pandemic. Lockdown has had a profound impact on the way many people work and the way they want to live and that has come to the fore among new homebuyers who want extra office space to do their jobs properly in comfortable surroundings with a nice garden to have fun and relax in.
"While the bright lights of towns and cities will always be appealing, we know tranquil rural and suburban locations can be a preferred option because they offer such a healthy mix. They're good for the head and the heart because as well as easy access to the countryside and seaside they also boast ample room for working from home and lots of outdoor space."
Quality of life was a decisive factor for one young family who decided to swap Glasgow's west end for a new home in South Ayrshire at Mactaggart & Mickel's Kelso Gardens development in Symington.
Christine, who will soon move to Symington with husband Stellan and their 14-month-old son said, "We've been living in a lovely part of Glasgow but lockdown made us realise we would prefer a place with better home comforts. It was hard being stuck in a flat during in lockdown with our young son and with the communal garden being too busy to be socially distant, our bustling neighbourhood being even busier with people everywhere and the parks being closed we came to the conclusion we needed a new place to live.
"Now we're looking forward to moving to Ayrshire which is near family and having a garden to have lots of outdoor fun and a place in a lovely part of the world where we've got the flexibility to continue to enjoy the benefits of working from home. It's a win-win situation."