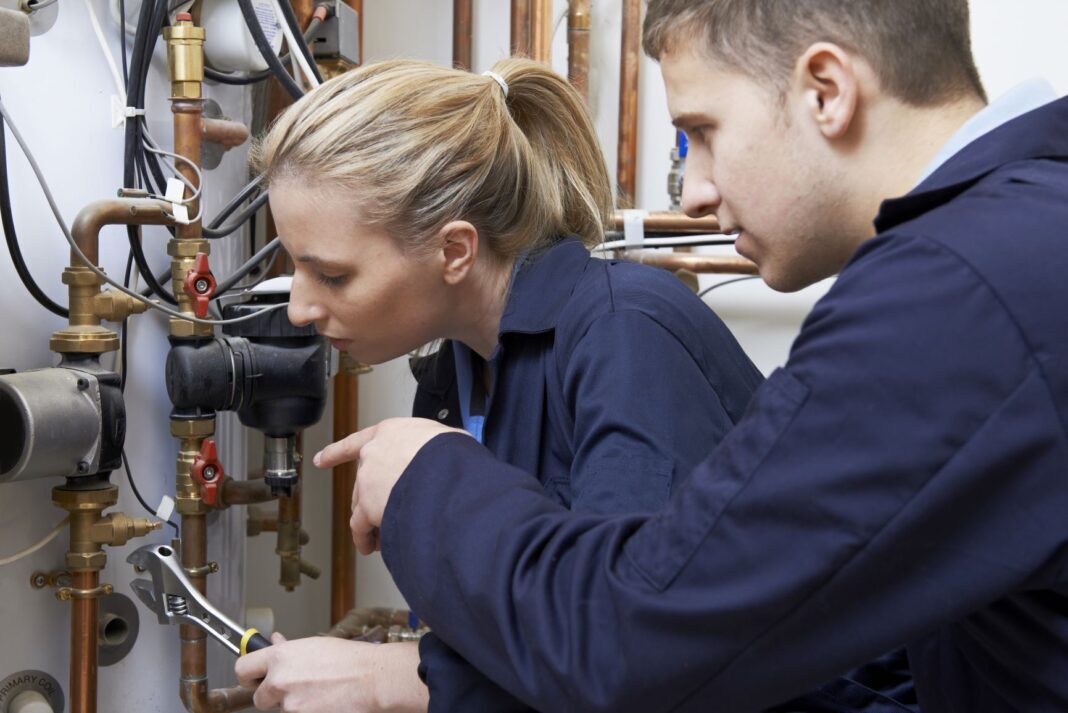 NEW research has highlighted the urgency of the funding support needed for apprentices in the Scottish plumbing and heating sector.
A Scotland-wide SNIPEF (Scotland and Northern Ireland Plumbing Employers' Federation) survey showed that while nearly half of firms have no imminent plans for further recruitment, close to 20% say they are still hoping to take apprentices on.
However, 186 out of 230 respondents said that government funding to help with wages would be 'critical' in terms of keeping apprentices in work and training, with only four firms saying it would not be a factor.
The findings come at a time when the UK Government has announced grants worth up to £3,000 for employers taking on 16 to 18-year-old apprentices, as well as a raft of measures which also include a £2 billion 'kickstart' scheme to pay the wages of hundreds of thousands of people aged up to 24.
The Scottish Government has announced a £60 million fund to recruit and retain apprentices but as yet, SNIPEF said it is 'unclear' how the funds will be applied though it seems unlikely it will be used to help employers meet their payroll commitments.
Some additional funding – around £10 million of the total – will be directed to its Adopt an Apprentice programme to help those who have been made redundant as well as helping low income households to get online, which SNIPEF revealed is particularly relevant as colleges move to distance learning.
Dale Thomson, training manager at SNIPEF said, "While we appreciate the additional help for redundant apprentices and connectivity assistance for potential new trainees, there is little in the Scottish schemes which is of direct help for employers. It would be helpful if government and its agencies were proactive in their assistance, to avoid redundancies being necessary, rather than being reactive and offering help to individuals after the event.
"Our latest survey makes it clear that a positive and immediate investment in the future of our workforce is a priority for employers in Scotland and Northern Ireland and, unless assistance is offered very soon, the prospects begin to look bleak."
The survey found that 50% of plumbing and heating apprentices were currently furloughed and being supported by government money. Nearly all employers have tried to avoid making trainees redundant and only eight firms are planning apprentice losses.
76 respondents said that they hoped to recruit new apprentices in the first two quarters of next year.
Fiona Hodgson, chief executive of SNIPEF said, "This latest survey shows the incredible support that employers have shown towards their future workforces, but we must be aware that this situation may not be sustainable as UK Government assistance with wages is phased out. At the moment, the Chancellor is paying 80% of the wages of furloughed apprentices, but that reduces in increments to 60% in October, when it is due to cease. That will be the time of danger when we could quite possibly see mass redundancies.
"SNIPEF has been proactive in trying to place affected trainees with other employers but, in the event of widespread apprenticeship place losses, there will not be enough employers to take up the slack. If the devolved administrations are developing plans to help the sector, the time to act would be now."