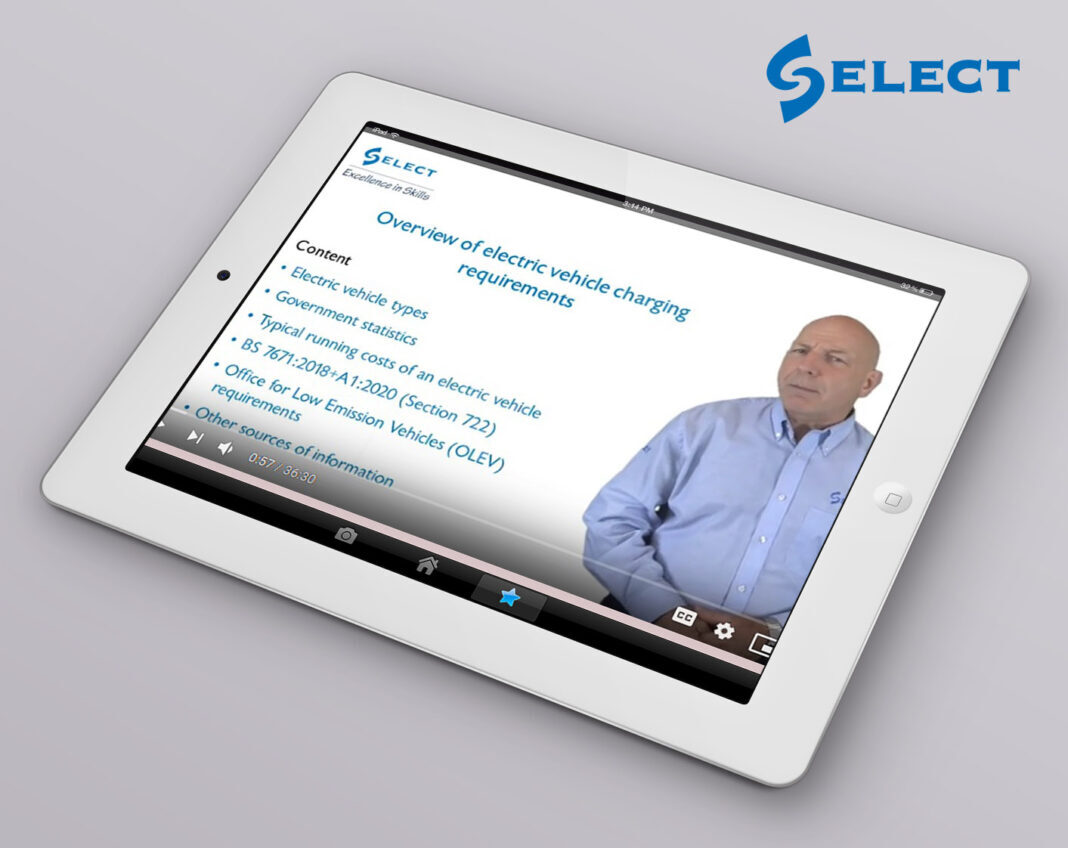 SELECT has revealed how it managed to overcome postponement of its Toolbox Talks roadshow by broadcasting digital versions of the technical presentations on YouTube.
The trade association had to come up with an alternative solution for the annual event due to Covid-19 restrictions. Instead of delivering the updates at 12 venues across Scotland in June as planned, electricians can now watch videos hosted on SELECT's YouTube channel.
The first 30-minute film gives an update on electric vehicle (EV) charging, including an overview of  requirements, list of charging mode definitions and initial verification. The film, developed by SELECT technical advisor Mark McLaughlin and brought to life by Skills Player, also explains the impact and changes to EV charge point installation caused by the first amendment to BS 7671 issued earlier this year.
Dave Forrester, SELECT's director of technical services said, "Every professional needs to keep up to date with their skills and knowledge and SELECT's Toolbox Talks are designed to bring the latest developments into focus. Many of our member firms are turning their skilled expertise to the issue of EV charging and we can foresee only a rapid increase in demand for this type of work.
"The regulations now in place are extensive and have already been revised, so we believe it our job to equip our members with the very latest knowledge and understanding to continue to carry out first-class work."
SELECT added that it is now working on a second film and is also planning an online Q&A session in which technical experts will answer questions on EV issues arising from the Toolbox Talks.