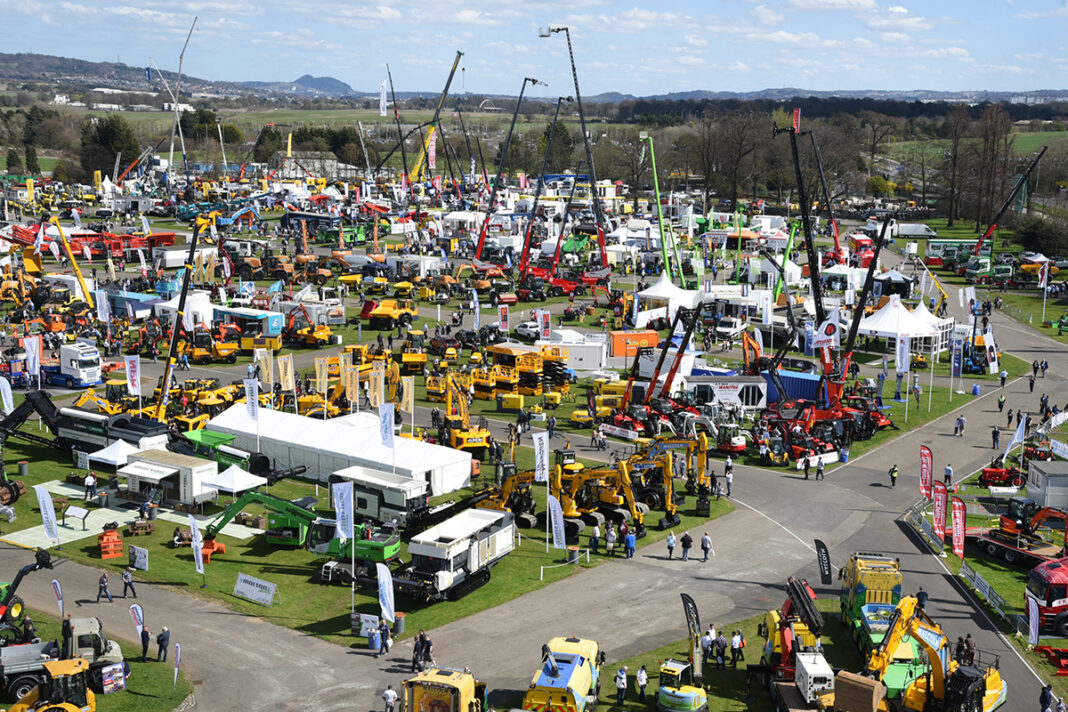 Due to the ongoing uncertainty caused by the Covid-19 situation, ScotPlant 2020 has reluctantly been rescheduled to Friday April 23 and Saturday April 24, 2021.
The leading exhibition for Scotland's construction equipment sector had previously been rearranged for September 2020. However, in view of the Scottish Government still not confirming when large gatherings will be allowed to resume, or what guidelines may be in place once restrictions are eased, ScotPlant organiser Peebles Media Group has decided to move the event to April 2021 in order to provide clarity for exhibitors and visitors.
ScotPlant sales manager Mark Griston said, "We were determined to hold ScotPlant this year and it is therefore with extreme reluctance that we have taken this decision. However, with less than three months to go, we couldn't guarantee that the event would be allowed to go ahead, or in what form.
"The health, safety and wellbeing of everyone who attends ScotPlant is our number one priority. We took the view that there are simply too many variables at this stage to carry on with preparations for an event in September. We also appreciate that exhibitors and visitors are eager to know what is happening in order to facilitate travel plans and make the necessary arrangements which are required to participate at a major event such as this.
"We will now focus all of our efforts into making ScotPlant 2021 the greatest show in the exhibition's long and illustrious history, arriving as it will at an important time for the industry as it seeks to accelerate the post-Covid recovery.
"We are confident that by moving the event to 2021, we will be able to provide the same outstanding experience as always. We look forward to welcoming everyone back to the show in April."
The Royal Highland Centre in Ingliston will remain the venue for ScotPlant 2021. For more information and regular updates, visit www.scotplant.com