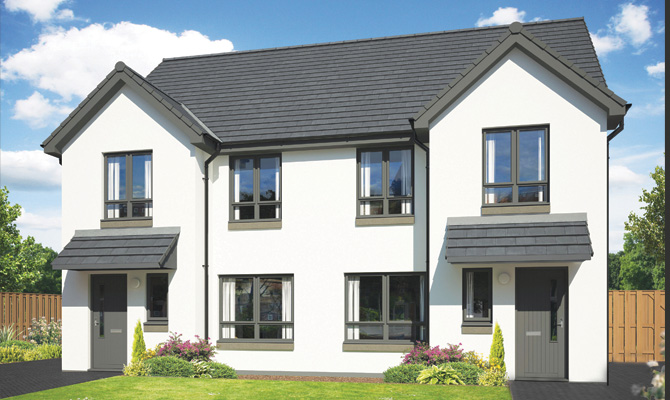 SPRINGFIELD Properties has revealed it is continuing to see 'huge demand' for new build homes as it prepares to launch a development in Gartcosh.
The site, just off Johnston Road, has already experienced more than 800 people enquiring about the new 42-home development.
Head of sales, Lynn Houston commented, "We're really excited to be able to offer Springfield homes to those looking to move to the Glasgow area, and to have had such an overwhelming level of interest already is fantastic. Those hoping to snap up a new home will have to be quick. The homes will be stylish, complete with high Springfield specification with great gardens, and are in an ideal location for commuting. From kitchen appliances to a choice of paint colours for each room and from carpets to garden turf, it's all included."
The development will be the first Springfield development to be 'sold' online.
Lynn added, "As the mailing list will already be aware, we're selling the homes at Gartcosh online. In times where group gatherings are discouraged, we've explored an alternative way to release this highly anticipated development for sale and are now launching remotely. Those looking to reserve a plot will use the online facility to 'hold' the home they'd like. The sales executive, will be in touch with them within a working day to answer any questions and discuss the next steps."