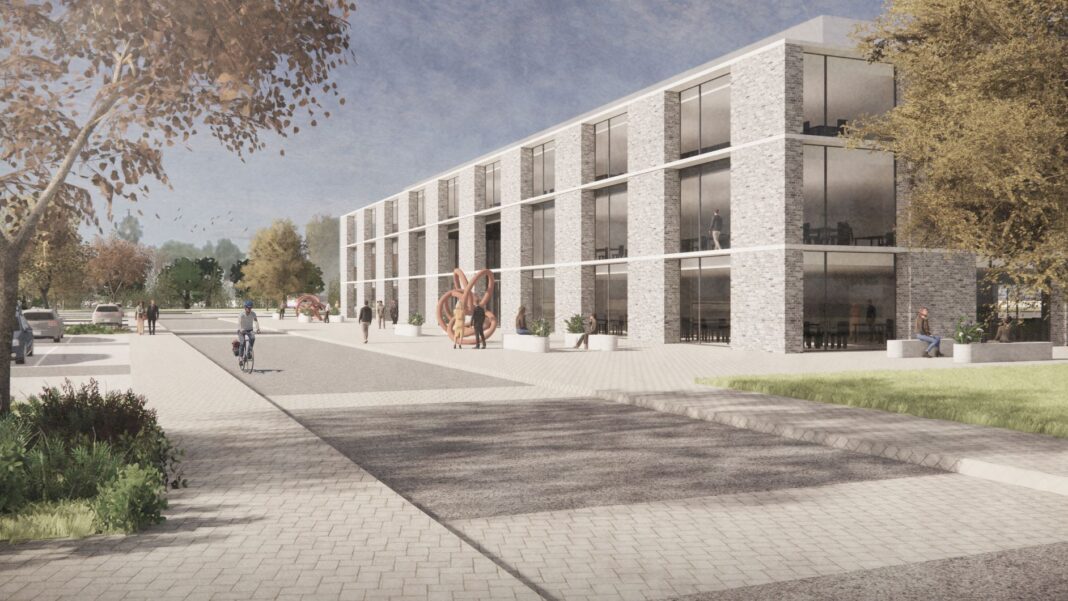 AMBASSADOR Group has submitted two planning proposals to Stirling Council for a new multi-million pound investment programme that will see the redevelopment of Craigforth Campus.
The property development and investment firm revealed it has submitted the plans following a series of online public consultation events, which highlights the transformation of the 49.5 hectare site into a new mixed-use facility.
Within the plans, Ambassador Group is proposing the creation of a new purpose built office building in the north of the site plus a wider masterplan featuring hotel, residential, leisure and retail facilities.
Chris Richardson, MD of Ambassador Investments said, "I am delighted to be moving forward with the plans for the redevelopment of Craigforth Campus and submitting our proposals to Stirling Council. We believe there is a real opportunity here to reimagine the entire site and bring with it many positive benefits and opportunities to existing tenants and indeed the wider local community.
"Every stage of this process has been carefully considered and what we have submitted to the council, we believe ensures a prosperous and vibrant future for the Stirling area for years to come. We look forward to working with the Council as these plans are moved on through the planning process."
Ambassador Group added that the submitted masterplan has considered connectivity both within the site and beyond. An active travel plan with a focus on walking, cycling and jogging routes along with public access to the Riverside and the Crag is also included.