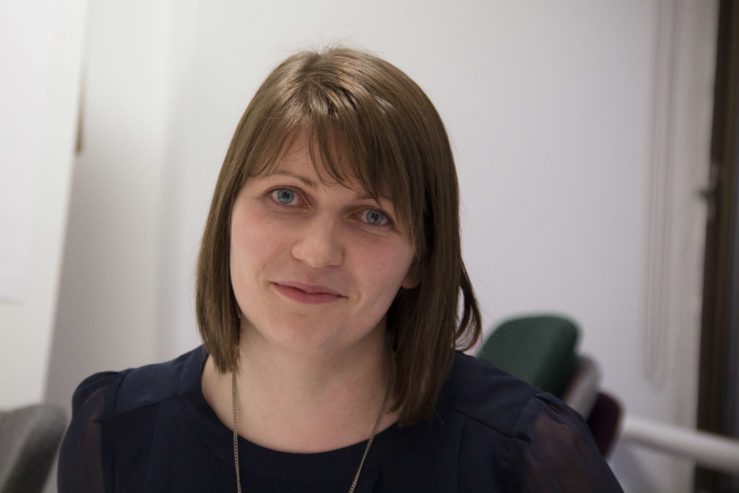 By Hannah Smith, director of ICE Scotland – the independent voice on infrastructure 
OUR world has changed, perhaps irrevocably, since the turn of the year. The tragedy and challenge of Covid-19 has touched all of our lives, and, as governments have implemented public health measures, it has impacted economics and industries around the globe.  
In 2019 BC (that's 'Before Covid'), challenges for Scotland's construction and infrastructure sectors – were plentiful. Industry was grappling with broken procurement models, supply chain fragility and post-Brexit uncertainty – all while stepping up to help decarbonise our economy by 2045, embrace new technologies and equip the workforce with the right skillsets to lead us into the future.  Covid-19's economic symptoms will only exacerbate these.  
There is no sector which underpins society as much as infrastructure. Our roads and railways, housing and hospitals are visible to us all – and less so, but equally important are our water and wastewater networks, our digital connectivity and our energy supplies. Without infrastructure, society simply can't function. It's a vital part of our world.  
Scotland's existing infrastructure is worth billions of pounds but following historic under-investment portions of it are failing to realise their full benefit to the economy as they deteriorate, perform sub-optimally and lose their value. Our infrastructure becomes less resilient, productivity is hindered, and the social value of infrastructure deteriorates; poor infrastructure performance does not create positive places to live and work.  
While a trite example, this case is exemplified on the humble pothole. Where roads and pavements aren't properly maintained, potholes appear time and time again. They slow us down, damage vehicles, make walking or wheeling down the street a hazard (especially for groups including the elderly and disabled), and they can make our streets and neighbourhoods a sight for sore eyes.  
Given the importance of infrastructure to both our society and economy, ICE Scotland like many organisations fed into Scottish Government thinking on how to recover our economy following Covid-19. One of our key asks was that proper attention be given to infrastructure maintenance.  
Firstly, there's work to be done – and it is low risk. A government focus on asset repair and maintenance doesn't require the often-lengthy processes of bringing new projects forward. A structured maintenance programme would help quickly kick-start the construction sector, catalysing the economic stimulus effects we're all looking for, while making sure our existing assets perform to their optimum capacity.  
Maintenance too can be inherently local, offering a good opportunity for Scottish SMEs, as well as larger contractors, to secure contracts for work. For rural communities with little resiliency in their infrastructure networks, maintenance is even more important. 
If we're clever about it, an infrastructure maintenance programme could deliver much more than this. We believe that infrastructure should not necessarily be repaired to the existing baseline but enhanced to deliver better assets with better outcomes. New, sustainable materials can be used, prolonging assets' life-spans and increasing their sustainability, new technologies like remote monitoring sensors can be installed to create 'smart infrastructure', deeper inclusivity can be built-in such as adding multi-modal transport options to an existing roadway, and social value delivered such as by considering how the asset can best improve a sense of place. 
Environmental benefits too can be deeper engrained in our assets, not just through materials but with things like accompanying green infrastructure.  
We've called this a 'repair, maintain and enhance' programme – calling on government to fix our existing fleet, but go beyond that and future-proof our infrastructure so it can really benefit our society and economy.  
Let's go back to that road littered with potholes. Yes, we could just fill them in – time and time again – or perhaps even re-surface the whole road. That delivers something. But we could go further and use a 'repair, maintain, and enhance' strategy as an opportunity to completely re-evaluate the infrastructure asset and make it work better. 
How about sorting out the corner that always floods by adding sustainable urban drainage solutions? Perhaps it's time for a cycle lane – and to redirect a bus route? Some street-scaping could boost footfall to local shops and some planting (and perhaps even solar panel installations) could 'green' the space. That's the approach we are urging policy-makers to adopt.  
Simple asset maintenance offers a low-hanging fruit option for quick economic stimulus, but by going further we can create an infrastructure landscape which delivers so much more.