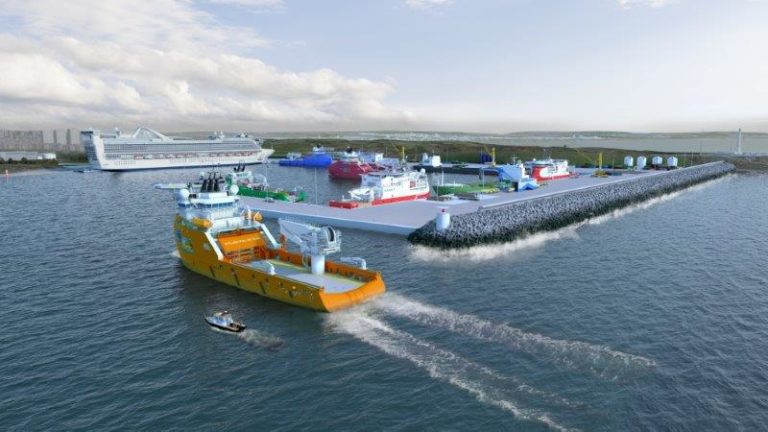 A £1.6 million contract for completion works at the Aberdeen Harbour expansion project has been awarded to Ashleigh Contracts.
The firm had previously worked on the expansion in 2018, having been subcontracted by Dragados UK, who have since withdrawn from the project. The award will see Ashleigh Contracts complete work on the south harbour's north breakwater.
Michelle Handforth, chief executive of the Aberdeen Harbour Board, said, "Ashleigh's have worked on the project previously and their continuing involvement brings significant expertise and efficiencies to our construction programme. We are thrilled to have them carry out this additional piece of work."
Ashleigh Contracts director, Philip Conacher, added, "Ashleigh Contracts is delighted to be awarded this contract from Aberdeen Harbour Board to continue works on the North Breakwater as part of the Aberdeen Harbour Expansion Project. This is one of the most prestigious and challenging marine civil engineering projects currently underway in the UK and we are delighted to be a part of it, along with our in-house fleet of specialist equipment and our experienced and skilled personnel. We look forward to working with the Harbour Board and Doig+Smith to bring the North Breakwater to a successful completion."
Aberdeen Harbour Board can also announced the withdrawal of its current Public Contract Scotland procurement tender for 'dredging, disposal, caisson bedding and revetment work' at the south harbour site, with a view to reissuing this work in a revised format in the coming weeks.
Keith Young, Aberdeen Harbour Board engineering director, said, "The fluid nature of the current marine construction market has led to a reassessment of our approach to these works."