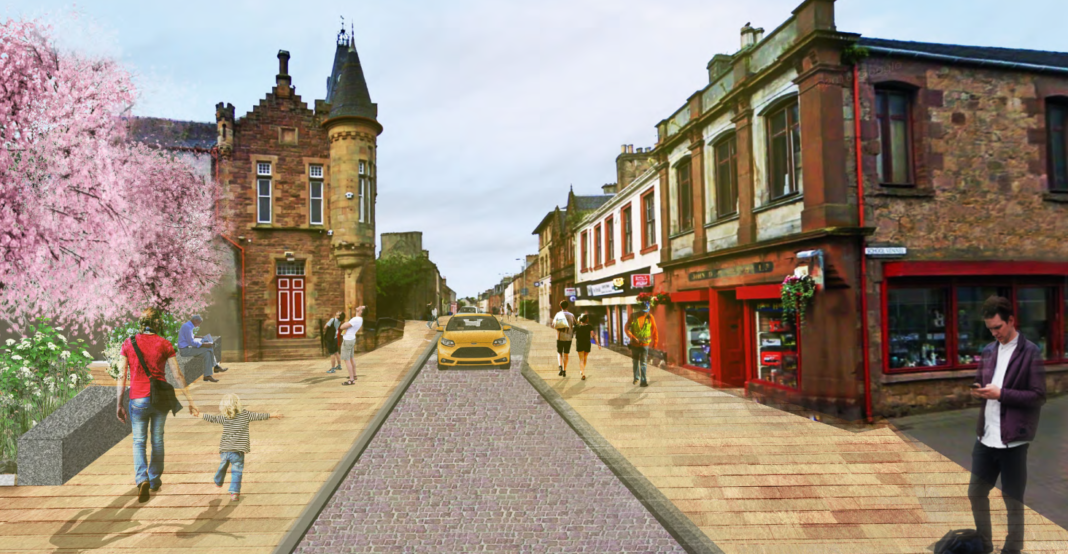 THE Maybole Regeneration Project has confirmed it has secured £7.5 million in funding, which will help deliver key restoration initiatives over the next four years.
Funding and advice are available for existing shop owners to improve shop fronts and for owners of designated residential properties to carry out repairs, while important historic buildings will also receive restoration funding.
A new website is also being launched at www.regeneratingmaybole.scot
Plans in the Maybole Regeneration Project include: improving shop fronts by working with shop owners and providing grants to owners to undertake improvement works; restoration of important buildings; exterior conservation and restoration works of residential properties; developing and improving walking and cycling routes; transforming the High Street; and creating opportunities in employment and training.
Councillor Brian McGinley, economy and culture portfolio holder for South Ayrshire Council said, "Together with our partners we are looking to transform Maybole and make the most of its unique assets. We want to put Maybole back on the map and this online resource is a significant step towards achieving this. The new website will be crammed full of information, from updates on the latest projects to advice and funding applications, so I would encourage people visit the website and learn more."
Mark Fletcher, chair of the Maybole Community Council added, "A project like this takes a whole community to implement. Equally, a revitalised town centre will benefit all, especially when the bypass opens and takes lorry traffic away from our historic streets. The recent lockdown has demonstrated the importance of the 'shop local' message and provided both reason and opportunity to walk and cycle. I hope this will have provided a taste of what a regenerated town centre can mean to Maybole, as we reclaim the High Street for people, not traffic."
Duncan Clelland, project lead for the Maybole Regeneration Project commented, "I want to pay tribute to those with the original vision for Maybole; the Community Council and activists who fought hard to establish their case. Now with South Ayrshire Council, Historic Environment Scotland and the Heritage Lottery Fund fully behind the plans, the project is moving on to an exciting phase where we can jointly make a real difference to the look and feel of the town."