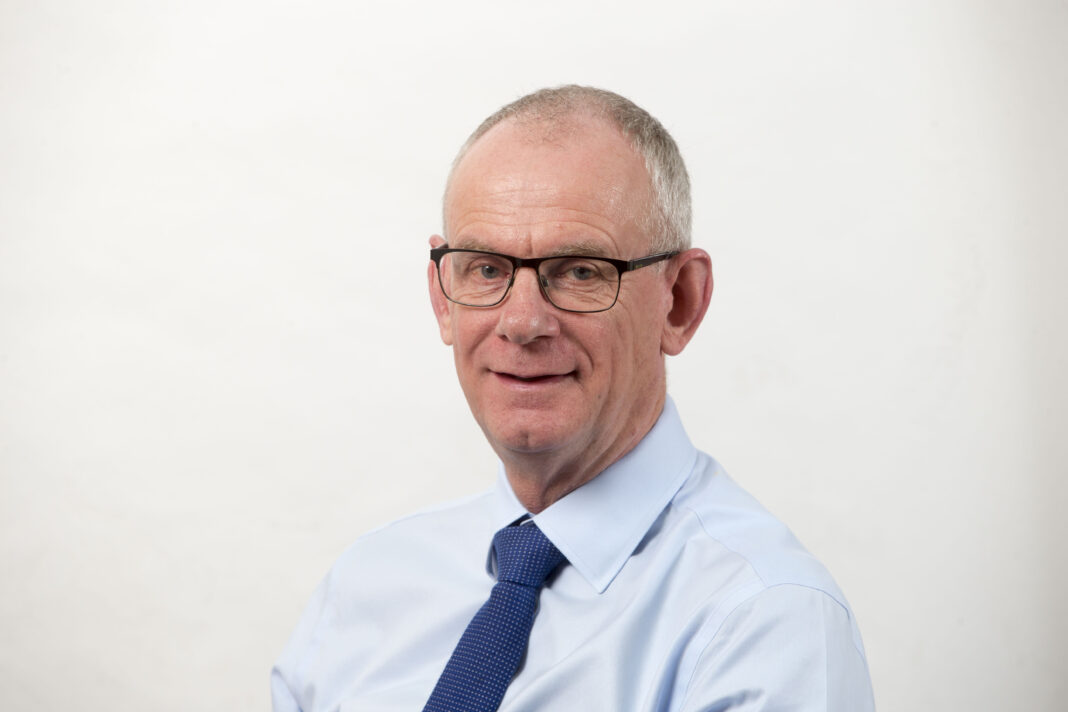 By David Shearer, managing director, HFD Construction
On the 23rd March, the First Minister issued guidance that placed Scottish construction sites into lockdown. Almost since that moment, HFD has – like many others in the sector – been planning a safe return to work. Guidelines suggested that when lockdown eased, activities which could, as far as possible, be carried out while maintaining the recommended 2m physical distances would be the first to recommence, with construction among them.
For many industries, such as hospitality, government guidance has been unmistakeably clear, and it would have been impossible for operations to continue safely while the threat of the virus was so severe. However, advice issued to the construction industry, which mostly operates outdoors, varied between devolved nations. Just as it did when the general advice began to diverge, this created a sector-wide sense of confusion, with 'non-essential' sites in England continuing to operate while those in Scotland were closed.
Nevertheless, we were quick off the mark to close the construction site at Glasgow's 177 Bothwell Street – prioritising the safety of our employees and contractors, regardless of the differences in official recommendations. Now, in a positive move, publication of the Scottish Government's Route map for moving out of lockdown has given the construction industry a clearer picture of how to return to a sense of normality.
We have moved into the first phase of a six-part plan designed to support a gradual return to work. Initially, that means a period of site preparation which will be followed by a slow re-start, subject to physical distancing measures being implemented. Updates have been eagerly anticipated and, while we are still being somewhat held back from returning to site fully, the decisions have nevertheless been welcomed across the board.
It may be some months before we reach the final stages of restrictions being lifted and, therefore, building work is unlikely to continue at the same pace as it did pre-Covid-19. Progress will inevitably be hampered as only a certain number of people will be permitted to return to site, while their movements and ability to complete some tasks will be limited.
Safety is of course the number one priority, and we'll be introducing a number of new precautionary measures across the site. However, physical distancing seen as the best way to manage the risks – PPE isn't considered until stage four of the Government's plan. This will need to be managed carefully across the sector, ensuring that workers are not cutting corners when it comes to health and safety or adopting unsafe practices, in an effort to prioritise physical distancing.
In England, there is no such restriction on PPE, and while there might have been shortages of equipment in March and April, availability appears to have returned to normal levels. As part of our early planning, we purchased PPE stocks ready to distribute on site when the time comes and there were multiple suppliers offering 'medical grade' equipment. Of course, if this is needed by frontline workers, we'll be quick to donate as much as we can.
It is important that we all abide by the rules carefully and adapt our activities so that they can be completed safely, without the need for PPE. Developers are all keen to resume building work, so I am confident that the industry can be flexible and responsive to the new rules and guidelines.
Coronavirus has impacted every industry in some way, and the return to normal, or at least a sense of it, will naturally take time. Everyone in Scotland has a role to play in minimising the spread of the virus and keeping the R number as low as possible, allowing us to return to work, as soon as it is safe to do so.