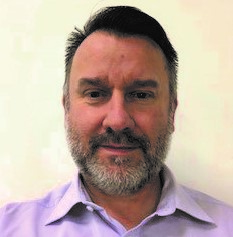 TÜV SÜD has announced the appointment of Michael Hargreaves as technical director of its new LOLER Inspection Service.
Under the Lifting Operations and Lifting Equipment Regulations 1998 (LOLER), elevator owners or those responsible for their safe operation have a legal responsibility to ensure the lift is safe to use. Failure to comply could result in an unlimited fine or imprisonment.
TÜV SÜD's new LOLER Inspection Service is described as providing a 'systematic examination and risk assessment' of passenger, goods, service, platform and mobility access lifting equipment. Digital reports identify defects and advise on further testing or corrective action.
Michael Hargreaves has more than 20 years' experience in the elevator sector. He joins from test and inspection specialist Bureau Veritas and previously held senior positions with KONE Elevators.
Chris Guy, CEO for TÜV SÜD UK and Ireland said, "The launch of our LOLER Inspection Service builds upon TÜV SÜD's reputation for world-class test and inspection services. Michael's substantial industry experience will help us to deliver a highly effective service that provides unrivalled responsiveness to our customers."
Michael Hargreaves added, "I am working with a brilliant team of TÜV SÜD engineering surveyors, who have conducted LOLER inspections across every sector of the built environment. This means that we can ensure customers' equipment remains compliant, safe and fit for purpose, regardless of its operating environment. I look forward to working with our dedicated and experienced team to grow a proactive business that can flexibly support customers to ensure their ongoing safety and compliance."