PLANS have been unveiled for a low carbon community at Hallhill, Dunbar.
Designed around The DunBear sculpture, the site is part of the Hallhill development and has been named DunBear Park.
The project has been tipped to create jobs and deliver housing for key workers, as well as help to support the recovery from the Covid-19 crisis.
The sculpture pays tribute to Dunbar-born naturalist John Muir, who is credited with playing a key role in the establishment of national parks around the world.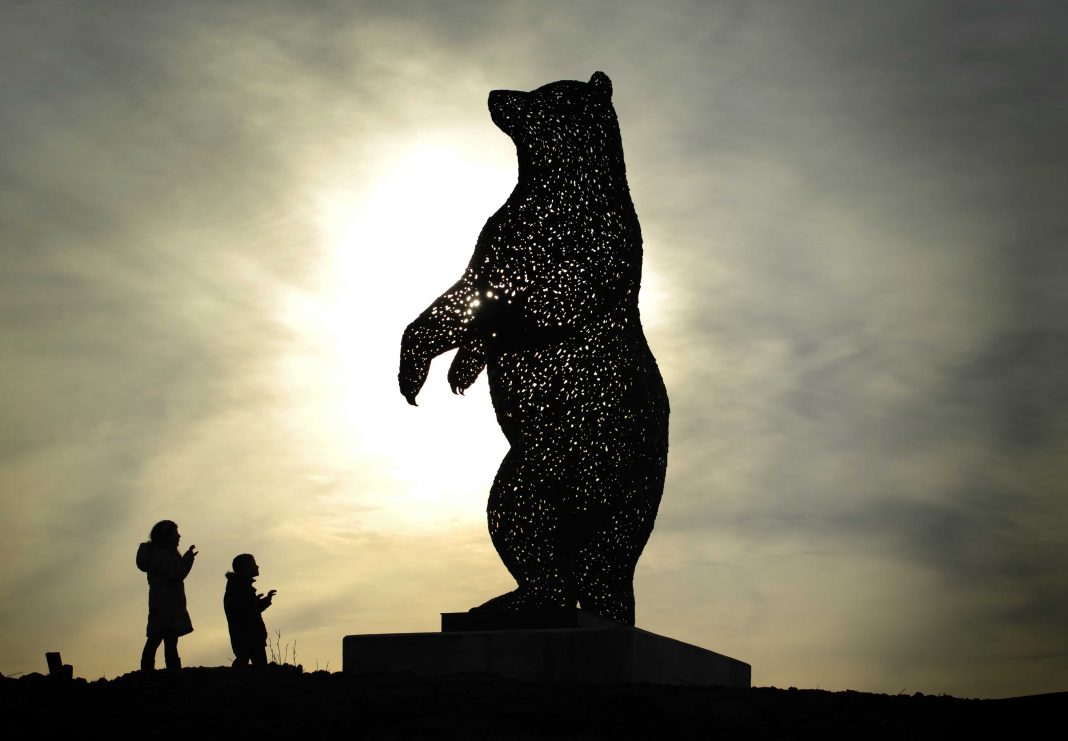 A Proposal of Application Notice (PAN) has been submitted with East Lothian Council, ahead of developer Hallhill Developments' aim to lodge a planning application for Planning Permission in Principle (PPiP).
DunBear Park is a 54.3-acre mixed-use development which will provide retail, office, leisure, distribution and residential and community opportunities. An innovation centre will assist in accelerating the business growth of entrepreneurs, business start-ups and SMEs.
The plans include 100 low carbon affordable homes, aimed at key workers, such as NHS staff, police and care workers and will be delivered without any additional government subsidy.
DunBear Park will adopt low carbon technology to generate renewable heat and power on site.
Community engagement on the proposals will be undertaken, based on new Scottish Government guidance that has temporarily suspended public consultation events and replaced these with live web-based consultation for major planning applications. This will take place on Wednesday 3rd June from 5pm to 8pm.
Speaking on behalf of Hallhill Developments Ltd, Ken Ross commented, "We are delighted to be bringing forward proposals for our low carbon community, which we are aiming to be an exemplar development, adopting the latest low carbon technology. DunBear Park will assist in creating jobs and delivering housing for key workers, who have played such vital role during Covid-19. It will also assist in the supporting the construction-led recovery from the current crisis.
"We will be undertaking extensive engagement on our proposals and look forward to the involvement of the community in shaping our development going forward."