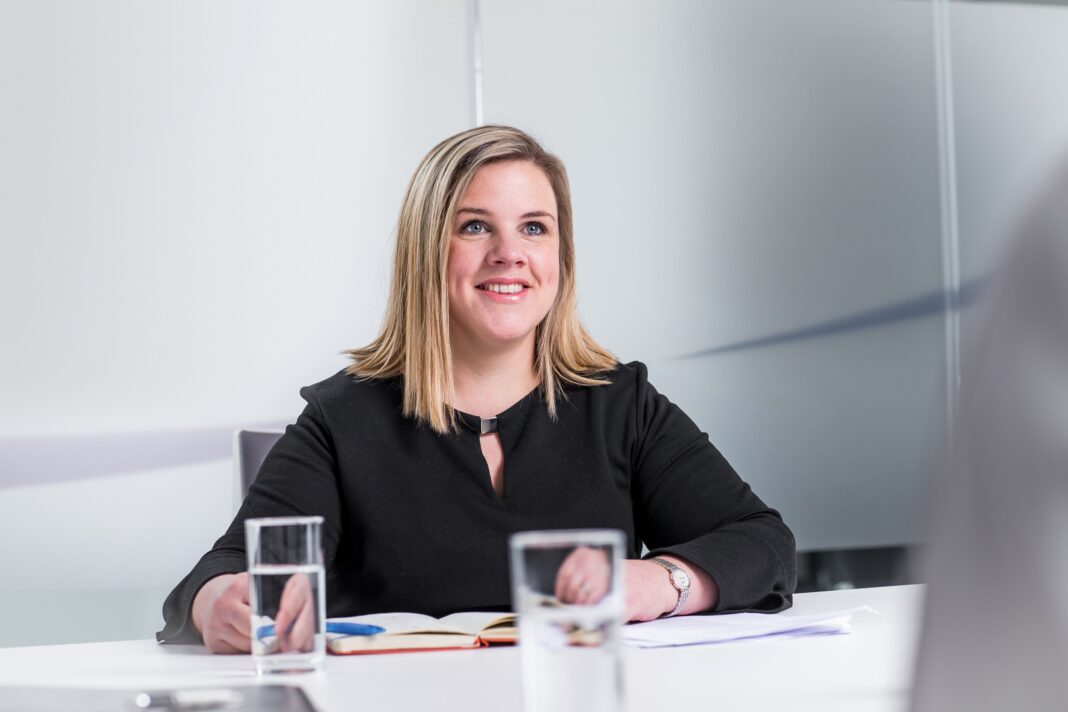 By Hazel Davies, sales and marketing director at Queensberry Properties
In 1999, the very first episode of Grand Designs aired on Channel 4. It followed the construction of a timber frame kit house in East Sussex and the first footage of the completed property saw presenter Kevin McCloud walking into a huge open-plan family kitchen. This quadruple-aspect apartment was split into distinct cooking, dining and living zones, with a flagstone floor and a large hearth along one wall. As such, it perfectly encapsulated the growing vogue for open-plan living across the UK, which has dominated 21stcentury architecture and changed the way we live and socialise.
The final frontier
Open-plan living wasn't an original concept as the new millennium dawned. In Scotland, bothies were often single-room properties, while stone-built miners' cottages tended to comprise front and back rooms with no additional space. In America, open-plan living took off in the 1950s when artists like Andy Warhol started living in their airy workspaces in Manhattan's Soho and Tribeca districts. However, it was advances in construction techniques which arguably laid the foundations for open-plan living in purpose-built homes. Steel beams reduced the need for supporting internal walls, while central heating meant it wasn't necessary to keep spaces small enough to be heated by an open fire.
Even so, there has always been a debate about whether architects and builders set societal trends, or simply reflect them. As recently as the 1990s, builders in Scotland were still constructing new homes with separate galley-style kitchens, despite growing popularity for reducing or eliminating stud partition walls wherever possible. And while Nineties kitchens tended to be larger than the scullery-style affairs constructed throughout peripheral suburbs during the 1970s, they were still cut off from the main living spaces. The latter increasingly featured living and dining areas delineated by a token archway, or simply a reduction in width. With dining tables increasingly becoming the fulcrum of family life, open-plan lounge/dining rooms exuded a sense of spaciousness and modernity which buyers craved.
A trend that's here to stay
Some open-plan concepts enjoyed relatively short periods of popularity, such as staircases in living rooms. Yet by the late 1990s, home improvement programmes like Changing Rooms were championing the creation of open-plan living, dining and cooking spaces. As staying in became the new going out, Britain's growing army of home cooks no longer wanted to be banished to a separate room, away from the wine glasses and talk of property prices. Meanwhile, the renaissance in apartment living during the early Noughties also brought kitchens in from the cold. This phenomenon coincided with the rise of gadgets like wine coolers, coffee machines and American-style fridge freezers – designer appliances to be shown off, rather than hidden away.
Today, open-plan living is the norm, and construction companies have made it a cornerstone of residential property design. Every apartment at Queensberry Properties' new Bonnington Mill development in Edinburgh, for example, has a large living kitchen, and the vast majority open out onto private balconies or terraces. Indeed, the provision of outside space has often been an essential counterpoint to open-plan architecture. As well as helping to ensure the main living space doesn't feel like it dominates the property's footprint, it provides a welcome overspill area – effectively reprising the role galley kitchens fulfilled in the 1970s.
With little sign nowadays of consumer demand for separate kitchens and with new homes that offer combined living-cooking spaces still being snapped up by eager buyers, it seems open-plan living will be with us for some time.