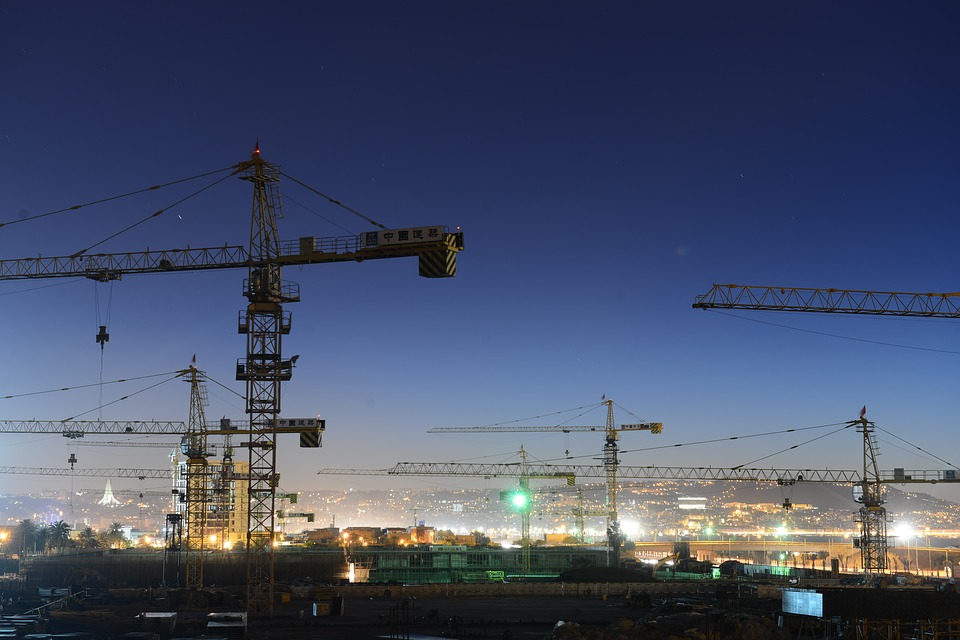 THE challenges that construction is facing amidst the Covid-19 pandemic could change the industry for the better, a new report has claimed.
Arcadis, the global consulting company, undertook a UK-based survey on the thoughts and experiences had by 17 different contractors during the outbreak.
The Amsterdam-based firm said that 'several' contractors responded by saying that their site operating procedures are 'maturing', with multiple versions of it leading to the current operating processes. Arcadis added that the desire of politicians and unions to protect workers could see a further evolution of site safety.
The firm's report on the findings read, "This quest to create safe working conditions puts the construction sector ahead of the game – other branches of the economy still need to face the challenges related to establishing new ways of working."
It added that the contractors understand that they have to work collectively to ensure that work continues safely, and that any on-site breaches will be viewed as a collective failure by the construction industry.
Of the 17 firms surveyed, 12 said that they have been passing payments down the supply chain to keep cash flowing. Arcadis said that the 'keep the show on the road' mentality needs to be transformed into a medium-term 'new normal'.
Arcadis added that for this to be achieved, firms again have to work collectively. They continued by saying that there has already been examples of clients supporting contractors in the short term, through enhanced payment terms to improve contractor liquidity, increased frequency of valuations, and early release of retentions and ex-gratia payments.
The firm said in the report, "Responding to these short-term issues as a team could be a great opportunity to create a relationship-based foundation for long-term change, which will ultimately help the sector deal with the mid- to long-term challenges."
The report continued by acknowledging the 'can-do' attitude that has been evident in the industry. Arcadis said that contractors and clients have been embracing 'innovative' solutions aligned to availability of trades and materials to keep projects moving.
These were listed as design changes, the resequencing of programmes and projects, re-sizing of materials to suit new handling and distancing requirements, and adoption of modular components.
Arcadis said, "This collaborative spirit should be tempered with fair expectations. Clients who offer flexibility should expect their supply chain to pay back this loyalty by looking for ways to first restore, and then further improve productivity, particularly given that many projects will be subject to new viability challenges. All parties should consider the implementation of new technologies, where relevant, and should also look for ways to 'design-in' mitigations to the current challenges on new projects.
"The can-do attitude that has been so evident throughout the crisis, spanning from client and design teams to contractors and supply chains, could be a huge and beneficial accelerator of change in what has so often been a fragmented and conservative industry."
The report continued by stating that many of the contractors surveyed are viewing 2020 as being 'deferred' into later years, as opposed to it being lost completely.
Arcadis added, "New opportunities will arise from the crisis, such as increasing the reconfigurability of office space to accommodate social distancing and, with landlord negotiations becoming simpler and more cost-effective, additional space will be taken by those organisations that are outperforming their respective markets."
Three recommendations were laid out:
Firms must come together to look for changes across planning, design, delivery and hold each other accountable for the commitment to continuous improvement.
The creation of a new standard for the way contracts are drafted, rather than bespoke amendments. Arcadis encourages firms to work together in considering future risks, which they say in turn will create better relationships and will ensure faster and more efficient future projects.
The continued use of the digital technologies that have been used to aid productivity during the lockdown, to continue enhanced coordination, efficiency and the ability to work remotely.
The report concluded, "Covid-19 is a wake-up call. Our sector needs to mobilise now so that it is ready to play its role in supporting the economic recovery, and next, in tackling the biggest challenge of our time – climate change. Let us not waste the opportunities arising from this crisis."