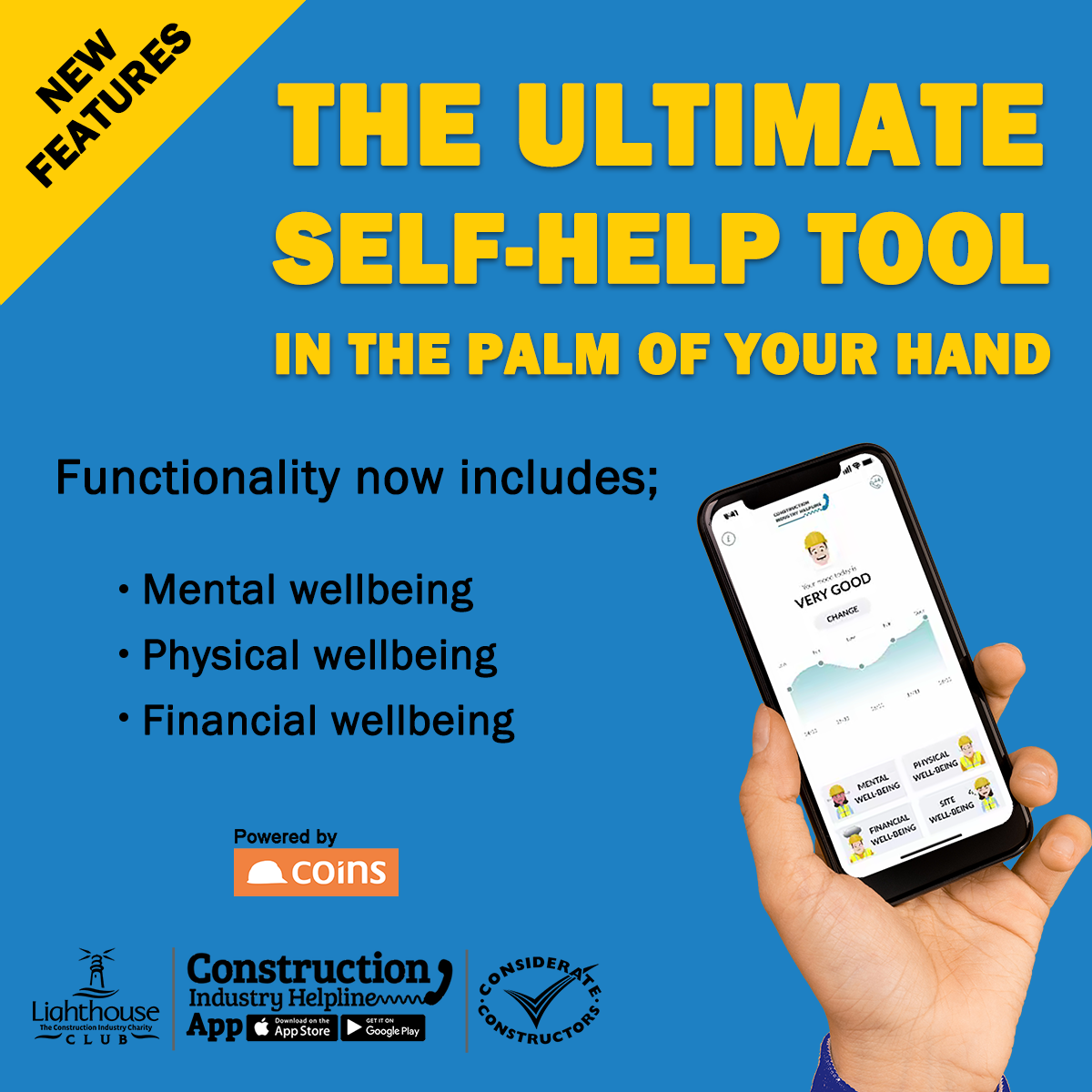 THE Lighthouse Construction Industry Charity has announced a number of new features for its free app.
Along with technology partners COINS, the charity revealed the app has been upgraded with features that focus on preventative tools and building resilience in the areas of mental, physical, and financial wellbeing and guide users through a series of questions to provide the best possible information, advice and guidance.
Each section of the app offers information about a variety of conditions or issues, self- assessment tools, coping strategies and referral pathways to access the relevant support.
This new version complements the free 24/7 Construction Industry Helpline and the charity's free online "Lunch and Learn" wellbeing courses.
CEO Bill Hill said, "By making all our proactive and reactive construction worker wellbeing and welfare support services free and totally confidential, we hope to remove all barriers of access. By doing so we move one step closer to our mission "that no construction worker or their family is alone in a crisis". But we cannot do this without the support of our industry and industry suppliers. A huge thank you is extended to the team at COINS who have worked so hard to ensure that we are ready to share this vital wellbeing support tool at a time that it is most urgently needed. Everyone in construction should have this app on their phone."
The free Construction Industry Helpline mobile App for Android and iOS is available to download now.