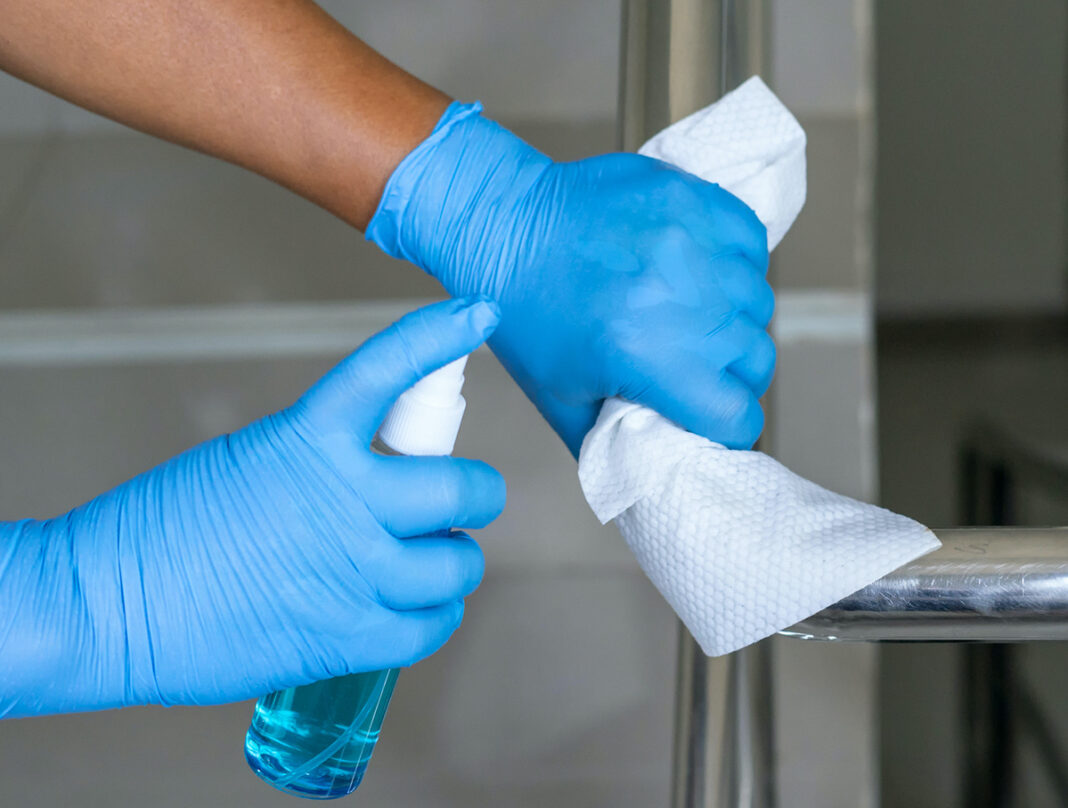 CONCRETE admixtures specialist Oscrete has revealed it is passing on expertise from its sister company Christeyns by adding hygiene products to its portfolio as the construction industry gears up to return to work.
Karen Burke, regional manager north explained, "As the construction industry gets back to work and in line with Site Operation Procedures set out by the Construction Leadership Council, changes will need to be made in order to reduce the risk of future coronavirus contamination.
"Often overlooked are the areas of contact point hygiene, hard surfaces in high traffic areas, and to meet Public Health England guidelines these will need to be approached differently, with hygiene and cleaning routines enhanced as we look to a future out of lockdown."
As part of a hygiene chemical manufacturing group, Oscrete said it well placed to offer advice and 'tried and tested' sanitation products to help support companies with new protocols.
"We have seen a new demand for hygiene products within our customer base here in Scotland as well as new market channels," Karen added. "Companies are keen to find solutions for cleaning vehicles, hard surfaces as well as hands. We are working on a sanitation unit to help ease access to these products in high use areas."
Oscrete added that the use of products that enable users to both clean and disinfect surfaces will maximise the removal of contaminants and increase safety.
Effective hand washing is also vital, with Oscrete adding that Christeyns UK offers a 'properly formulated' hand soap product.