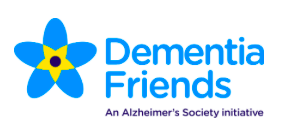 THE Chartered Institute of Building (CIOB) has announced that it is supporting the Alzheimer's Society's 'Dementia Friends' initiative.
Through the partnership, CIOB members will gain access to resources that help them understand how dementia affects people's lives and, as a result, what considerations can be put in place within the built environment to have a positive impact on those with such conditions.
CIOB chief executive, Caroline Gumble said, "I am very pleased that the CIOB is partnering with the Alzheimer's Society. The construction industry plays a vital role in creating, developing and maintaining the built environment for everyone, including those with long-term health conditions.
"We know that CIOB members are already doing a lot of great work in this area and we want to support the rest of the construction community in improving provision for all members of society and make a lasting, positive impact."