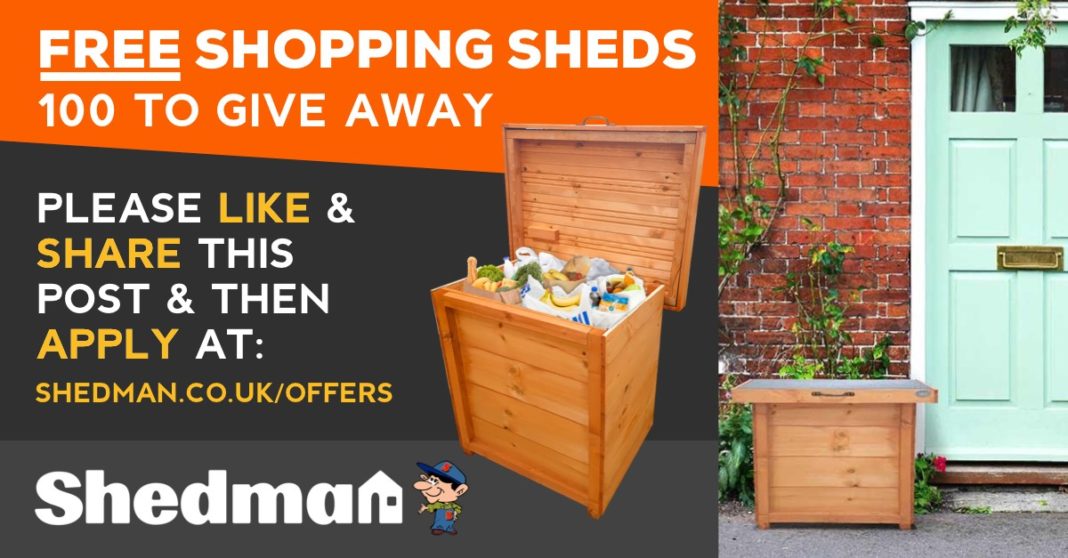 A garden shed manufacturer is reaching out to vulnerable people throughout west central Scotland with an offer to deliver 100 small Shopping Sheds free of charge.
Shedman's Shopping Sheds offer a safe and dry way to deliver shopping to friends and family. The products can be situated at a front door or in a garden area. When lockdown measures are lifted, they can be adapted for further use as, for example, a planter, a parcel drop-box or a children's outdoor toy box.
Shedman MD William Roddie explained, "In these unprecedented times, delivering food and essential supplies to loved ones is difficult. To solve this problem the creative minds at Trend Differently, together with our master builders here at Shedman, have designed and built 100 small Shopping Sheds to help the most vulnerable in our local communities.
"We are offering to deliver 100 Shopping Sheds, free of charge and on a first come first served basis. Just click on this link www.shedman.co.uk/offers to place your order. If you have trouble getting online, please call 0141 613 1333."