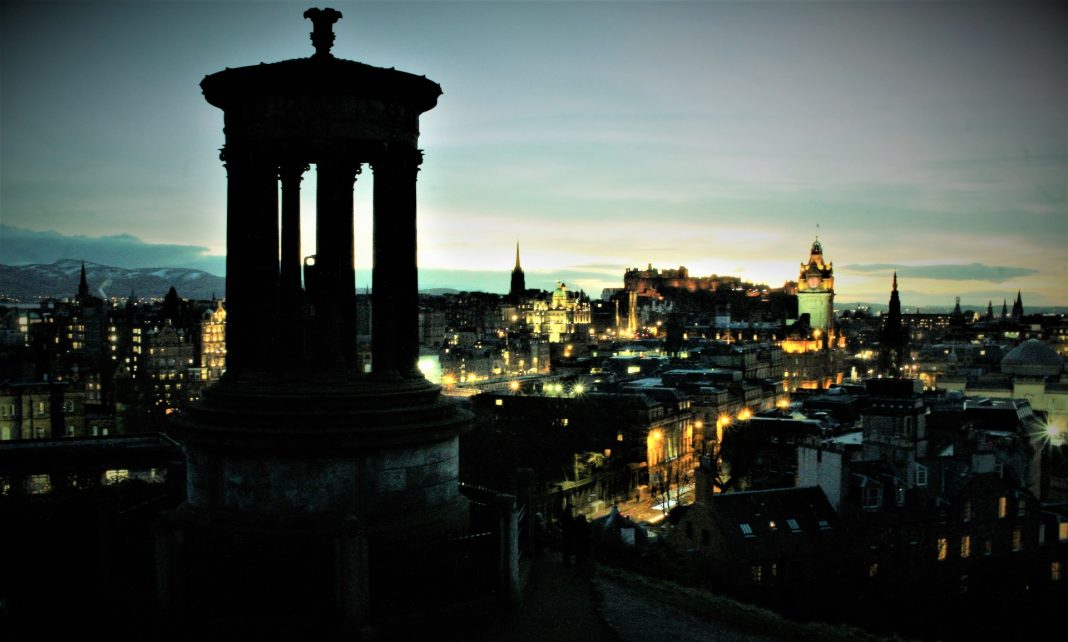 THE Royal Institute of Chartered Surveyors (RICS) has urged the Scottish Government to re-examine commercial property use classes to aid flexibility of use going forward.
The request follows RICS' 2020 commercial market survey, which the body said points towards deterioration in market sentiment in Scotland, particularly in retail.
RICS said that it was worth nothing that social distancing measures were 'ramped up significantly' in the middle of the survey collection window. The body said that it appeared to be a promising start to the year for the commercial market, but the pandemic and forced business closures have now 'severely' restricted activity and will continue to 'weigh heavily' on the outlook over the coming months.
Overall, occupier demand in the past quarter in Scotland has seen a decline at the headline level with a net balance of -17%. The sector indicators returned net balances of -73% for retail, +9% for offices and +13% for industrial.
The body added that, 'unsurprisingly' alongside the overall fall in demand, the availability of commercial property and inducements to take space both increased.
Against this backdrop, near term expectations for rent fell, with 24% more respondents in Scotland predicting a fall rather than a rise in rents.  This however is markedly different cross sector, with retail seeing the largest fall.  The sector figures see a net balance of 88% predicting a fall in Scottish retail rents. Rents across the industrial and office sectors are more resilient, with a flat near term assessment from contributors for industrial and a modest increase for office.
RICS added that the picture looks unlikely to pick up over the next 12 months, with predictions for rent negative overall. However, they anticipate retail rents in Scotland to fall by a net balance of 89% of respondents, with 12-month rental expectations for office and industrial more resilient.
On the investment side of the market, overall enquires in Scotland continued to slip, with 9% more respondents pointing to falling investment demand.  Capital value expectations for the coming three months also fell from a headline net balance of -6% in Q4 to -30% in the latest figures. When broken down, expectations are negative across all sectors, with the net balance standing at -6% for offices, -9% for industrial and -76% for retail values.
When viewed at the twelve-month horizon however, prime industrial and office values in Scotland are still expected to post modest capital value growth.
David Castles from Ian Philp Glasgow Ltd, said, "It's very difficult to predict the market over the next calendar year. Markets may experience some kind of bounce back once trading restrictions are lifted but it may take some time for companies to remobilise and in the short term the liquidity of businesses is a concern even with government assistance."
Simon Rubinsohn, RICS chief economist, commented, "The seismic nature of what is currently taking place in the commercial property sector should not be underestimated. Structural changes already underway particularly around ecommerce will be exacerbated, hitting the high street hard. But alongside this, the inevitable rise in agile working as businesses seek to build resilience against future pandemics will undoubtedly lead to a reassessment of demand for office space.
"Against this backdrop, it is critical that the government engages with the industry to build a collaborative approach to addressing the challenges and help to facilitate the transformation of the commercial property estate to something that better reflects the needs of a twenty-first century economy and also the continuing shortfall of good quality housing across all tenures."
Tony Mulhall, associate director, planning & development, added, "In the light of current events, there is even more of a need to rethink commercial property use-class regulation, which was produced in response to more static conditions, and make the case for greater flexibility.
"However, it is critical to ensure that this change is supported by the application of proper design and construction standards to ensure the end product, be it retail, office, residential or any other segment of the market is truly fit for purpose."