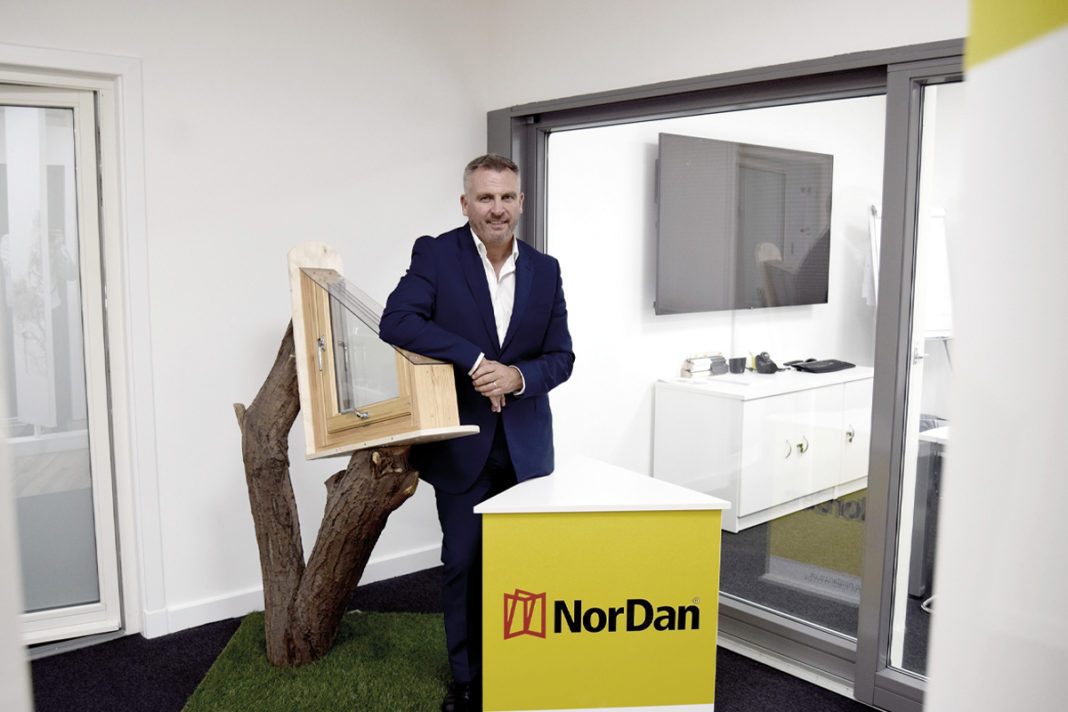 NORDAN UK MD Alex Brown has outlined how the firm's recent acquisition of Dublin-based subsidiary NorDan Vindeur has opened up new opportunities for the doors and windows manufacturer.
The NorDan Group acquired 100% of shares in the business. Alex Brown said, "I am looking forward to the changes that will be brought about by this expansion and the opportunities it will present for collaboration between us and our Irish neighbours."
NorDan Vinduer Ltd has been selling and installing NorDan products in the Irish market since the early 2000s. With Ireland now generating some of the highest economic and population growth in Europe, NorDan said there is a high demand for housing and construction, which presents opportunities.
"At NorDan UK, we've recently experienced significant growth of our own in key markets in both Scotland and England, driven by the combination of loyal customers and exciting new developments," Alex Brown added. "I believe this new investment in the Irish base of NorDan Vinduer will open many avenues for the organisation as a whole and be of great benefit to all members of the NorDan family."