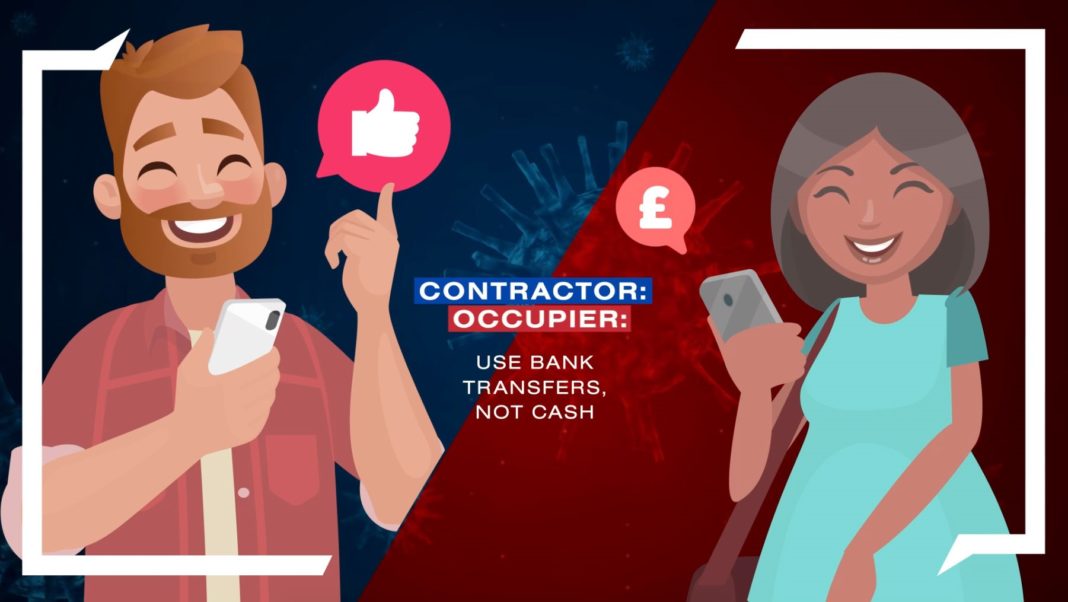 THE Construction Industry Coronavirus (CICV) Forum has produced a new animation intended to offer guidance to contractors and occupiers undertaking emergency domestic work.
The short film outlines the precautions and 'operate-at-distance' policies which the Forum has advised to provide protection for both parties from potential Covid-19 transmission.
Entitled In This Together, the film is being rolled out in the wake of Scottish Government instruction for all non-essential work to cease, to provide parameters for essential emergencies which may arise.
Anne Vessey, head of marketing and communications at the Electrical Distributors' Association (EDA) and head of the CICV Forum communications sub-group said, "It has become very clear that we will only beat this devastating virus by co-operating, and the different members of the Forum have come together in a remarkable way to support a sector which itself supports so many different trades and skills.
"This short film explains how we can all reduce risk of coronavirus exposure when necessary emergency work or repairs have to be carried out in the confined spaces of the domestic environment."
The animation advises that contractors:
Use the CICV Forum template to communicate and plan work
Check that no one in the work site has symptoms, and assure that contractors have no symptoms
Stand two metres apart and don't shake hands
Wash hands during and after work, using their own towel
Wipe down all tools and instruments.
Ms Vessey said the film also emphasised how homeowners can also play their part by:
Opening doors and windows and staying in a separate room
Signing work off electronically
Using bank transfers, not cash, for payments.
The Forum now has 16 members, including the electrical contractors' trade association SELECT, the Civil Engineering Contractors Association (Scotland), the Lift and Escalator Industry Association, the Building Engineering Services Association (BESA) Scotland, the Scottish Building Federation, the Federation of Master Builders, the Scaffolding Association, the Electrical Distributors' Association, the Builders Merchants Federation, the Royal Institution of Chartered Surveyors, the Royal Incorporation of Architects in Scotland, the British Constructional Steelwork Association, SNIPEF, the National Federation of Roofing Contractors, the Stone Federation (GB), the EDA and the Scottish Contractors Group.