By Craig Quirie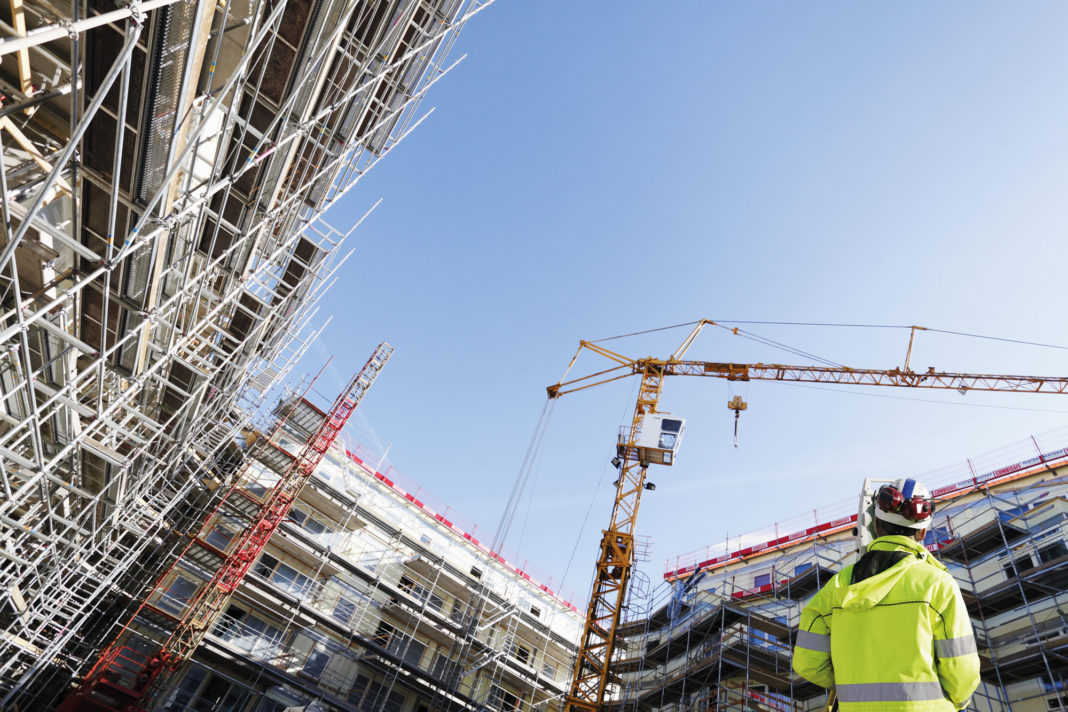 A Scottish MP at the forefront of the campaign to change the practice of cash retentions in the construction industry has revealed his frustration following a debate on the matter at Westminster.
Alan Brown, an SNP MP for Kilmarnock and Loudoun, initiated the discussion in the House of Commons in the hope of bringing about a safer and fairer system of handling cash retentions.
The current practice sees main contractors withhold an amount from a subcontractor until it is fully established that no defects have arisen from their work. This, however, can bring about problems due to it being in the main contractor's control when, and if, the money is paid.
Mr Brown had hoped the recent debate would bring about a system similar to that of a tenants deposit scheme, whereby the cash retained would be ring-fenced in an account not accessible to either side – thus mitigating the threat of the monies being lost through the financial collapse of a firm, while also ensuring there is no benefit to contractors withholding payments.
However, construction minister, Nadhim Zahawi, ruled at the debate that it would be 'premature' to commit to any of the suggested alternatives to the current cash retention system.
Speaking to Project Scotland, Mr Brown said it was 'crazy' and 'almost obtuse' that the UK Government had not yet altered the system.
He said, "I think if anyone was watching the debate, they'd have seen how genuinely frustrated I was. It wasn't just me; I think some of the other MPs in at that time felt the same."
Mr Brown added that he felt the debate 'fell down' when it came to ministerial response and highlighted the impact of the Carillion collapse as one example where a huge amount of cash retention monies was lost.
"For a government supposed to be looking after small businesses, it's very strange that they're seemingly not willing to take action, and even worse not only did he (Nadhim Zahawi) say it was too premature, he would not commit to any timescales whatsoever for what the Government's programme and planning in this area is going to be, so that just left everything kind of unknown."
Mr Brown hopes the Scottish Government's ongoing consultation on the introduction of a cash retention protection scheme will eventually force the UK Government into action, should a system be introduced in Scotland. In the meantime, he insists he will not back down from his pursuit for change.
"Where do we go from here? It's going to be working with industry bodies to try and challenge the Government further, to submit more written questions, perhaps another debate, certainly look at ways to bring a private members bill – that might not be me, that might be somebody else.
"I'm also on the BEIS Select Committee, so I've made a suggestion that this is an issue that the committee could look at – but, obviously, whether the committee agrees to that remains to be seen. It's certainly a suggestion I've made and will look to follow up."
The Kilmarnock and Loudoun MP revealed the strain caused by payment issues on workers is a major driving force behind the campaign for change. In the debate, Mr Brown raised figures from the Building Engineering Services Association and the Electrical Contractors' Association showing nine out of ten business owners surveyed in the UK construction industry suffer from a range of mental health issues due to payment issues, and that 80% say they feel stressed because of late or unfair payments.
"There's a cash impact, there's a working impact and clearly there's an impact on mental health. You can see people off their work, they suffer in terms of life, it can affect their family. So why do we want to keep a system that is exacerbating these problems?"
Mr Brown conceded it would be 'optimistic' to say changes to the system could be brought about in the next couple of years. He did, however, say that with the right level of pressure and engagement, that, 'at the very least', it could be achievable within the lifetime of the current parliamentary session.