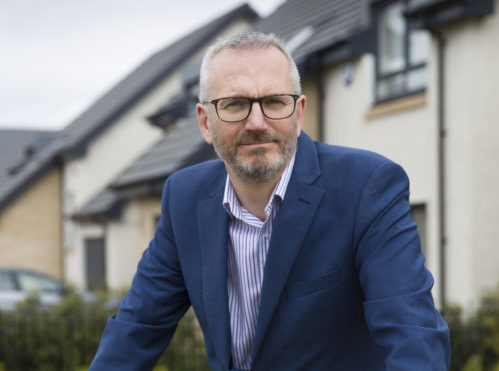 SPRINGFIELD Properties has announced it has agreed an additional £18 million, 12–month loan facility with Bank of Scotland, increasing the total credit facility to £85 million.
The housebuilder revealed the term loan has been agreed on similar terms to the existing credit facility, adding that financial modelling has demonstrated to the board that this additional support gives Springfield 'sufficient headroom', should it be necessary, to withstand 'even the most unlikely event' of a 12–month shutdown. 
Springfield has taken a number of actions to preserve its cash position during the Covid-19 lockdown period. These include cancellation of the interim dividend, furloughing over 90% of the group's workforce, and directors agreeing to a voluntary 50% reduction in base salary until further notice, with 30% deferred and 20% forgone. All senior managers still working have agreed to a 20% voluntary reduction in base salary over the same period. 
Additional measures to reduce monthly running costs include the delay or cancellation of future land purchases, postponement of office rental and financial lease payments, and curtailment of all non-essential spend. 
Innes Smith, CEO of Springfield said, "Throughout the Covid-19 pandemic our first priority has always been the Health and Safety of our workforce and the wider community and I am proud of the response of our employees to the crisis. Thanks to their support for our actions, the enhanced facility from the Bank of Scotland puts us in a strong financial position for the time when it is safe, once again, to resume business. 
"We are also working to maintain strength in our supply chain, hence our commitment to paying all of our contractors and sub-contractors in full and with minimum delay. While the impact of the disruption is still unknown, Scotland will continue to need more good quality housing to address its housing shortage and I believe that Springfield is in a very strong position to meet this demand once our business can restart."