Craig Quirie speaks to Dr Craig Kennedy about the importance of preserving windows of historical significance rather than simply replacing them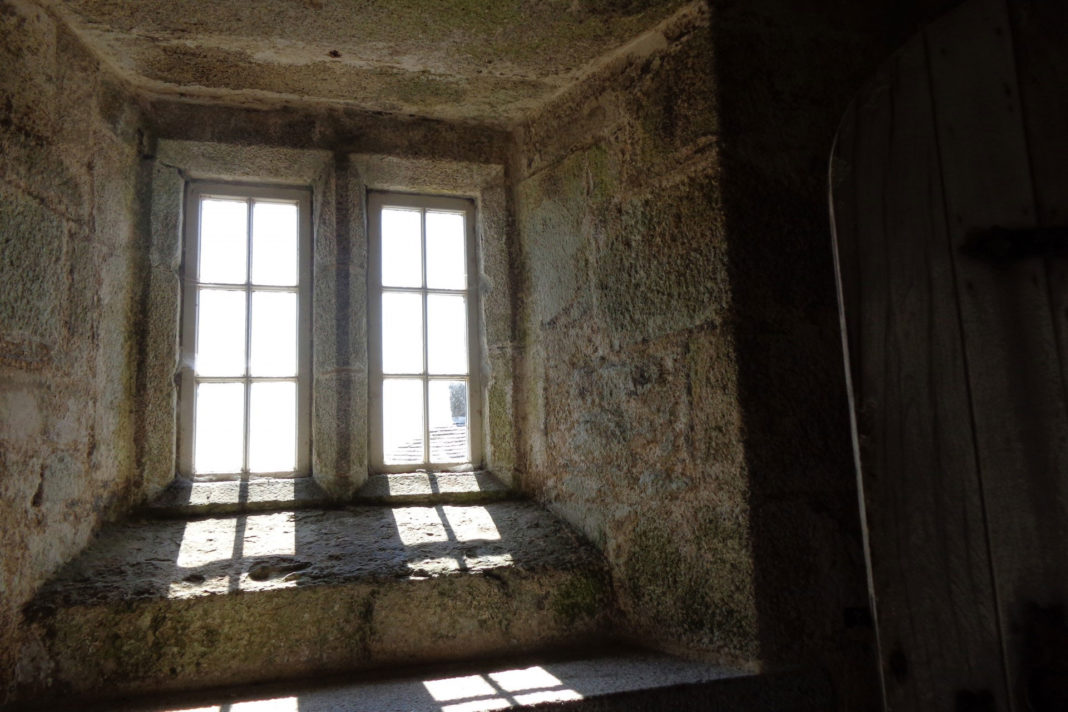 A computer system developed by specialists at Heriot-Watt University has found that local authorities in Scotland accept more planning applications to replace windows in listed buildings than in unlisted ones.
Speaking to Project Scotland, Dr Craig Kennedy of the university's institute for sustainable building design, told of his surprise at the findings and the importance of maintaining historic windows in any form of building.
"Historic windows offer benefits that new windows can't in a number of ways," he explained. "One of the ways is that they're part of the historic fabric of the building – so the glass itself can have information about past technology and ways of working. If you look at an old crown glass window, you can see little curvatures from when it was made. So, it is part of the history of the building.
"The other thing I would ask is, do you think replacing a 200-year-old window with a plastic window is environmentally suitable in this day and age? PVC has a shelf life of about 20-25 years and eventually it'll warp, and it has to be disposed of."
Dr Kennedy continued by explaining that historic glass is capable of 'shimmering' in sunlight, due to being manufactured before modern techniques managed to create the 'perfect' glass without the imperfections that the academic says gives historic buildings character.
"I don't believe windows get the same treatment as other historic building components. You wouldn't replace some stone, a timber beam or a slate roof as easily as you can a window," he added.
The senior university lecturer said that organisations such as Historic Environment Scotland, local authorities, city heritage trusts and manufacturers of window repair technologies should be putting the message out that historic windows do not need to be replaced and can be made more energy efficient through repairs.
"The one thing PVC manufacturers are really good at is marketing. But companies that make secondary glazing for windows and film, they don't advertise very well – they're a bit too niche. I think the biggest issue is if someone gets their hands on a historic building and the windows are not in good condition, they automatically think 'replace' – they don't know that there are alternative things out there that can keep the window, keep it in good condition and improve the energy efficiency of the building at the same time. So, a lot of it comes down to informing people about what's available."
In light of the 'major threat to our heritage' from the loss of traditional windows, Historic England released information in 2017 on the means in which the building components can be repaired.
In the report, the public body detailed the importance of retaining historic glass in windows. When repairing the frame of the window, at times, the glass will need to be removed. Historic England recommends using solvent (non-caustic) paint strippers to soften the putty of windows in order to allow the glass to be removed unscathed.
The report continues by listing the ways in which historic windows can be made more energy efficient through draught-proofing. One system for timber sash windows sees existing staff and parting beads be replaced with modern equivalents that incorporate brush seals of woven polypropylene pile. Other specialists offer to rout out slots in the sides of frames to receive push fit, flexible Z and V strips which are concealed when the window is closed.
Compression strips such as self-adhesive strips of rubber (EDPM) can also be used to fill gaps on frames to ensure no draughts get through. V-shaped silicone can act as a means of bridging greater gap sizes – with silicone said to be overtaking rubber in terms of this use, due to its availability in a range of colours.
With such techniques and materials available to save historic windows, Dr Kennedy said it is imperative that applications to replace them are handled in a more careful manner. During their research into the replacements, the lecturer interviewed various planning officers across councils in Scotland.
"We interviewed planning officers to try and find out what was underlying these figures because the thing that caught my eye was, it was purely arbitrary, from 2005 to 2015. From 2010 onwards, the approval rate went up quite a bit across the board – every council had this. When we were interviewing people from councils, essentially, they were saying in part it was because of austerity."
Dr Kennedy suggested the loss of conservation officers means that when applications come in about a historic or listed building, the expertise inside the council is perhaps not as it once was or there could be fewer people dealing with a bigger caseload. He continued by telling how Falkirk had 'over 200' decisions listed on their website, with many being duplicates. Upon talking to the council's planning officers, Dr Kennedy said that they had no idea such duplication existed on the website.
The computer system developed by Heriot-Watt University means such decisions can easily be filtered and duplicates detected. Although it will not programme council websites for the local authorities, Dr Kennedy hopes that it will allow for them to be aware of the number of applications being accepted to replace historic windows and thus create a perspective when running the rule over such applications.