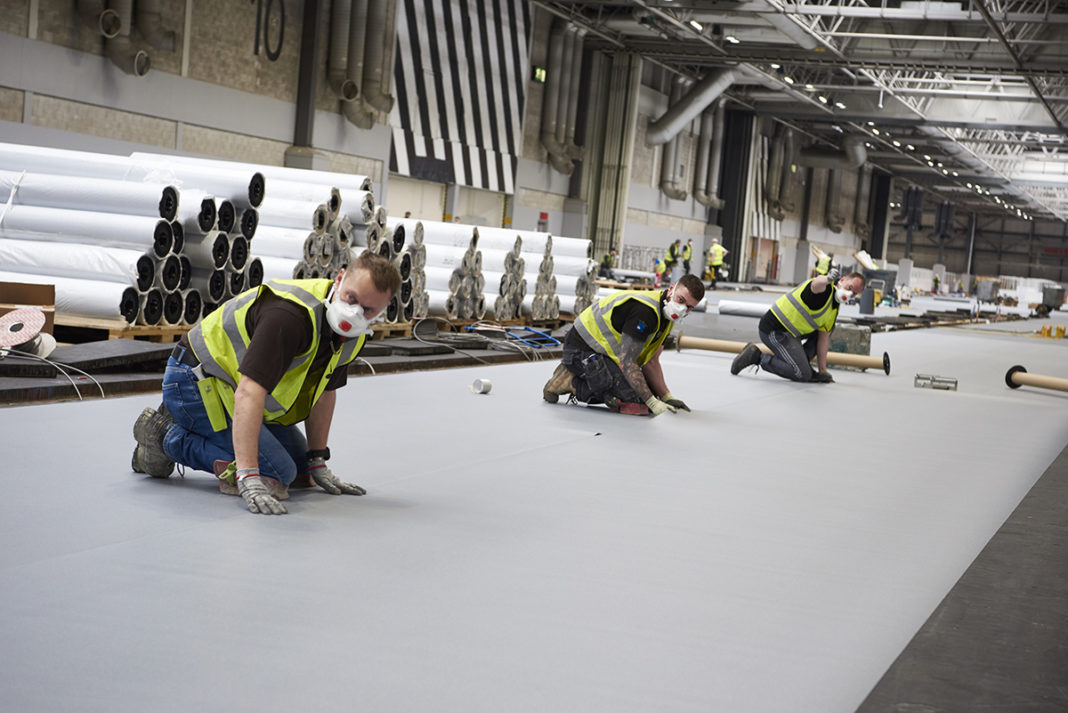 INTERSERVE Group Limited has confirmed it will complete the new Nightingale Hospital Birmingham to treat Covid-19 patients on Friday.
The initial phase of the development will have capacity for 800 patients as of this weekend, with the site poised to eventually accommodate up to another 4,000 patient beds.
Interserve revealed it delivered the first phase of the NHS facility in an 'intense' building project with more than 400 employees and contractors working on site 24 hours a day for the past seven days. This was achieved in line with the social distancing guidelines set out by the UK Government.
Interserve has been supported on the project by 60 Gurkhas, who are providing labour and distribution delivery, as well as helping to put the beds in place.
The new hospital is the second of several under development in the UK, with others under construction in Glasgow and Manchester.
Paul Gandy, MD of Interserve Construction said, "The NHS Nightingale Birmingham has been built at a remarkable pace and with huge discipline. Our 400 employees and contractors have worked over 40,000 hours since Saturday to build this hospital, employing great logistics and project management skills. The NHS Nightingale Birmingham shows what can be achieved when people come together across the construction sector to protect the NHS and save lives.
"As the principal contractor working with UHB, our key supply chain partners and the NEC, our people have been working on site 24 hours a day to create this lifesaving medical facility."