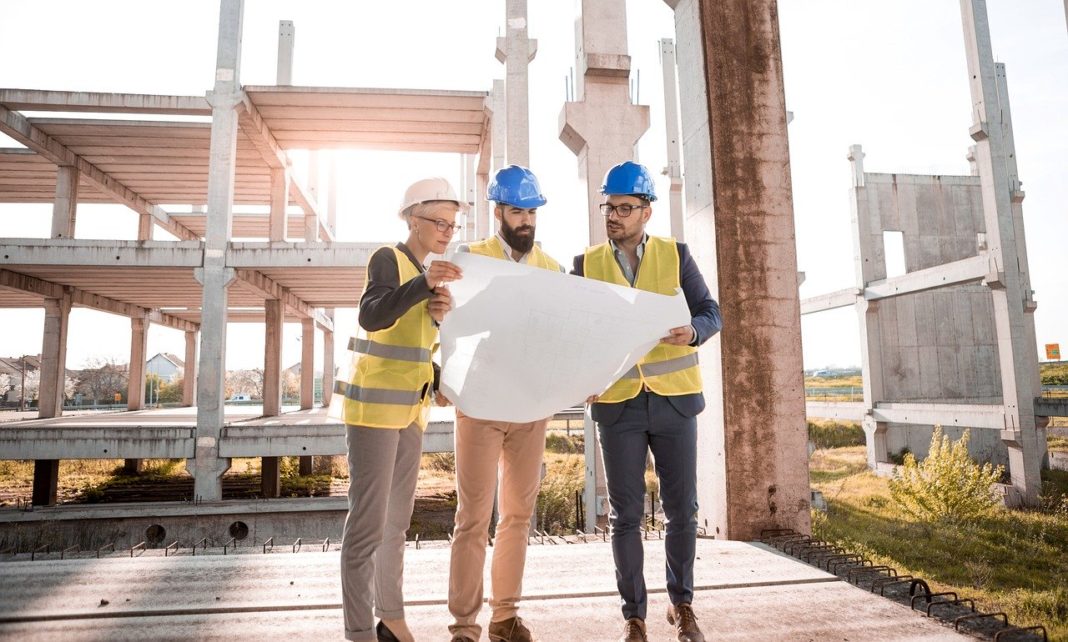 THE construction industry has reacted with trademark determination and resilience in the face of the Covid-19 outbreak.
With most non-essential sites closing – at least temporarily – a whole myriad of challenges have emerged, from managing cash flow and preserving vital apprenticeships to securing sites and supporting employees who are anxious about what the future may hold.
The sector has, on the whole, taken a collaborative approach to the unprecedented situation. Within days of the crisis, no fewer than 16 leading trade bodies had teamed up to recommend a range of measures to the Scottish Government to help protect jobs and businesses, as well as seek to bring clarity to issues that had been shrouded in uncertainty.
Calling themselves the Construction Industry Coronavirus (CICV) Forum, members include CECA Scotland, the Scottish Building Federation, the Federation of Master Builders, RICS, NFRC and SELECT.  The forum has set up two working groups to deal with employment issues, as well as a commercial group. The forum has advised members to follow First Minister Nicola Sturgeon's advice about closing non-essential sites following concerns around 'conflicting' messages from the UK Government.
SELECT MD Alan Wilson represented the forum in a meeting with Scotland's economy secretary Fiona Hyslop, during which he pressed for greater clarity on how the current working practices will affect tradespeople across Scotland.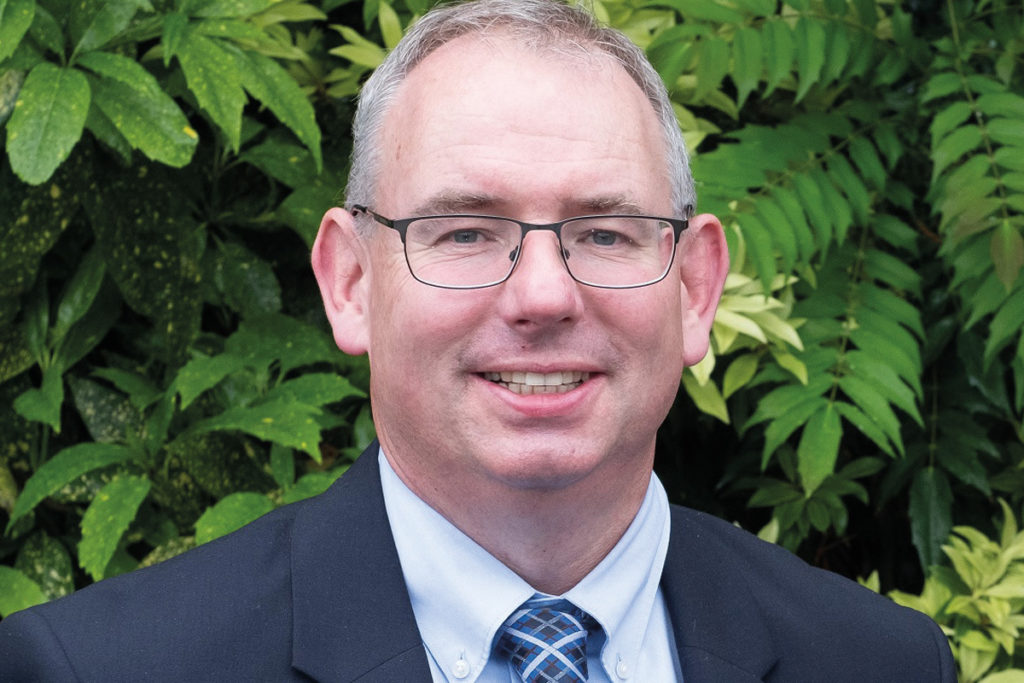 In the early stages, CICV urged the Scottish Government to suspend the use of open tenders; ask public sector clients to provide clarity on contracts and the position regarding delays; and use the Quick Quote method of tendering where possible.
The Construction Industry Training Board (CITB) has also been proactive in trying to find solutions to ease the short-term pressure on businesses. The organisation has suspended the issue of its levy bills, due for payment in 2020, for at least three months. CITB said the bills will subsequently be issued for the full year, but that the delay will provide 'immediate financial relief' to employers. CITB also announced it is making available advanced payment of apprenticeship attendance grants for second and third year apprentices, in a move designed to help keep skills within the industry. The payments will be available from April 6 for apprentices already subject to CITB grant support and who are currently in the second or third year of their apprenticeship for the remainder of the year.
Sticking with the collaboration theme, Lisa Cattanach, chair of the Scottish Building Contracts Committee, has urged the industry to work together to help ensure businesses survive and can continue to provide the necessary services once things return to normal. "Our sector is notorious for being contentious but this is not the time for such an approach," she said. "We have to be conscious of our individual actions throughout the supply chain to ensure that no-one feels pressured to continue working contrary to the government advice. If we act ethically and fairly, and work together in these trying times, more businesses should be able to cope with the pressures and enable our industry to navigate its way through the current situation."
The Lighthouse Construction Industry Charity sought to reassure people its 24/7 helpline and app are still operational to support construction families in crisis. Anyone impacted by the current situation can get in touch to seek support. Helpline packs can also still be ordered and are being dispatched as a 'matter of urgency'.
The Building Engineering Services Association (BESA) has been hosting daily Covid-19 update webinars to reinforce the message that building services specialists are carrying out crucial work to support essential services. Online attendance grew throughout the first week of the webinars, resulting in the organisation confirming it was hoping to extend the platform so more delegates can sign up. Topics have ranged from analysis of the economic impact of the outbreak from the Construction Products Association to a presentation on the direct technical response to the airborne threat posed by the virus from BESA's health & wellbeing in buildings group.
To help stay connected and maintain fitness, the Chartered Institute of Building (CIOB) has set up a 'virtual fitness club' for members and staff. The network is being hosted through Strava, the social fitness app which tracks walking, running, cycling and other fitness activity. The resource can be accessed for free through the Strava website or mobile app.
Meanwhile, a construction law specialist has recommended Scottish construction firms use the upcoming period of 'downtime' to review contracts for future use. Ross Taylor, partner and construction law specialist at Wright, Johnston and Mackenzie LLP, has outlined some guidelines for those working in the construction industry to help deal with the impact of Covid-19. "For anyone in the construction sector right now, it's vital to think about what you can do to improve your current position," he explained. "What contract provisions are there, express or implied, that might give you an anchor in the current storms? Have you been paid all that you are due, or given contractual notices for non-payment? Do you have reason to send out suspension notices? It may be important to your cash flow to maximise every opportunity in your current contracts. 
"It's also important to review your existing relationships. Are you getting a fair deal? Where do the risks lie in each of your contracts and what can you do to mitigate these? Can you take the opportunity to re-negotiate?"
With a huge number of employees working from home, Perthshire-based JML Garden Rooms has offered advice in the form of top tips for those having to adjust to unfamiliar working patterns. These include getting dressed (to help maintain a sense of routine), keeping active, taking proper breaks, and assigning a separate workspace.
John Langley, director of JML Garden Rooms said, "With the increase in people working from home and high demand for additional living space, we're seeing a significant rise in demand for our garden rooms, office pods and garden annexes, particularly as people look to a future that may involve educating children in the home environment or a significant change to working patterns.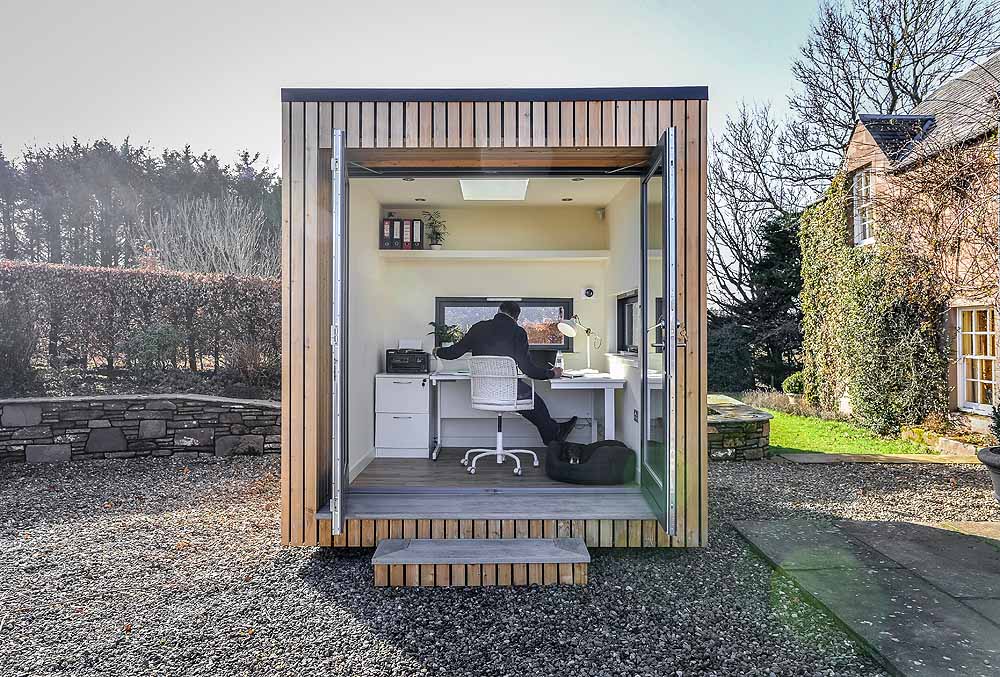 "Given the current climate, we're seeing more and more businesses looking to extend their home working policies as they recognise that this might not just be a short-term shift in the UK's ways of working. We're working hard to support people as they establish new, more efficient and more productive systems through which to establish a work-life balance fit for the future, whatever that may hold."
Glasgow-based Spectrum Properties has offered a lifeline to businesses that have been forced to shut its doors. The firm announced it is offering free storage in its two main facilities for those companies. Spectrum and sister company Aabsolute Storage opted to make its storage rooms available to stressed businesses to help them through the crisis.
Director William Roddie said, "As the effects of coronavirus worsen by the day, it is clear that we are all in this together. This offer is simply meant to give a helping hand to businesses which have been summarily shut down. I would really like to give some support to people in my local area. There is no geographical restriction but, for simple logistical reasons, it is likely to be more attractive for people in Glasgow and the surrounding areas."
The Royal Town Planning Institute (RTPI) has announced that staff have been given the option of reducing their working hours by 30% with no financial penalty. In an email to employees, RTPI chief executive Victoria Hills said she was introducing the measures to safeguard the mental health of all staff in 'these exceptional times'. The situation will be reviewed after the Easter break.
Ms Hills said, "Many of our staff have caring responsibilities or may be volunteering to help others during the government lockdown period and we want to support them as much as we can. Given the extraordinary demands many of us find ourselves in during the government lockdown period, some of our valued colleagues are finding the working conditions at home quite challenging.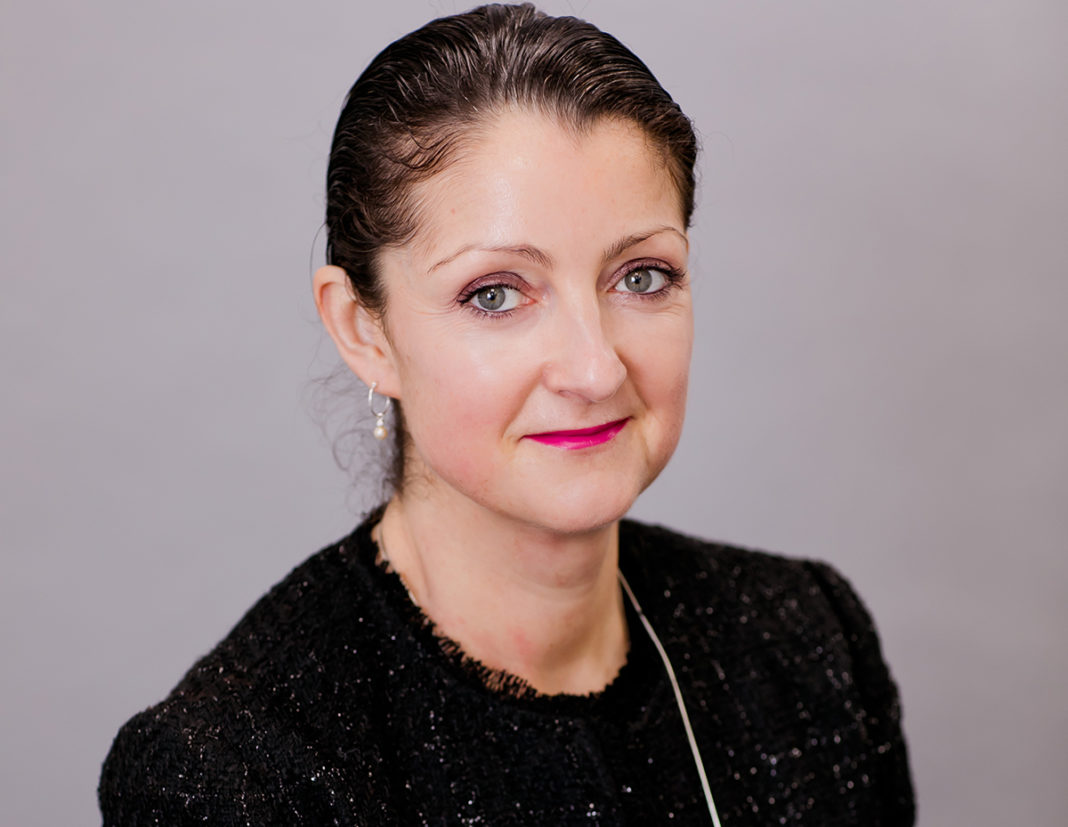 "It is vital that we can collectively emerge from this period fit and well both emotionally and physically, which is why we have decided to allow staff to reduce their working hours by up to 30% without changing their terms and conditions of employment in any way."