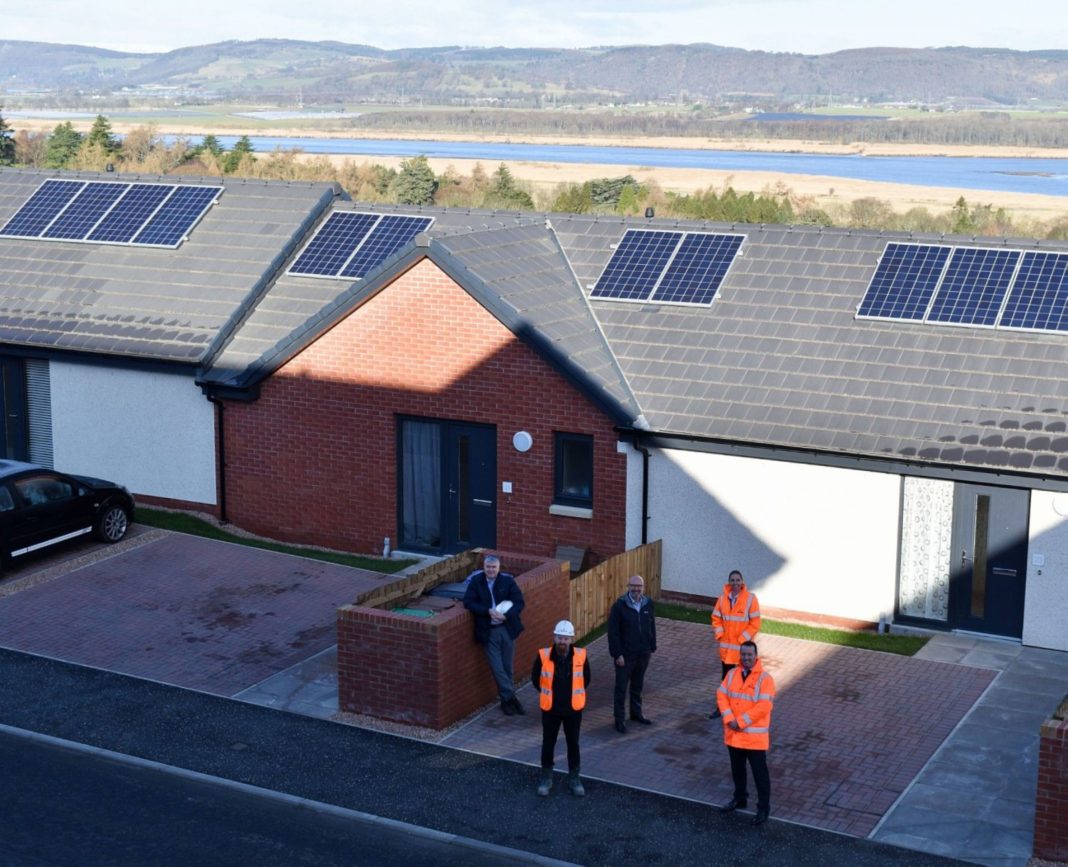 A £5.4 million affordable homes project has been completed in the Newburgh area of Fife.
40 properties have been built at Banklands by Robertson Partnership Homes. The development forms part of Kingdom Housing Association's five-year programme to deliver 2,500 new homes across Fife, Clackmannanshire, Falkirk and Perth & Kinross.
The new homes comprise a mix of flats and houses and have been described as 'carefully designed to fit seamlessly into the surrounding area'. The development has been created with the needs of the local community in mind following consultations with Kingdom's tenant liaison group.
James Freel, MD of Robertson Partnership Homes said, "High quality affordable housing has a huge role to play in addressing some of the most important societal challenges of our time, including homelessness and poverty, so we're extremely proud to have completed the new community at Banklands. The new homes are built to last and meet the specific needs of residents to ensure that we're delivering long-term solutions that help the region thrive."
Bill Banks, Kingdom Group chief executive added, "Banklands is Kingdom's fourth housing project in Newburgh, where we've had a presence since 1990. Robertson Partnership Homes has built high-quality, highly efficient properties for us which have amazing views over the River Tay and across to Perthshire and I'm certain these homes will be very popular with tenants as we bring even more affordable housing to the area."
Community benefits delivered during the project included three work experience weeks and six employment opportunities, including two apprenticeships. £10,000 was also donated by Robertson Partnership Homes to fund the upgrade of a local play park.