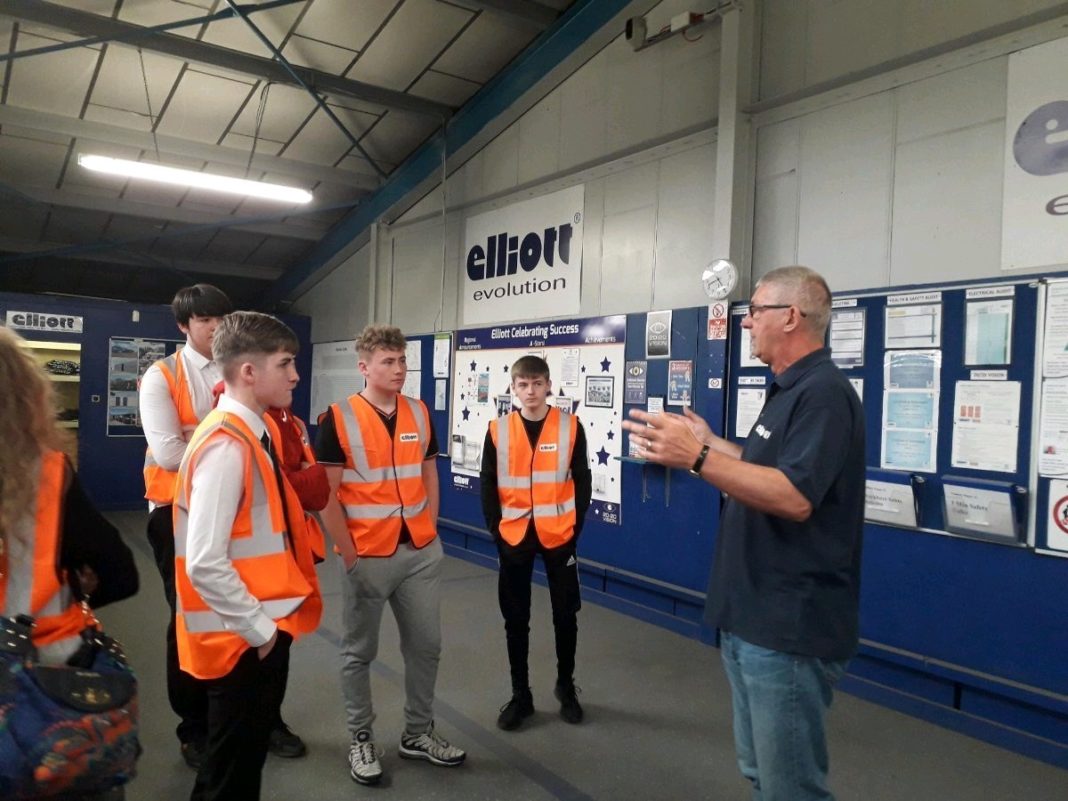 A Scottish modular building supplier has achieved Investors in Young People Gold accreditation.
Elliott, which has branches in Falkirk, Livingston, and Inverurie, earned the accolade by working across Scotland with apprentices, HR, local schools and key building partner Robertson Construction.
The firm set out to achieve the accreditation in January 2018. The award recognises organisations that help young people gain employability skills, prepare for future employment and receive career information to assist their long-term ambitions.
Catherine McFadzean, regional key account manager for Elliott in Falkirk said, "This award means so much to our staff across Scotland who work tirelessly to open doors for hundreds of young people. Central to us achieving, it was our work with local communities and schools such as the Inverurie Academy and the ability to break down many of the barriers faced by those starting their career within the construction sector.
"The future of our workforce and business growth in Scotland hinges on us investing the time in young people now to develop their skills, build their CVs and give them a seamless transition into the industry."