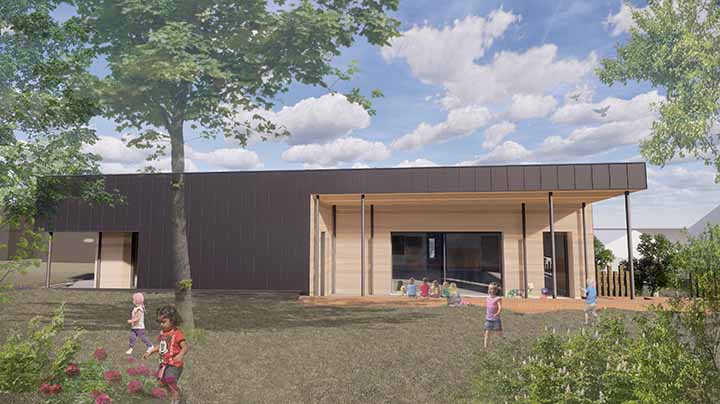 SCOTLAND'S first public passivhaus nursery has moved a step closer after contract close on the project was achieved.
The facility will be built in Blackridge, West Lothian. Work can start later this month, with the new centre for early learning and childcare set to open in October this year.
The £1.9 million project is being delivered by hub South East in partnership with West Lothian Council. Morrison Construction has been appointed main contractor, echoing the partnership that delivered the award-winning West Calder High School.
Once complete, the nursery at Blackridge Primary School will be the first public non-domestic building designed and constructed to Passivhaus standards in Scotland.
Roddy Clark, hub South East's operation's director said, "A great deal of work has gone into the development and design of this innovative project, so reaching contract close is a significant milestone in making this nursery for Blackridge a reality. We're particularly proud to be delivering the country's first public Passivhaus nursery. This is an exciting project in partnership with West Lothian Council and we look forward to assisting our client to meet progressive Scottish Government environmental targets, as well as helping influence next generation design proposals for Scotland's learning estate."
Eddie Robertson, MD for Morrison Construction Central added, "Our team is excited by the opportunity to work on what will be a real pathfinder project for West Lothian Council, hub South East and our business. Embracing innovation is a key part of Morrison Construction's approach as a business, and this project gives us an opportunity to put that into action and work with our stakeholders to evolve our methods of building educational facilities."