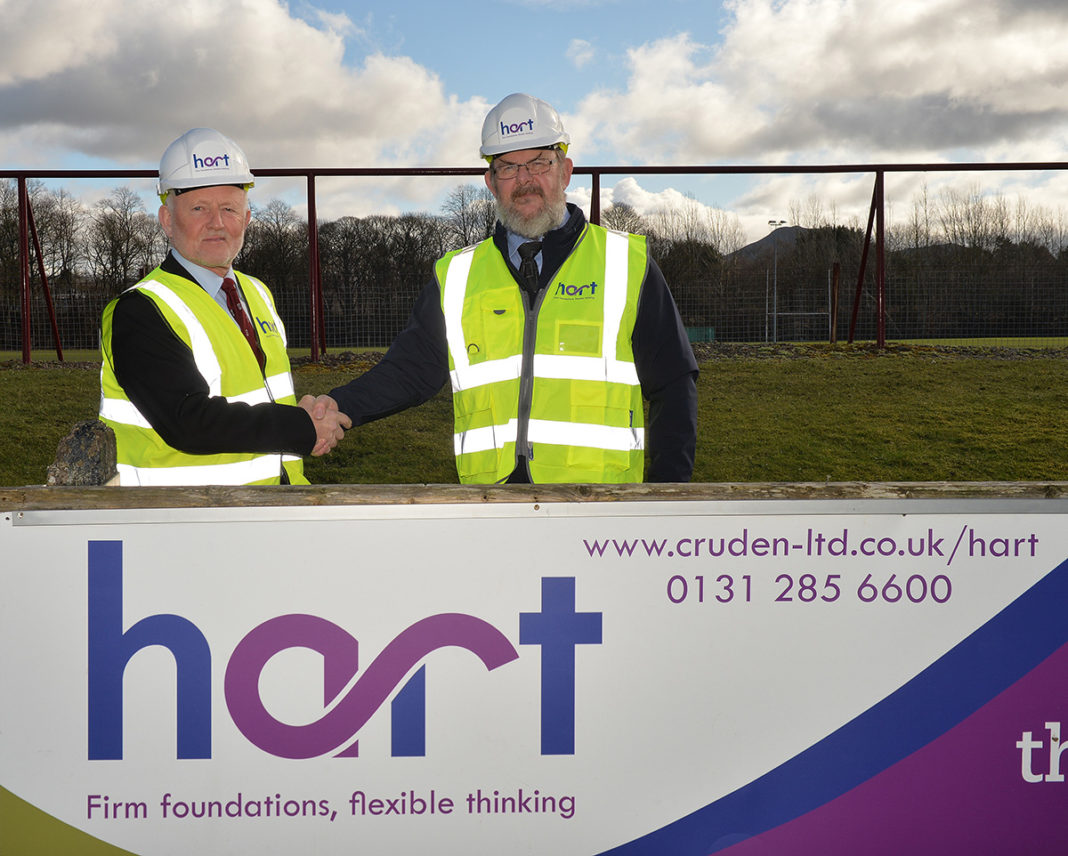 HART Builders has been confirmed as one of the major sponsors for Maroon'd at Gala, a sports and music festival taking place at Netherdale, Galashiels on April 18.
Showcasing rugby at every level from primary school age upwards, the event will bring together players from across Scotland in addition to Newcastle and Gosforth.
Taking place alongside football and running events and culminating in the final of the famous Gala 7s, it will be an inclusive celebration of sport featuring over 1,200 participants.
Hart Builders deliver construction projects throughout the central belt, Lothians, Fife and currently have multiple sites across the Borders, including two in Galashiels. The Hart team has been involved in a local schools engagement project which resulted in the mural – with artwork themed around 'why we love living in the Borders' – surrounding the town's Huddersfield Street development site.
Ian Dalgleish, Gala RFC president said, "We're delighted to have Hart Builders on board for the inaugural Maroon'd at Gala event. Already a valued sponsor of Gala RFC, we know that they're committed to supporting the local community and that's really important for us. By working together to promote the event, including engagement activities with local schools, we're confident that we can create a real buzz and make this event a success."
Duncan Scott, project manager at Hart Builders added, "As a Borders resident and proud member of Gala RFC, I am thrilled that Hart Builders is sponsoring the Maroon'd at Gala event, which promises to be a fantastic festival of sport and music for all the family to enjoy.
"Hart Builders, part of the Cruden Group, has a solid track record of delivering award-winning construction projects in the Scottish Borders. Importantly, we build sustainable communities, not just homes. As well as giving back to the local community through sponsoring this event, we will shortly have 206 much-needed new homes under construction here, providing long-term economic benefit and creating local jobs for local people which will leave a lasting legacy for years to come."