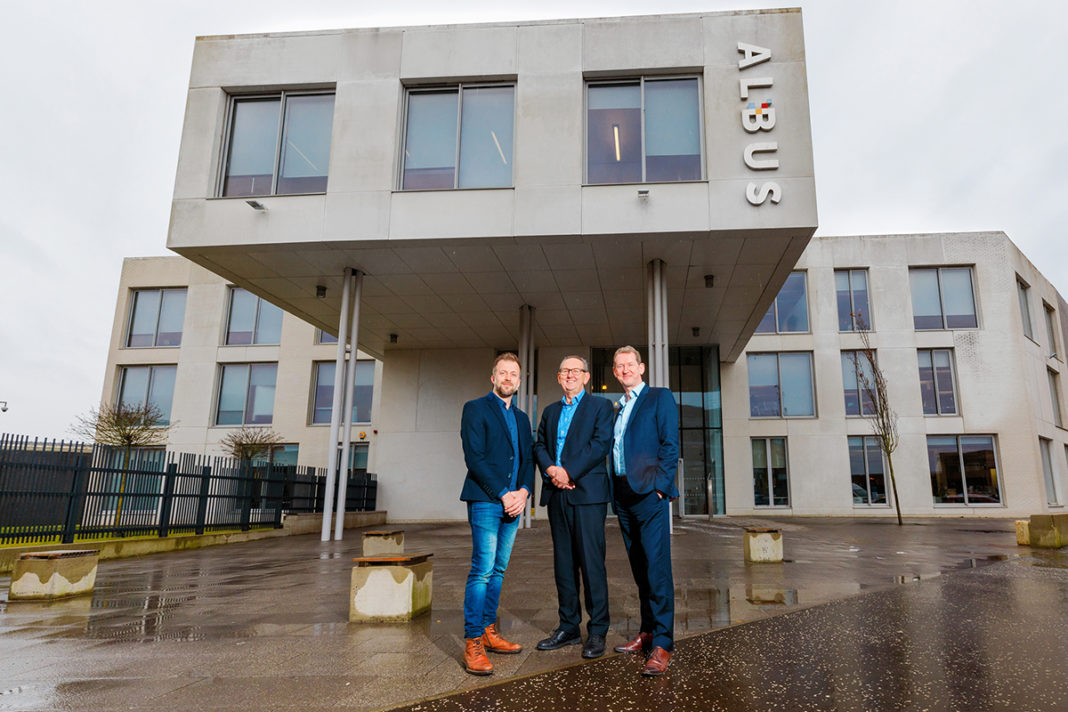 TWO firms based in Clyde Gateway's The Albus building in Glasgow's east end are set to expand.
Creative brand agency MadeBrave first set up home at the Bridgeton building five years ago. Thanks to the growth of the company, they have doubled the size of their space from 3,138 sq ft to 6,556 sq ft and have taken over an entire floor. Their new offices now have capacity for more than 50 employees.
MadeBrave worked with creative designers Storey & Co, Splintr and Bureau to develop a 'unique' space, including quiet pods, brainstorming spaces, architectural light installations, interactive displays and wigwams.
Andrew Dobbie, founder & CEO of MadeBrave said, "I'm a big believer in the idea that the space you work in has a profound effect on inspiration, creativity, and how you feel in general, so we wanted to create a new space that would reflect our culture and provide an amazing environment for our team. We've had a fantastic relationship with Clyde Gateway ever since first moving into The Albus five years ago, so we decided to take the whole floor."
Another digital technology company that is expanding at The Albus is IT solutions firm Cloud Cover IT. The business is more than doubling its space, from 2,329 sq ft to 5,467 sq ft, with plans to increase headcount from 31 to over 40 employees by the end of the year.
The Albus is also home to Peebles Media Group, publisher of Project Scotland, who occupy the ground floor.
Ian Manson, chief executive of Clyde Gateway said, "It's been a thrill to watch both MadeBrave, our first tenants at The Albus, and now Cloud Cover IT take such bold steps to successfully grow their business and expand their talent. Clyde Gateway is right at the heart of the Glasgow labour market and it's great to see that they are committed to the area and very much part of the success story of the regeneration of the east end of Glasgow as a place to live and work."