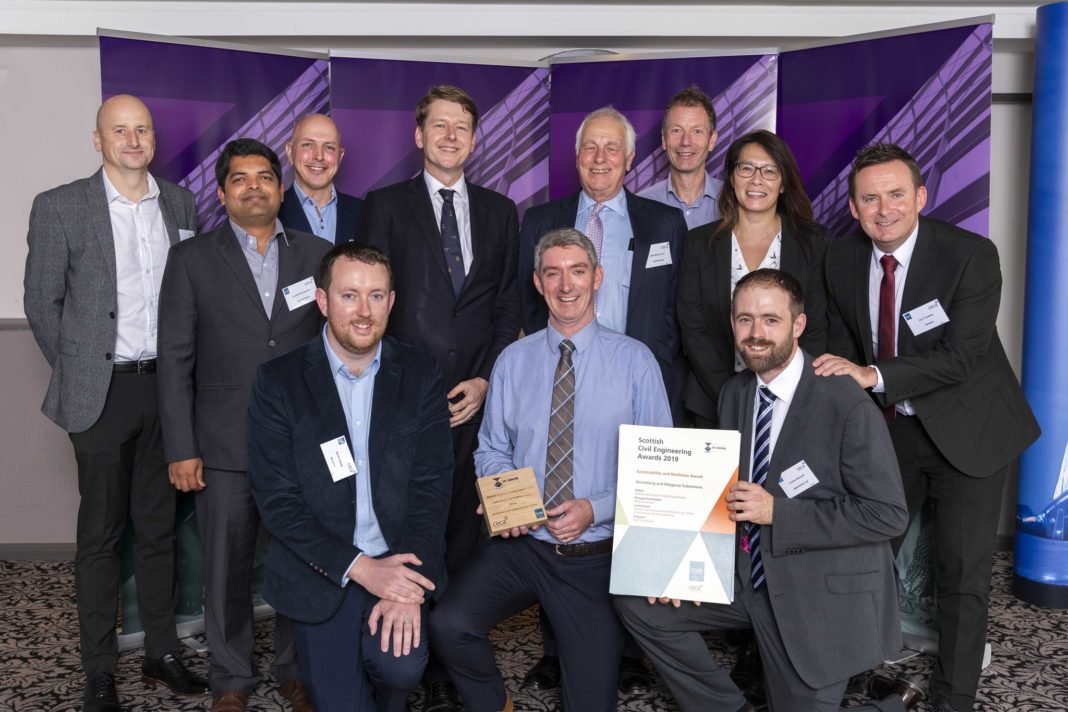 THE 2020 Scottish Civil Engineering Awards have been officially launched.
The awards, organised jointly by CECA Scotland and ICE Scotland, celebrate the nation's top civil engineering projects.  
Last year's winners included the V&A Museum of Design in Dundee, the Aberdeen Western Peripheral Route (AWPR) and the Stronelairg and Melgarve Substations project.
Construction and built environment professionals can nominate Scottish and international projects designed in Scotland and completed in 2019/2020 by 5pm on Monday April 20. Entries are welcome from projects of all sizes, with smaller schemes recognised separately to large projects. Projects with a turnover of £2 million or less can enter for free (standard entry fee is £450).
Categories include: Greatest Contribution to Scotland; Best Infrastructure Project; Innovation; Building; Sustainability and Resilience; Heritage and Restoration; and Community. 
Ainslie McLaughlin, convenor of the awards judging panel said, "The Scottish Civil Engineering Awards are a unique opportunity to showcase the success of Scotland's civil engineers and to highlight the real difference civil engineering makes to the everyday life of Scotland's citizens, enhancing well-being and the environment around us. The awards recognise projects of all sizes and entry is free for smaller projects.  Last year's event was a huge success and the panel are really looking forward to receiving this year's entries and to once again celebrating Scotland's proud engineering tradition."