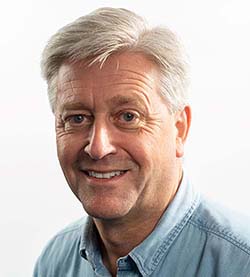 EDINBURGH-based Vert Technologies has announced it is offering free, short-term loans of compressors to Scottish businesses to help beat the downturn caused by Covid-19.
The firm has available its quiet A100 compressor, powered by its patented Conical Rotary (CR) technology.
Vert chief executive Dr Phil Harris said, "For manufacturing companies that have a reduced staff presence but need air for one or two production machines, we have a small stock of  compressors we can offer for short-term use free of charge so that pressuring a whole factory airline is not required. Every penny helps when cash flow's under pressure.
"We can also offer a short-term free loan of our quiet, portable compressors for anyone who cannot get into their place of work but are able to continue producing their goods at home with a source of compressed air.
"Our stock of compressors might be able to assist, for example, small bottling plants, gin distillers or any other companies which switch to making hand gel for vulnerable groups or are helping the effort in other ways.
"As a relatively small business we don't have huge resources to pull on, so unfortunately can only offer these to Scottish companies for now. And it will be first come first served, but please get in touch if any of these ideas could work for your business and we will give you a ring back asap."