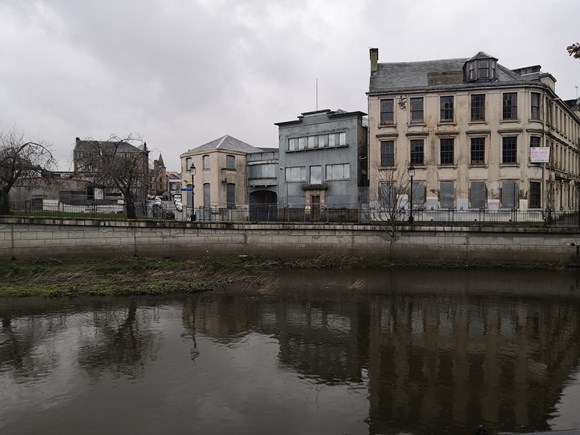 A Paisley town centre site which has been empty for a decade could be brought back into use as new flats.
Councillors will consider a proposal to sell the site to developers Nixon Blue. The former council office at Kelvin House and adjacent building on Forbes Place overlook the White Cart River but were last occupied in 2009 when social work staff moved out.
Nixon Blue already own the adjacent site – the now-demolished former Institute nightclub – and have been granted planning permission to build 36 flats and a restaurant there. The site they are now hoping to buy takes in the B-listed buildings at 16-20 Forbes Place, the old Paisley social work office at Kelvin House, and a former depot behind that.
Nixon Blue recently completed 32 new flats elsewhere in the town at Old Sneddon Street.
Councillor Cathy McEwan, convenor of the council's onfrastructure, land and environment policy board said, "Earlier this year, the council unveiled A Vision for Paisley 2030 – which imagined what the town centre could look like in a decade – and central to that was the idea of new town centre living bringing life back to Paisley by helping drive new footfall to the surrounding traders.
"The initial proposals for this site are an example of how that vision could be delivered on over the years ahead, and the various other town centre housing developments we've seen in recent years are proof Paisley is now recognised by the private sector as on the up and a great place to invest."