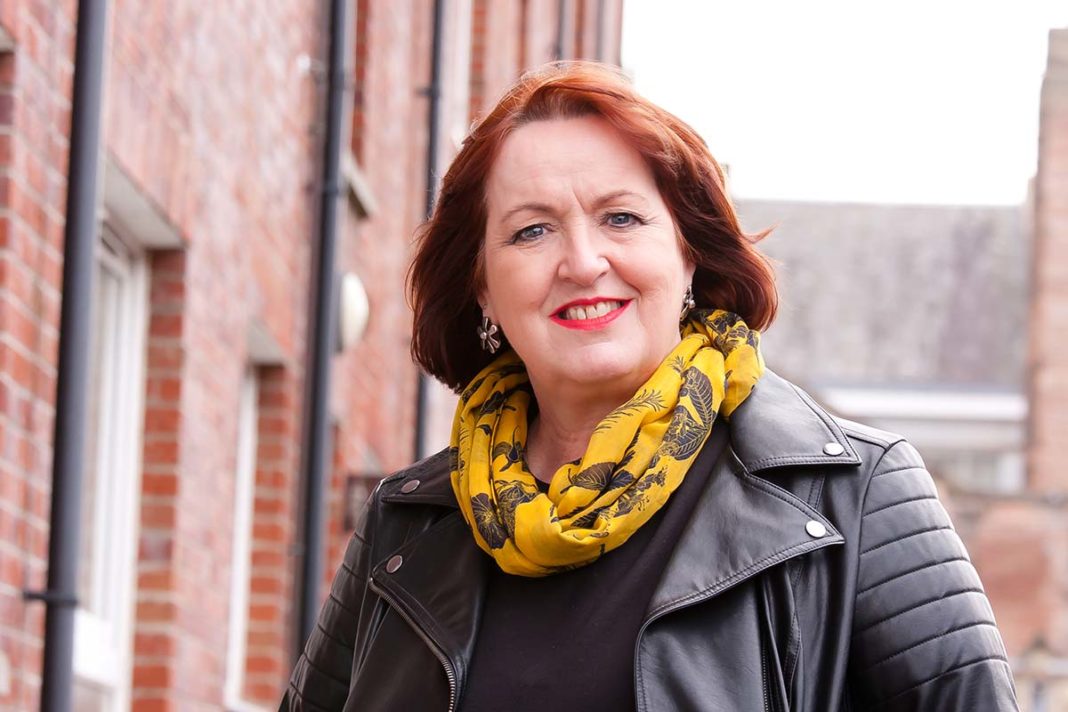 By Lesley McLeod, CEO, The Association for Project Safety
THESE are not normal times. But, in many ways, the construction industry is just like any other.
People worry about same things. Immediate concerns are naturally for family, particularly where people have older relatives or people have health conditions that are not related to coronavirus. Everyone, despite the Chancellor's extraordinary finance package, have common worries and concerns.
On a personal level it's all about the practical – household supplies, the mortgage and what to do with the kids. For every business, up and down the country, it's the rates, the wages and the workforce.  We've rapidly moved on from handwashing and hugs – now it's dawning that, for many of us, the workplace may be the kitchen table for some time to come.
But for people who work on site – and those whose job it is to help manage risk in construction – there are some specific issues.
At its most basic – where work is attempting to limp on – there is the access to simple preventative measures: handwashing and hygiene. Many construction sites still struggle to ensure workers have adequate access to washroom facilities.
I am acutely conscious there are also real problems – particularly for small firms – because they just don't have the HR and welfare systems and infrastructure to provide support to staff. Then there are the really big jobs where people live on, or near, the site.
There they have the risks of infection spreading throughout a close employment population. And this is before you get to issues that have to be worked through – such as isolation, loneliness and addiction problems – that often-beset construction workers living a long way from the support of their families for long periods of time. This will only be exacerbated as workers can't even go out and mix with local people.
And jobs are at risk. The economics of the Covid-19 means some sites close down – maybe the money dries up or there are difficulties in the supply chain or simply because co-workers head home as they are ill.
But, and without in any way wishing to downplay the gravity of the situation, there will be a world at the end of this outbreak. And, for some, things will never return to the pre-infection state. I have a friend who has always worked from home. His view is that, once those of us who are now home-officing get used to it and businesses adjust, we will never go back to sitting behind a desk. It may just be an overhead many firms can do without. Who knows, maybe the construction sector will soon find itself repurposing office space for much needed housing.
Looking to the future, it is also possible some good can come out of this pandemic. It may be that the construction sector finally wakes to issues it has been facing – and hiding away from – for years.
Construction sites have dragged their heels over on-site hygiene. You can't expect staff to nip round to the local pub to use the loo. Good firms make proper arrangements for their workers. The less progressive must wake up to the realities of life – good working conditions are a selling point in an industry crying out for talented people in a post-Brexit world.
Modern slavery also disfigures construction with workers living in deplorable conditions. This evil needs to be called out for the reputation of the wider industry but principally for the human dignity of the people forced into terrible and degrading conditions.
And there are payment terms. Taking ages to pay is a structural risk for the whole sector – not a smart way to improve cash flow. Think about it! Paying in ninety to 120 days is not uncommon in construction.  Add in social distancing and then consider how many people could stand having no money coming in for the best part of half the year.
But, and above all else, construction must now embrace BIM and prefabrication off-site. Construction has been slow to adopt technology. But it can do more than improve risk management. It speeds things up and it cuts costs. It also means that, in times to come, more construction colleagues can join me round the kitchen table.