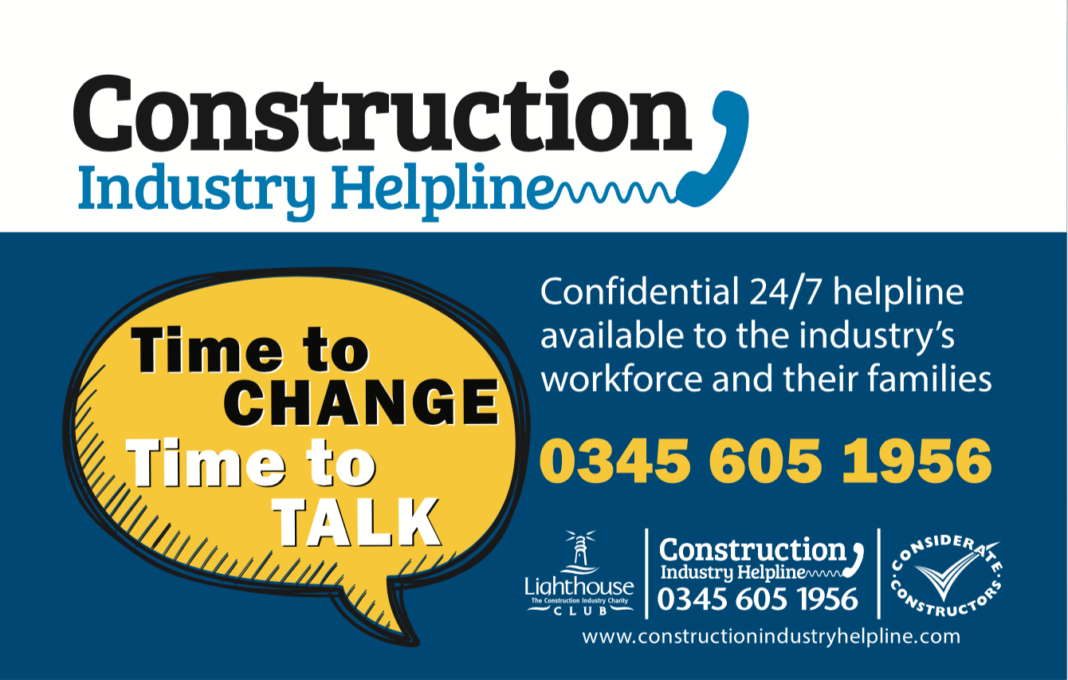 A charity dedicated to providing emotional and financial support to the construction industry has reassured the sector that it is still fully operational, despite the impact caused by the Coronavirus pandemic.
In a statement, the Lighthouse Club said, "If you have been affected by the impact of the Coronavirus (COVID-19) please do not hesitate to get in touch with us and we will support you and your family in any way we can."
The statement continued by saying that their 24/7 construction industry helpline and app will still be fully operational to support construction workers and their families – with all calls being free and confidential.
However, the charity, founded in 1956, said that the cancellation of events and fundraising activities due to the Coronavirus pandemic has had a 'devastating' impact on their expected income. As a result, they have called on companies to pledge an annual donation.
"Now more than ever, we need companies to pledge an annual donation and become a Company Supporter so that we can continue our vital work during these extraordinary times. Please help us to help our own and ensure that no worker is left alone in a crisis." The statement read.
More information on the Lighthouse Club can be found here.