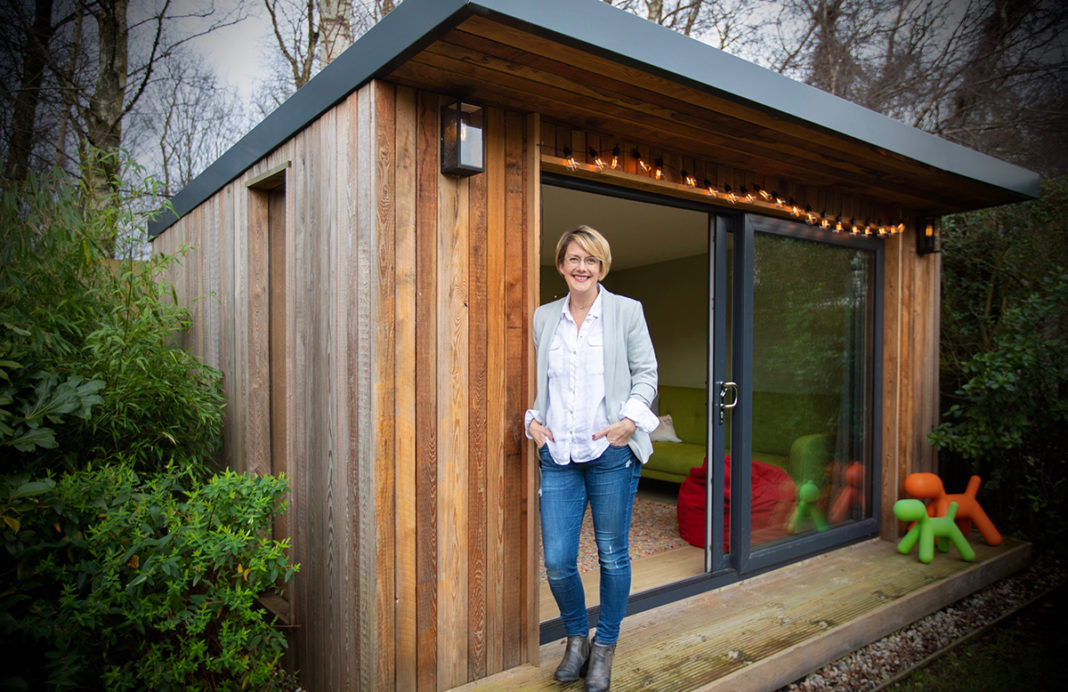 AN entrepreneur is gearing up for growth in her business building bespoke garden rooms.
Melanie Russell, from Jordanhill, spent almost 18 years as co-owner of a digital agency before using her experience to launch a new business called Outside In Garden Rooms.
With turnover nearing £300,000 in the first full year of trading, Melanie is now set to invest in a new warehouse to help accelerate growth.
Currently, the garden rooms are constructed in their clients' gardens. But the new facility will mean assembly can take place offsite before being transported as a finished unit. 
"Starting a business can be a minefield however past experience has provided me with extensive knowledge of all aspects from finance, business development, compliance and HR," Melanie explained. "In addition to which I have a great deal of marketing experience which has been invaluable.
"As crucial as it is to be able to manage a business, I'm also incredibly keen to get my hands dirty. When our apprentice is at college, I step in to help construct the panels for the rooms. I think it's vital I have a deep understanding of every single aspect of the business and our product.
"Our rooms are highly insulated, therefore usable throughout the year, not just the warmer months. It's a cost-effective way to extend your home and can add value, too."
Melanie spotted an opportunity for homeowners to gain useable space for work or leisure as, on the whole, the rooms don't require planning permission and take just two to three weeks to build.
Described as 'extremely versatile', the rooms can be used all year round for a range of purposes, from offices and guest space to writing retreats and artisan studios.
Melanie's own garden room, the first built by the company, now houses her daughter's drum kit, which means the rest of the family can enjoy peace and quiet in the evenings once again. 
Demand for the product is expected to grow. Pinterest's 2020 cultural shift report, which analysed searches on the platform by millions of people around the world, revealed the term 'garden room' has increased in popularity by 104% over the last year. 
The number of self-employed workers in the UK reached a record high of 4.93 million in early 2019, so more people than ever before are looking for ways to make working from home easier. 
Rather than move to a bigger house or travel to another premises, clients are finding it far easier to create onsite solutions.