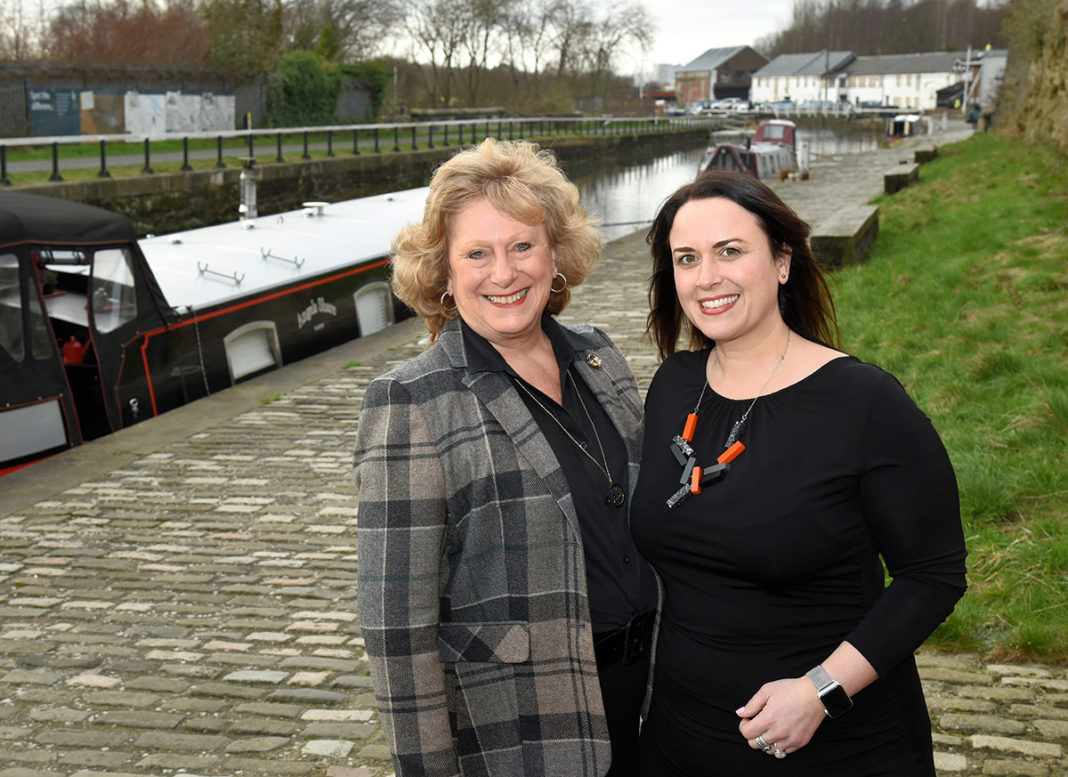 RANKLED by the lack of opportunities across industries for certain groups, it was in 1986 when then university lecturer Trudy MacKenzie founded Glasgow-based Esteem – an organisation that would seek to help progress people's skillsets in their chosen career path.
Initially covering a range of differnt sectors, Trudy eventually settled solely on construction – saying that she felt it needed to push forward and be seen as a professional career path with immense opportunities.
Trudy told Project Scotland she felt very strongly that construction needed support and an environment where people from different backgrounds were encouraged to learn. As the statistics show, women generally haven't been greatly represented in the sector over the decades. 
Interestingly, her company was operated solely by women for many years, which is testament to Trudy's philosophy that construction careers should be available to a wide range of individuals. That's not to say the firm is limited to women. Now it is operated by a mixed team and their 97% candidate achievement rate stretches across a range of people with varying backgrounds and skillsets.
"I had a real passion for giving people a chance and opportunity and I really believe that by training and developing people you can give them that career opportunity," Trudy explained.
ESTEEM currently offers five supervisory and management training courses in the SVQ framework in occupational work supervision, construction site supervision, construction contracting operations management, construction site management, and construction senior management.
Trudy told how the firm puts its own spin on the courses. "The way we deliver it is quite different to anybody else doing what we do; we deliver developmental modern apprenticeship programmes, so we actually get the candidates together in a room and let them learn from others – so whilst we are delivering a modern apprenticeship framework, we do things differently."
Trudy explained her own training in the teaching of accelerated learning, a philosophy which she has instilled in Esteem's framework. Developed by the academic Colin Rose, the premise of the training method is to involve the physical, intellectual and emotional aspects of a person in learning so as to engage them in the subject fully. The concept looks at the way people learn and sets out to provide them with information that they can assimilate quickly and easily, making use of colour, diagrams and pictures. Learners are also encouraged to talk to each other, discussing things rather than telling them.
"It's not chalk and talk; it's very interactive and it's very effective – that's what we've used to develop all our programmes," Trudy added.
Martina Höfner, operations director at ESTEEM, told how the company's learning materials are constantly being evolved – insisting that there's always room to improve on them as new technology and candidate feedback comes in.
"Our toolkits change after every programme we run. Somebody will tell us about an app that they're using that is doing some really great things, so we'll add that to the toolkit – or someone gives us an example that we haven't considered before, and we see everyone reacting to that example so we put that in the toolkit," she explained. "We get through things much quicker than any other training provider; that's one of the things SQA and SDS have said when they come in to audit us. They can't believe how quickly we get people through programmes and it's because of accelerated learning." 
Martina told of the praise they have received in their support for people with learning difficulties, with clients returning to Esteem in the knowledge that the materials and programmes will support such individuals. Discussion is something the firm puts great emphasis on, with Trudy saying it is a great way of knowing how to shape programmes to fit people and as of a way in breaking down notions that worries or difficulties are unique to individuals.
What can be garnered from Trudy and Martina is that Esteem is a company with a genuine passion for and belief in construction, and one which has proven that barriers – or, as Trudy put it, a once 'concrete jungle' – can be broken in construction.