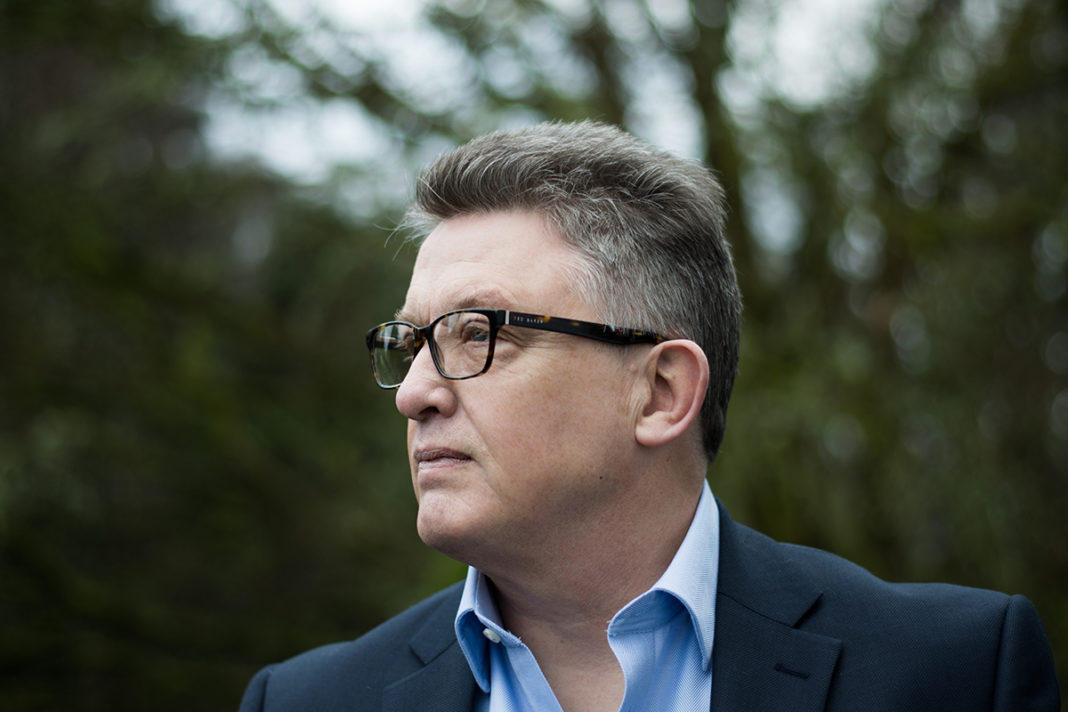 A leading architect who has been at the forefront of the discussion around a potential bridge to link Scotland with Northern Ireland fears that political opposition to Boris Johnson and Britain's exit from the EU could leave any potential proposal dead in the water.
Professor Alan Dunlop first spoke to Project Scotland almost two years ago about his desire to see a robust feasibility study into such a project.
The issue has once again gained traction after a spokesperson for the Prime Minister reportedly stated that officials were looking into the possibility.
Scotland's transport secretary Michael Matheson has expressed concerns. He has written to his UK counterpart Grant Shapps to say that if £20 billion is available for investment in infrastructure in Scotland and Northern Ireland, it should be spent on meeting the 'priorities' of the people rather than 'indulging' the PM with his 'vanity project'.
Professor Dunlop now fears there is undue negativity about the potential of this bridge.
"There was incredible interest when I first talked about it," Professor Dunlop told Project Scotland. "What's happened since Boris Johnson confirmed that he's doing a scoping study and Britain has left the European Union, is that the dynamics or the narrative has changed. From what was, in the main, a positive response – and I've been speaking about this for a long time – to my calls for a feasibility study, we're now hearing many more stories about this being a 'fantasy project' simply because of the absolute dislike of Boris Johnson and the fact we've left the European Union. 
"At the moment I'm fighting a rear-guard action. This bridge is a serious proposition; it's been seriously investigated by myself. There are people who are supportive of it. There are engineers, architects and other people who I respect and have the capability and wherewithal to do it saying this is worth investigating."
Professor Dunlop reasserted his previous claim that there are two potentially viable routes for a bridge – one between the Mull of Kintyre and Torr Head and the other between Portpatrick and Larne. 
"The principle route I thought would be more of interest and more likely to happen would be the one from Portpatrick to Larne because that connects you to not only the central belt of Scotland, but also the journey southwards onto England so that is something that would benefit the whole of the UK," he added.
Professor Dunlop readily admits there are major challenges around the construction of such a bridge, which is why he would like to see a thorough feasibility study undertaken to ascertain what may or may not be possible.
"One challenge is the depth of the sea," he explained. "There are precedents. We've seen the creation of the Oresund Bridge, which connects Denmark to Sweden. That uses a series of floating structures and tunnels as well as cable-stayed structures. There is also the Norwegian Coastal Highway, which is actually travelling 600 miles from the very south of Norway to the very north. To do that it has to get over fjords which are sometimes 23km wide and 500m deep. They're using a series of pontoons and floating bridges. 
"There are examples throughout the world that show no matter how difficult the challenges are, we can get over them. We have the talent and capability in Scotland.
"The second challenge, and just as significant, is Beaufort's Dyke. Nobody knew anything about Beaufort's Dyke until we started talking about it. This is a sea trench that runs 35 miles and hugs the coast of Dumfries and Galloway. The Ministry of Defence has been dumping ordnance at the bottom of it since the end of World War Two. It's apparently very dangerous. It's very difficult to find any detailed information about just what's there and where it is. It seems from what I have gathered that, in the main, the ordnance was dumped in the centre and the south of the dyke, not to the north. So, the bridge would circumvent over the north. That's not to negate the challenges of Beaufort's Dyke but the truth of the matter is there are ships that pass every single day that take exactly the same route as a bridge could possibly take.
"My call from the very start of this has been primarily about a rigorous, independent feasibility study. That would include getting to grips with just exactly what the dangers are of Beaufort's Dyke.
"If the bridge (proposal)  doesn't go any further, and this is the end for it – I don't think it is, I think there's more discussion to be had – but if this is really the end of it, at least we have now raised a discussion about Beaufort's Dyke. We need to try to find out just exactly why it is we seem content to have this World War Two ordnance – apparently a million tonnes – down at the bottom of it. That should be part of what is investigated."
Professor Dunlop also cited the geological challenge as something that would need to assessed.
In terms of what benefits the bridge would bring, he pointed to the changing political landscape in Scotland, the wider UK, and the island of Ireland. With Brexit now a reality and the potential of Scottish independence and Irish unification on the agenda for some politicians, politics is in a state of flux.
"I just can't help thinking that a physical connection between two islands that benefits trade, the moving of transport, and movement of people, can't be anything but a good thing," Professor Dunlop added. "A physical connection between two islands, no matter what the circumstances are over the next ten years, that share common interests – we are Celts after all – is a good thing. As a precedent and exemplar, the bridge that connects Sweden and Denmark, who share a Nordic cultural history, has been a very positive thing."
Turning attention to some of the negative press surrounding the potential bridge, Professor Dunlop said this is all part of the process in a democracy where scrutiny of large-scale infrastructure projects is perfectly normal.
"In the Western world, I don't think there's a bridge project been built anywhere that hasn't had negative naysayers who say it can't be done," he said. "There's been interest in this internationally. I spoke to a journalist in Canada, who said exactly the same thing happened with the creation of the bridge leading to Prince Edward Island from Nova Scotia. He said when that was first mooted, exactly the same level of cynicism arose. The government went ahead and built it and now it has, according to what this journalist was saying, transformed people's lives. 
"I don't think there is a large infrastructure project – and that would include HS2 as well – that hasn't had detractors. That's just naturally the scheme of things. I don't have a problem with that. It's right that these kinds of projects should be seriously discussed."