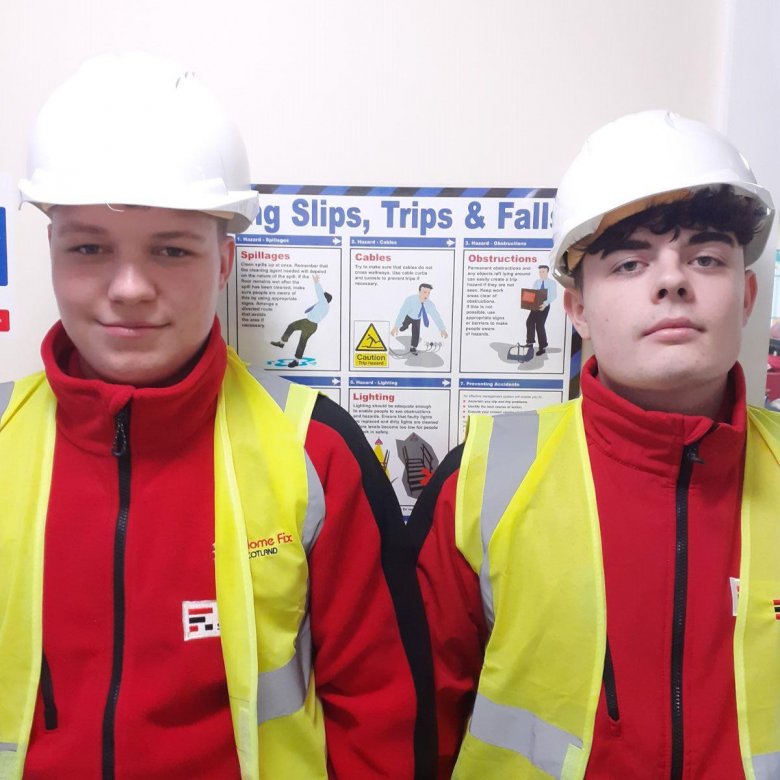 PUPILS from Inverclyde Academy in Greenock have taken part in work experience with Home Fix Scotland (HFS).
The initiative comes as part of HFS' commitment in helping the development of young people in the Inverclyde area.
Four pupils in total took part in the placement at HFS' depot in Greenock. The event allowed the students a hands-on experience in a range of home maintenance works.
Staff at HFS were so pleased with the pupils' work that they held a collection at the end of the training week as a way of saying thanks.
Jordan Robertson, a pupil from Inverclyde Academy said, "I'm so excited to be here. When I finish school I'd like to be a joiner and hopefully the skills that I've learnt this week will help me when I apply for an apprenticeship."
John Williams, senior contracts manager at Home Fix Scotland added, "We were delighted to have the pupils come and work with us. We hope this experience will provide them with the practical skills and knowledge which will help them secure a job or further training opportunities in the future."