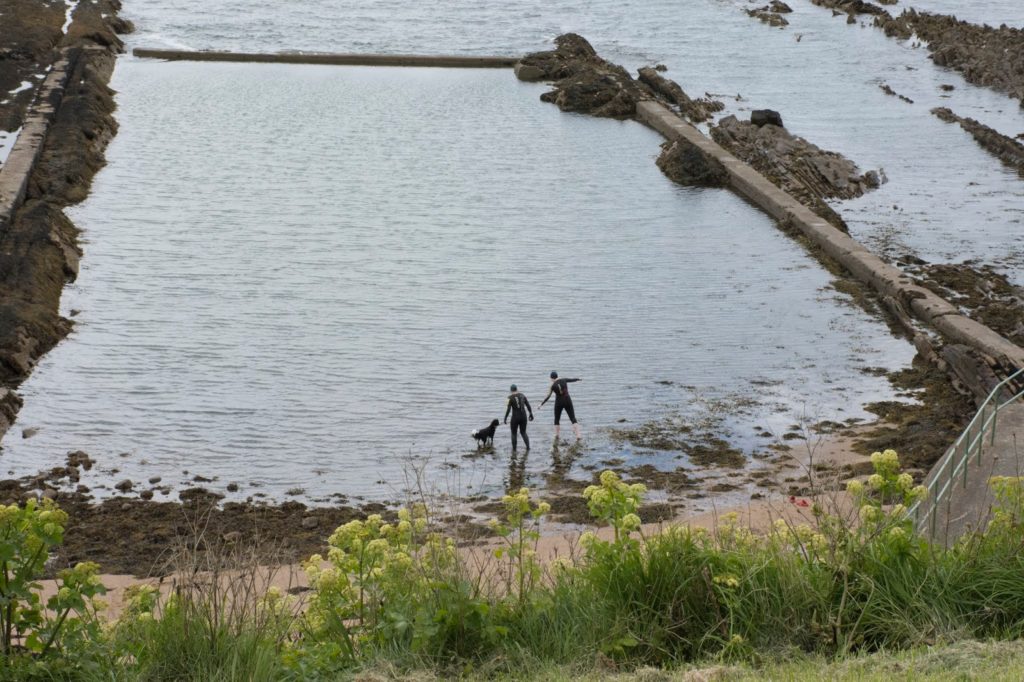 ARCHITECTURE students at The Glasgow School of Art (GSA) are to create proposals for a sustainable building to stand beside the historic Pittenweem tidal pool in Fife.
Tidal pools were created across Scotland in the late 19thand early 20thcentury, but over the years many have fallen into disrepair or disuse.
In 2019, The West Braes Project secured required funding for the first phase of work in the regeneration of the Pittenweem tidal pool. The students' aim now is to come up with proposals that will improve disabled access at the site and create a sustainable purpose-built building nearby.
Stage 1 leader, Kathy Li, said, "A central tenet of the GSA's approach to architecture teaching and learning is that it is grounded in the practical, live brief. Students are challenged to bring their creativity to designs that respond to real life scenarios.
"We are delighted to be working with the team from The West Braes Project in Pittenweem as they undertake the rejuvenation of the historic tidal pool. For our students this offers the chance to learn more about the social history of these coastal structures in general and to create designs that envisage a future for Pittenweem tidal pool, especially one that opens up access for as many people as possible."