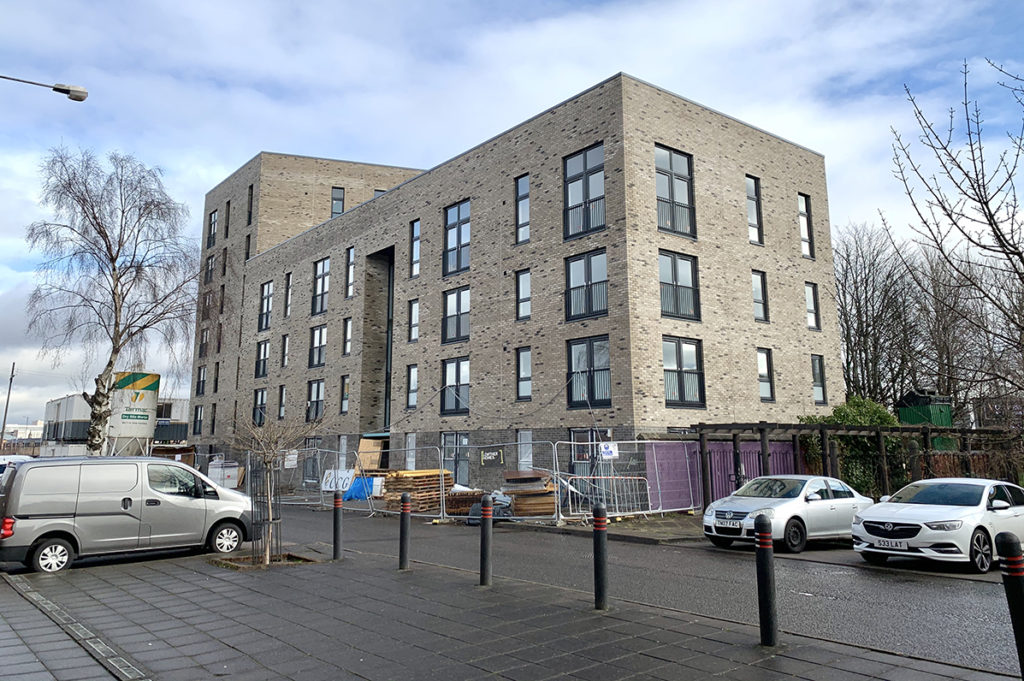 CCG has revealed that a new housing development in Glasgow's south side is starting to take shape.
The site of the former Hermon Baptist Church in Govanhill will become home to 49 flats, comprising one and two-bedroom apartments for mid-market rent.
The development will be formally completed this summer, with the new homes to be let and managed by Glasgow Housing Association's (GHA) sister organisation Lowther Homes.
CCG started work last year, utilising offsite construction methods. The contractor, working in partnership with GHA (part of Wheatley Group), has also delivered a series of community benefits including the creation of six full-time jobs, two trade apprenticeships and five work placements. A £7,000 donation has also been committed to locally-based projects.
CCG MD David Wylie said, "Driving towards the south side along Cathcart Road, you really do get a sense of arrival with the new Inglefield Street development. A landmark in itself, it will deliver great advantages for residents including views across the city and excellent public transport links. For CCG, the flats have been delivered apace and to exacting quality standards as a result of our offsite construction techniques whilst the use of such measures will provide additional, long-term benefits to residents thanks to enhanced energy performance."
Wheatley's director of development David Fletcher added, "We're pleased to see these 49 new homes for mid-market rent taking shape as part of our much wider new-build programme across the city. These flats will be a great option for many people looking for a good quality, affordable home to rent near to the city centre."