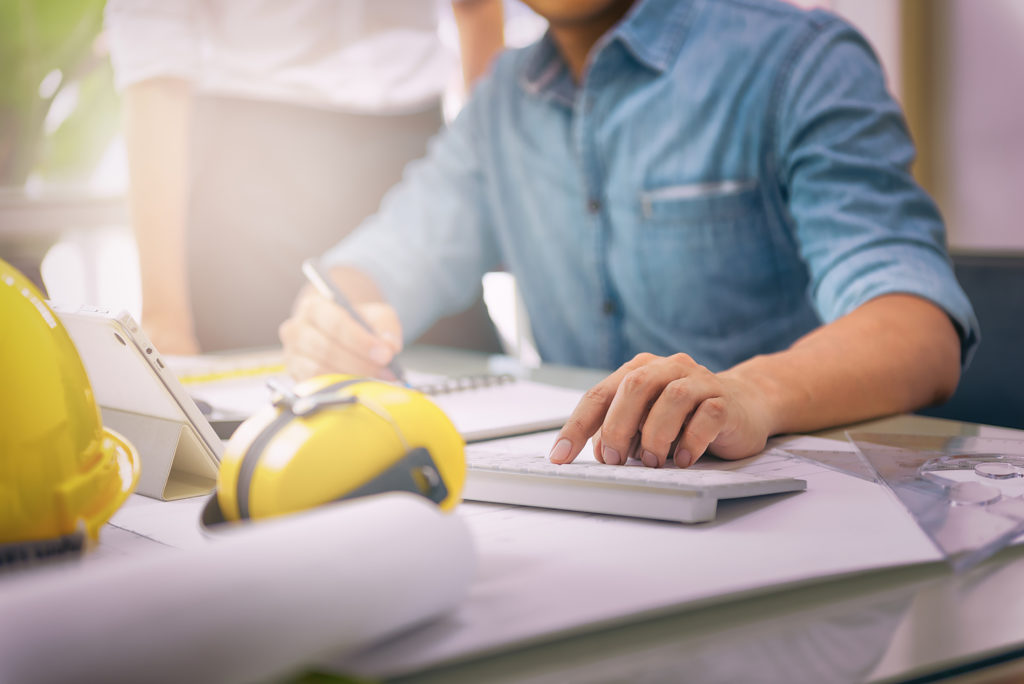 RTPI Scotland said it welcomed commitments in the draft Scottish Budget to tackle the climate crisis but called for more investment in the planning system.
The budget includes a package of funding to help Scotland's move to a net-zero economy, including £1.8 billion of investment in low carbon infrastructure.
RTPI Scotland added that it was pleased with plans to provide an additional £2 billion of infrastructure investment over the next parliamentary term for measures to support the delivery of the Climate Change Plan while continuing to invest in City Region and Growth Deals, and a pledge to inject £800 million to help to deliver 50,000 affordable homes over the course of the parliament.
Irene Beautyman, convenor  of RTPI Scotland said, "We were very pleased to see that the draft budget focuses on the Scottish Government's ambitions to achieve net zero carbon by 2045. The planning system has a vital role to play in helping to achieve this. We need to ensure planning services have enough resources and the skills required to develop the plans and process the planning applications that will be required."
Ms Beautyman called on politicians to commit to funding any new costs or resource needs generated through new duties introduced in the Planning Act and other initiatives; provide financial investment to make Scottish planning a 'world-leading' service by supporting skills development, behaviour change programmes and the implementation of new digital platforms and initiatives; increase planning fees to ensure they meet their costs, or introduce a subsidy for planning authorities to overcome this shortfall, and ensure that money generated is only used to support planning services; and adequately fund the development, publication and delivery of the 4th National Planning Framework.
The Scottish Property Federation also reacted to the Scottish Budget by welcoming a step towards reducing the large business supplement on business rates, but called for further action to attain parity with England.  
David Melhuish, Scottish Property Federation director said, "The decision to reduce business rates burdens for 9,500 ratepayers in Scotland is a welcome step towards meeting the Barclay Review's recommendation on the large business supplement. However, a full realignment with England is needed to reduce the current disadvantage faced by some Scottish ratepayers. 
"The introduction of an additional tax rate on commercial property leases is also disappointing. This new charge will add further tax and complications to businesses for relatively little return to the Scottish Government."
Tom Fothergill from property firm JLL said the Scottish Government had failed to create a fairer system for appealing incorrect business rates.
Responding to the passing of the Non-Domestic Rates (Scotland) Bill and the draft Scottish Budget, the commercial rating specialist suggested the Scottish Government had imposed new protocols which could generate 'hefty fines' for businesses.
Tom Fothergill said, "From 1 April 2020 assessors will have new powers enabling them to request information from third parties in relation to a property; this goes beyond current powers which restrict requests to those with a legal interest such as the owner, tenant or occupier. If requests are not answered accurately and timeously, fines of up to 50% of the rateable value of a property can be levied at the individual in receipt of the request.
"This is a huge concern for businesses, and will affect all ratepayers in Scotland. In a change to the system, assessors will soon be able to request information from a huge array of parties, and swiftly follow up with fines which could completely blindside those who haven't had a chance to review, or receive information which the Assessors deems they should be aware of."
The Non-Domestic Rates Bill includes moves to reform the appeals system, but JLL added that it doesn't go far enough to create a fair system. JLL highlighted that In Scotland, ratepayers have only six months to appeal their rateable value, unlike in England.
Tom Fothergill added, "We have suggested to the Scottish Government ways in which to make the appeal process fairer and less congested on a number of occasions. One method to resolve this would be to impose a duty on assessors to maintain fairness when making assessments. If a high street butcher appeals its rates successfully, the baker next door does not receive the same reduction in rates, despite being justified in seeking the reduction; nor does he have a fresh right of appeal.
"While the Scottish Government has no doubt made positive steps to reform the system in recent years, we wish to see it be pushed further to create an appeals system which works for businesses in Scotland rather one which restricts ratepayers and Assessors from achieving a fair outcome."
The Existing Homes Alliance Scotland said the budget falls 'well short' in funding the delivery of climate-friendly homes. The budget includes a total of £137 million dedicated to energy efficiency measures such as the provision of insulation, new heating systems and advice and information for renters and homeowners.
The figure is a slight rise from the £119 million sum in last year's budget. The Existing Homes Alliance has now called for a doubling of investment from the 2019/20 figure to £240 million for 2020/21.
Lori McElroy, chair of the Existing Homes Alliance said, "While we welcome the increase in funding for energy efficiency and fuel poverty, the allocation is still over £100 million less than the £240 million needed to bring housing emissions into line with our climate ambitions. Investing in the energy efficiency of our homes will have far reaching benefits beyond reducing fuel poverty and carbon emissions. It will improve health and wellbeing, saving money for the NHS, create jobs across Scotland and ensure that our homes are fit for a zero-carbon future.
"Failure to invest properly in energy efficiency will drive up the cost of heat decarbonisation, and risk undermining efforts to alleviate fuel poverty. At the current level of improvement – just 2% per annum according to the most recent Scottish House Condition Survey – it will take 25 years for the vast majority of our homes to reach a standard of EPC band C, when they should be striving for zero carbon by that date.
"The Alliance has set out how a doubling of the energy efficiency and fuel poverty budgets would deliver the necessary pace of change that is proportionate to tackling the climate emergency. There are no technological, legal or structural barriers to scaling up. Today's small increase in the energy efficiency and fuel poverty budget is welcome but it misses a critical opportunity to capitalise on existing programmes to reduce fuel poverty and respond to the climate emergency before it is too late."
The Federation of Master Builders (FMB) asked for more support to be given to smaller builders.
Gordon Nelson, FMB Scotland director, said, "The Government missed an opportunity to set out how they will invest in Scotland's builders, who will be vital partners in delivering their climate change ambitions over the next Parliament and beyond. £150 million invested into energy efficiency measures for households is welcome, but more clarity is needed around how the Government will unleash the capacity of small builders to do this work. Indeed, builders experienced a contraction in work at the end of 2019 and face continuing skills shortages.
"Freezing income tax is an indirect boost to Scotland's builders in that households will have more cash to splash on upgrading their homes. What's needed now is greater targeted investment and incentives for builders so they have the skills and support needed to repair, upgrade and retrofit our nation's homes. This is an urgent matter, given that 75% of dwellings have some degree of disrepair."
The Highland Council voiced their concerns over the budget. Councillor Margaret Davidson said, "It will take a few days to assess exactly what this means for The Highland Council, and how much of this funding is ring-fenced. Local authorities continue to face extremely challenging pressures. It is extremely concerning that capital funding available to Local Authorities appears to have reduced by about a third. This is in the context of our need for considerable investment in our vast infrastructure in the Highlands."